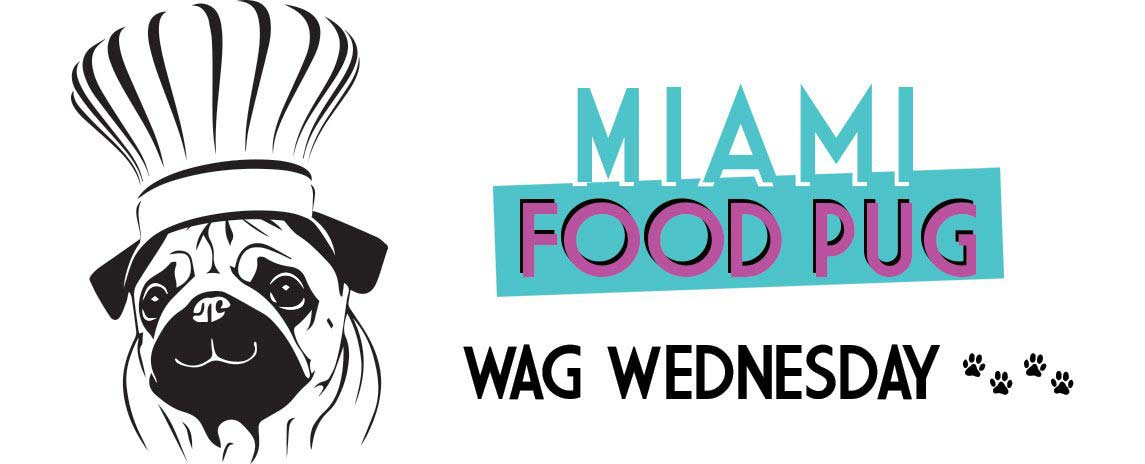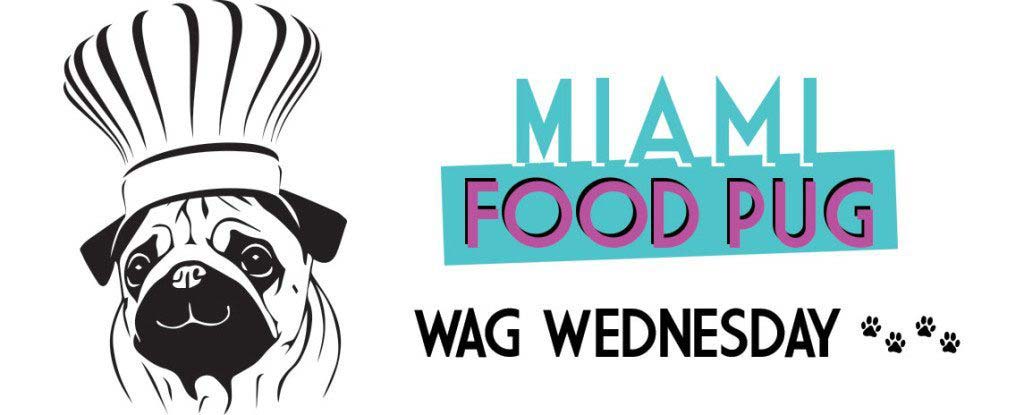 Over the past year, we've interviewed many members of the hospitality industry, and one constant among the interviewees has been a profound love for their pets. We thought it would be great to share this love with our readers. That's why we launched an ongoing feature called "Wag Wednesday" to showcase industry peeps and their pets. Know someone who wants to be featured? Email us at bark@miamifoodpug.com.
This week, we're featuring Jeremy LaFave, Assistant Director of Food & Beverage at The Palms Hotel & Spa and Circa 39 Hotel, and his Yorkie, Bentley.
Your Name: Jeremy LaFave
Your Pet's Name: Bentley Eugene LaFave
Sex: Male
Age: 3
Breed: Yorkshire Terrier
How did you come to own your dog? What drew you to him?
I actually went to look at a litter of Shih Tzu, and they were all accounted for.  Then, they came out with Bentley and said he was the last little guy left and I fell in love.
What's the story behind your dog's name?
Well, I figured if I get two more dogs, I could name them Beamer and Benz.  Then, with the trio, I would have my Beamer, Benz and Bentley. LOL no. Real story — he just seemed like a Bentley.  He seems very old and wise for his age, so I gave him the middle name Eugene; I felt like it just fit.
How would you describe your dog's personality?
I would say he is a lot like me.  He is out-going, friendly, and likes to be the center of attention whenever possible.  He is definitely a foodie also; whenever he gets the chance to eat or try something new, he is all over it.
How has owning a pet made your life richer?
It has made it richer in so many ways.  From just having him around when you get lonely or bored, to taking him out on the town and being a great ice-breaker to strike conversation. I know he is always there when I need him.
It's said that dogs reflect their owners and vice versa. How does this apply to you and yours?
Well for starters, we both love to sleep.  He never shies away from a good naptime.  He is very energetic and likes to get out as much as possible.  He enjoys meeting every other dog in the neighborhood if he gets the chance.  I feel like we feed off each other's energy.
Being that I work in Food and Beverage at The Palms Hotel, he is a foodie in his own right.  He knows when there will be leftovers and gets super excited!  Oh, he loves football Sundays because Sundays we get to hang out all day.  He is a Cheesehead for sure!
Tell us a funny story about your and your dog.
Well, Bentley talks and holds a pretty good conversation.  Whenever I get home, he jumps up on the back of the couch (like a cat) to have a conversation with me.  He doesn't bark, but rather kind of hums in excitement, and I'll ask him questions and he answers in his own way lol.  He turns his head and nods and responds.  The way he hops and jumps up and down, his mannerisms crack me up.  He is kind of like a cat. I always said if he ever ended up on the streets, he would be the leader of a cat pack.
Are you involved in any pet organizations or philanthropies?
I am not.  I try to get him to the beach 2x a month and the dog park a few times a week.
We follow a lot of dog social media accounts like Doug the Pug and Menswear Dog. Do you? Which are your favorites?
I actually follow Doug the Pug.  I haven't really looked into to many others.  I like whenever I see funny or cute videos of dogs over my page that are shared by friends.
See past editions of Wag Wednesdays here.