Can't wait until Miami Spice? Estrella Damm is helping tide you over with another great restaurant deal. Starting today, guests at 46 restaurants throughout Miami can take advantage of the Chef's Choice experience. For two weeks, the 3-course prix fixe menu will be available to showcase local chefs' creativity and tantalize diners' senses.
Each of the 46 menus features an appetizer, entree and dessert, and all of the entrees center around a specific ingredient; this year, that ingredient is rice. Unlike Miami Spice, the Chef's Choice experience pricing varies depending on the restaurant. You'll discover menus ranging in price from $30-$70 depending on where you go (not counting tax and gratuity). Every Chef's Choice experience includes an Estrella Damm beer to wash everything down.
We had a chance to try the entrees off the Chef's Choice menu at four Brickell restaurants: Coya, Toro Toro, Tuyo and 1111 Peruvian bistro. After tons of rice and beer, we can vouch for the following menus. If you want a nice dinner that will fill you up and not break the bank, check these spots out:
Coya
APPETIZER
ROBALA TRUFA CEVICHE
Striped bass, truffles, ponzu, chives
ENTRÉE
ARROZ NIKKEI
Estrella Damm, chistorras, clams, shrimp, fish
DESSERT
QUINOA PUDDING
Quinoa and rice pudding, Josper pineapple, quinoa ice cream
$45PP
Toro Toro
APPETIZER
HEIRLOOM TOMATO SALAD
Heart of Palm, watermelon, avocado, balsamic chipotle vinaigrette, burrata
ENTRÉE
ARROZ CON MARISC
Bomba rice, saffron, calamari, clams, scallop, shrimp, parmesan
DESSERT
CREMA CATALANA
Vanilla custard, orange alfajores
$49PP
Tuyo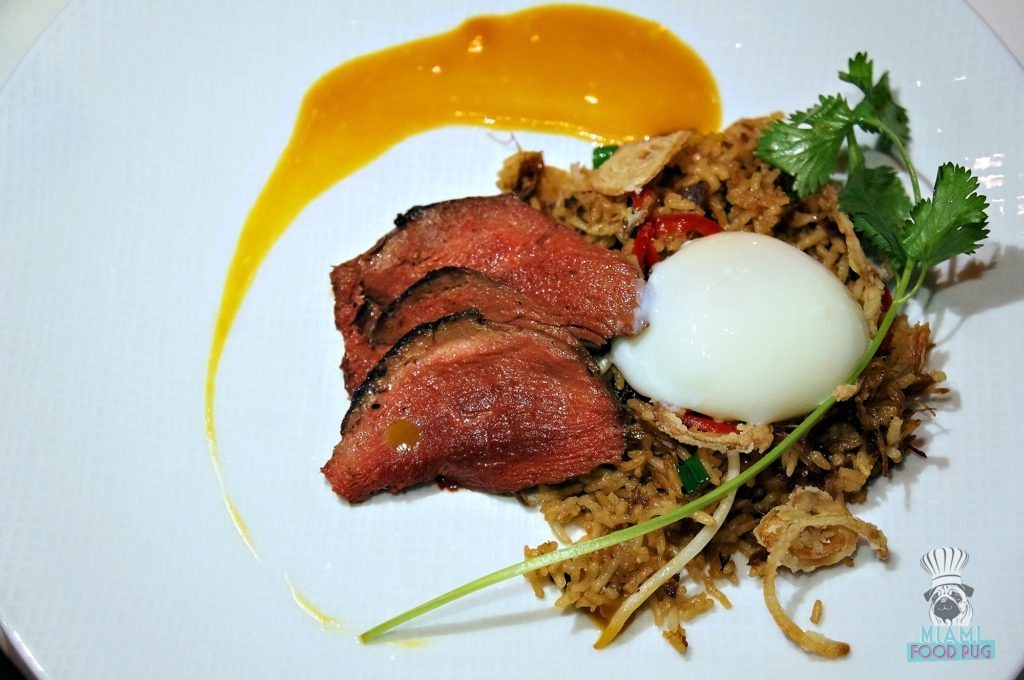 APPETIZER
SPANISH OCTOPUS CARPACCIO
Thinly sliced octopus, fingerling potatoes, crispy garbanzo beans
ENTRÉE
ESTRELLA DAMM-CURED BREAST OF DUCK
Roasted beer-cured duck breast, fried rice, mango sweet and sour sauce,
topped with a perfect poached egg
DESSERT
POACHED PEACH TART WITH CARAMEL-BEER ICE CREAM
Tart with hazelnut filling, peaches, served with Estrella Damm caramel-beer ice cream
$39PP
1111 Peruvian Bistro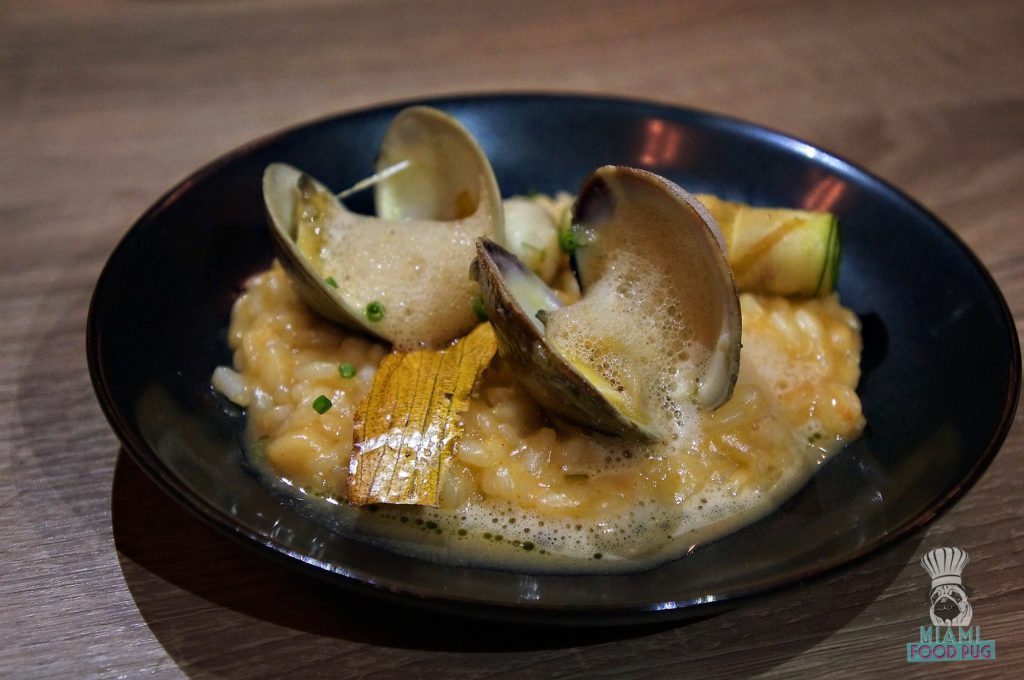 APPETIZER
POACHED CHICKEN & KING CRAB CAUSA
Soft yellow flesh potato, poached chicken with citrus emulsion, King crab
ENTRÉE
PARIHUELA
Traditional Parihuela soup of crab, fish, mussels turn into a risotto with little neck clams, scallops, scallops, prawns and zucchini
DESSERT
LUCUMA CASSONADE
Soft Lucuma custard, black and white sesame seeds, chocolate sorbet
$45PP
Estrella Damm Chef's Choice runs from May 14 through May 29. For a list of participating restaurants, their menus, and other information, visit the official website.