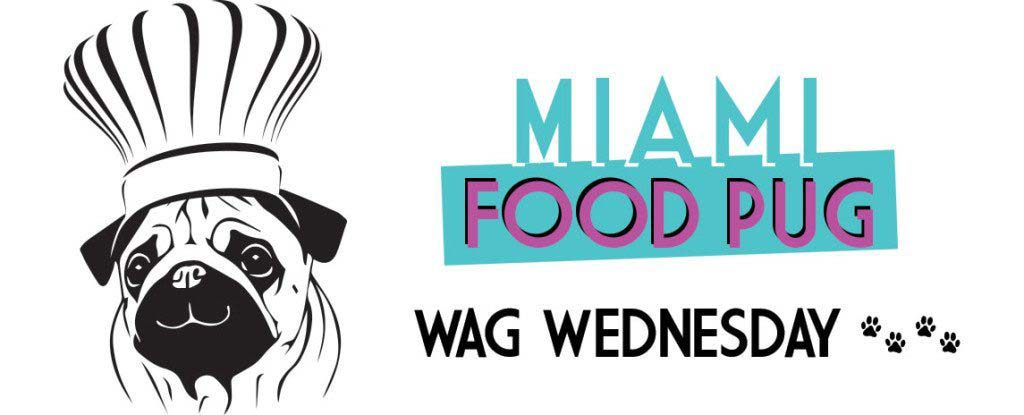 Since starting the blog, we've interviewed many members of the hospitality industry, and one constant among the interviewees has been a profound love for their pets. We thought it would be great to share this love with our readers.
That's why we launched an ongoing feature called "Wag Wednesday" to showcase industry peeps and their pets. Know someone who wants to be featured? Email us at bark@miamifoodpug.com.
This week, we're featuring Anthony Ciancio, Chef de Cuisine of Mignonette Uptown, and his dog Astro.
Your Name: Anthony Ciancio
Your Pet's Name: Astro
Sex: Male
Age: 4
Breed: Part Lab, Part Questionable
How did you come to own your dog? What drew you to him?
I went to one of those pet stores with dogs for adoption in a little playpen. All the dogs were jumping on each other, barking and going wild. One dog was laying down, dead asleep. That's when I knew that if there's ever a dog for me, it's this guy.
What's the story behind your dog's name?
My brother's dog is Luna, and our cat is Jetson. It's all ASTROlogical.
How would you describe your dog's personality?
He's a super self-aware, independent and spontaneous dog. He jumps on the bed whenever he wants!
How has owning a pet made your life richer?
It's nice to care about something other than myself. And it's so nice that someone is happy to see me at 2 a.m. even if I don't have food for them. (Astro is fed much earlier — don't worry).
It's said that dogs reflect their owners and vice versa. How does this apply to you and yours?
He can keep it cool under pressure. That's why I got him. He chills so hard … perfect for when I'm trying to cool down after work.
Tell us a funny story about you and your dog.
He's my second hand in the garden. He helps me dig for root vegetables, and he sniffs out the melons; he knows exactly when they're ready.
Are you involved in any pet organizations or philanthropies?
Besides raising one? Unfortunately, no. But I tell everyone to adopt!
We follow a lot of dog social media accounts like Doug the Pug, Rocco's Contemporary Life, and Menswear Dog. Do you? Which are your favorites?
Marc Jacob's dog (@nevillejacobs) because my brother Joe has a bull terrier.
See past editions of Wag Wednesdays here.