When we last took the Brightline, we spent the day living it up in Fort Lauderdale. This time around, we took the express train service even further: all the way up to West Palm Beach. Instead dealing with traffic, construction and other I-95 woes, our car-less trip had us relaxing in the utmost comfort. Thanks to Brightline, West Palm Beach is no longer a world away. And because of that, more restaurants are within our grasp.
The Ride
As we've mentioned in the past, Brightline offers reasonably priced fares to Fort Lauderdale and Palm Beach through its Smart and SmartPlus services. We recommend splurging on the top-tier service, though: Select. Since our FTL trip a few months back, the company has enhanced their Select offerings to include items like free parking, hand towel service, and alcohol in the Select Lounge — the train's pre-boarding lounge — along with complimentary business options like wireless printing and scanning.
Select was already awesome, and it's even better now. Other amenities remain, too: a complimentary alcoholic beverage and snack, spacious seating and charging ports galore aboard your coach. All of these perks make us excited for when the Miami-Orlando route finally opens — we can't wait to give ditch our car for that trip.
The Destination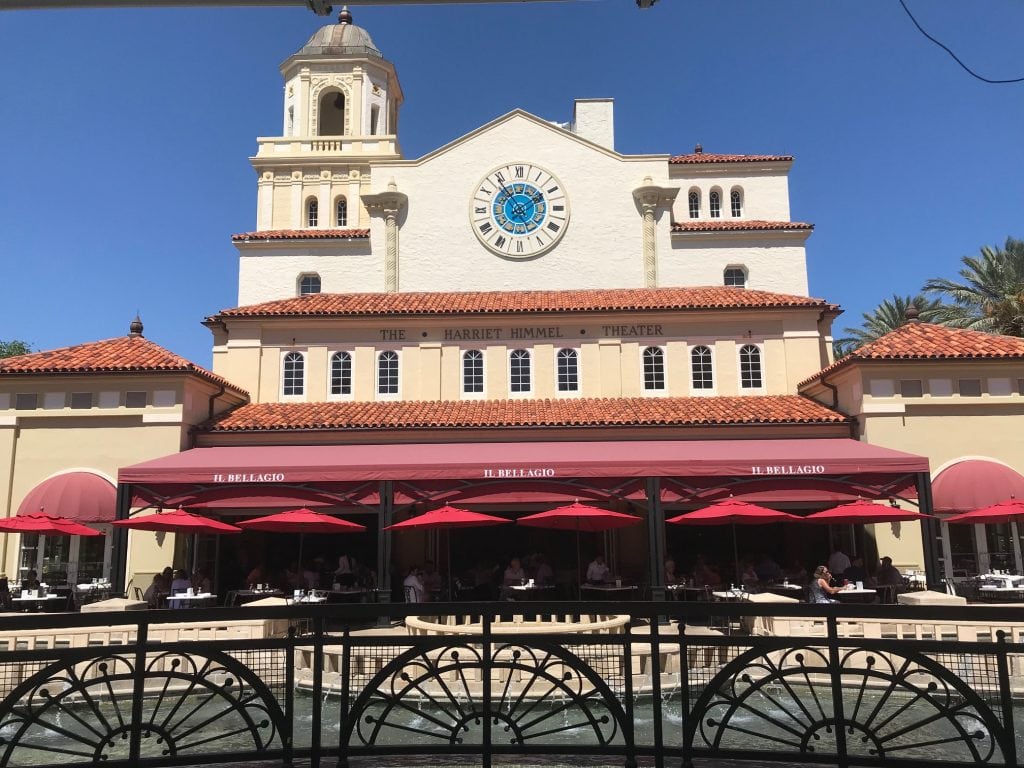 West Palm Beach is far for us Miami folks. Throw in the ever-so-common road congestion, and it's usually not worth the headaches and time. Enter Brightline: In about an hour and change, you're smack-dab in Downtown West Palm Beach. You don't even need an Uber or some alternative mode of transportation once you get there; everything within walking distance will keep you busy for hours.
The main attraction here is CityPlace West Palm Beach, an entertainment mecca. Hungry? Choose from a ton of different restaurants, including highlights like Il Bellagio (more on them later). Need a laugh? The Palm Beach Improv has you covered. Want to catch a movie? They got a theater, too. You name it, and it's here. You can head to their official website to see all the offerings.
The Itinerary
With so many entertainment options at your disposal (thank you, Brightline), where to start? If you have an afternoon to kill, here's what we suggest:
Pre-Dinner Drinks at Galley: Craft cocktails are all the rage, and there's plenty of them to be had at Galley. Located at the Hilton West Palm Beach, this chill establishment focuses on shareable plates and stiff drinks — emphasis on the latter. Depending on what you order, you might get a show: The Smoked Old Fashioned lives up to its name; that's all we'll say.
Other classics like the Sazerac and Pisco Sour don't disappoint either. Should you get hungry, vibrant dishes like the Oven-Roasted Cauliflower and Ahi Tuna Poke will hit the spot. We heard good things about the Wild Mushroom Pizza, but didn't have the chance to eat it. You can count on us coming back for it, though.
Dinner at Il Bellagio: Il Bellagio belongs to a family of restaurants that includes the likes of Villagio and Bella Luna — two great spots we love in Miami. Il Bellagio is up there with them; the SIZEABLE portions of delicious Italian food won us over instantly.
The Polenta Bolognese with smoked mozzarella is a hearty, tasty appetizer that leaves just enough room for you to gorge on some Orecchiette or another signature pasta. Not feeling like pasta? Get a pizza like the Roma with Italian sausage, which two people can easily split and have enough for a second meal later. Delicious carbs await.
Dessert at Sloan's: If you were to look up the word "fun" in the dictionary, you'd probably find a photo of Sloan's. It's impossible not to smile from ear to ear upon walking into the store: It's so colorful, and it smells great — diets beware. While you could get a regular scoop of ice cream on a waffle cone, don't.
What you're here for are the custom creations like the Sandcastle Sundae, a mountain of ice cream/calories that comes in a beach pail. The Flower Child — our choice — is a little more tame yet still Insta-worthy; the flower pot is a nice touch. Also, be sure to look around at the merchandise. The place isn't as kid-friendly as it seems.
Our little adventure in West Palm Beach was just a taste of what the city has to offer. In a given year, we would normally visit West Palm Beach once or twice. But now that the Brightline is here, that frequency will certainly increase. There's a ton to do in WPB, and now it's all closer than ever.
For more information on the Brightline, Discover The Palm Beaches, CityPlace, or the Hilton West Palm Beach click here, here, here or here (respectively).