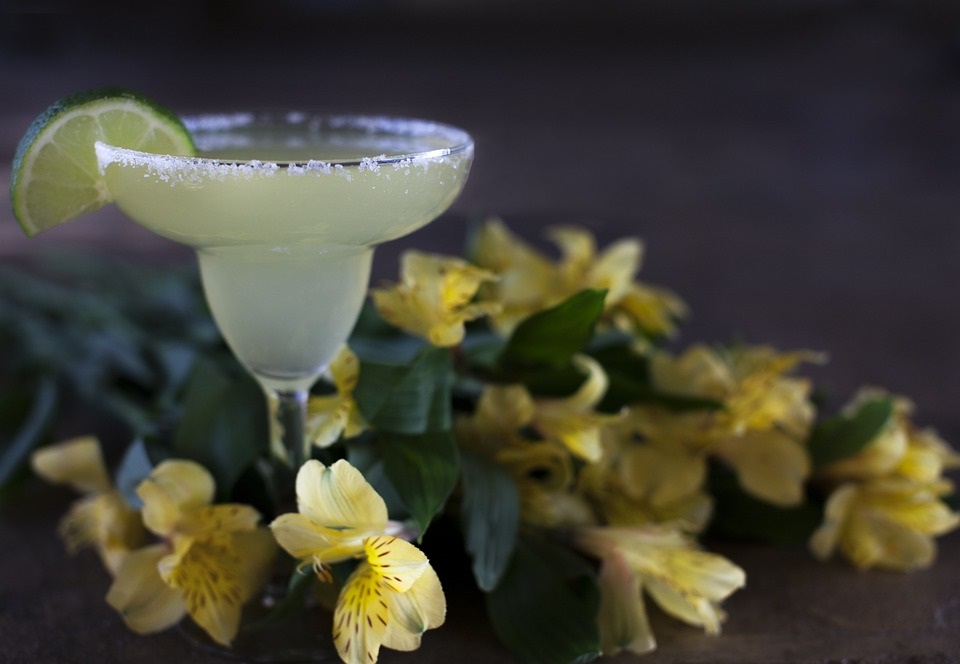 Cinco de Mayo is this weekend. Where will you be celebrating? If you still don't have plans, fear not: We've got you covered.
Below, you'll find an extensive list of specials and other events going on for the beloved drinking holiday. As always, details are subject to change. Contact the venue beforehand for the latest information. Cheers!
ADDiKT
In Miami, Cinco de Mayo lasts more than one day, and ADDiKT at W Miami understands that it's meant for a weekend long fiesta! With a limited-time drink special, enjoy an entire Caliente Cilantro Margarita pitcher for $15 between 11:30am-3pm on both Saturday and Sunday (5/4-5/5) while indulging in a number of signature Mexican brunch dishes such as the Mexican Standoff chilaquiles ($18) to completely be in the Cinco de Mayo zone. This beautiful 15th floor restaurant is the perfect place to overlook the Downtown Miami skyline while celebrating with endless cocktails and treats.
Ariete
For guests in search of fun libations to celebrate Cinco de Mayo – look no further than Coconut Grove's Ariete. The new Head Bartender, Bobby Gilardi is shaking things up for the holiday with featured cocktails like the Casa de los Trucos, a tricky spin on a Margarita featuring pineapple & jalapeno infused tequila, with flavored ice cubes that change the color and flavor profile of the cocktail from the first sip to the last ($10).
Or opt for the Walter Mercado, an enigmatic, complex, smoky take on a Paloma that might help you look into the future… or might not; but it will definitely leave guests wanting more ($10). Additionally, enjoy single pours of Bruxo X Mezcal for $7 or make it a double for $12.
Bakan
Come celebrate Cinco de Mayo all weekend long at Bakan, Wynwood's latest hotspot! The gorgeous indoor and outdoor restaurant transports guests to Mexico this Cinco de Mayo with its earthy, artsy and modern space, wide variety of authentic regional dishes, expansive mezcal and tequila offerings, handcrafted tortilla selection, and a high-energy Mariachi band from 1-3 and again from 8-11 p.m. to keep guests celebrating all weekend long. Enjoy favorites such as the guacamole, selection of tacos and moles, margaritas and more for a Cinco de Mayo to remember (or not!)
Bodega Taqueria y Tequila
On May 5, 2019, Bodega will host lively themed festivities all-day long. For the first half of the day, expect family-friendly activities like taco specials, face painting, a live mariachi band and the 4th Annual TACO EATING CONTEST with a $1000 cash grand prize. The taqueria will feature exclusive taco collaborations with popular Miami food influencers @thenaughtyfork, @succulentbite, @thefoode and @miami_foodporn.
COYO Taco
Miami's freshest and hippest Mexican street food experience, is throwing a giant fiesta for their favorite holiday – Cinco de Mayo. If anyone knows how to party hard, it's COYO Taco. According to the old sayings, there is no time to Siesta, join us for a fiesta! In spirit of their 5th celebration, the flagship location in Wynwood and Brickell destination will be serving their signature $5 draft margaritas and Modelo beers all day long.
This year, the trendy taqueria is sticking to their roots and both locations will host a mariachi band to parade around from 3-5 pm. COYO Taco's iconic "secret" back bar will open at 2 pm for a proper Sunday Funday with DJ A-Train. Guests can also have the choice of heading to the COYO Taco in Brickell and enjoy cocktails from their new bar where there will be a DJ from 3-8 pm. Since no Cincode Mayo is complete without tacos, both party spots will serve $6 tacos including Cochinita Pibil, Pollo Al Carbon & Hongos (mushrooms). As the taco shop offers one of the largest tequila and mezcal selections in town, shots are encouraged.
Doc B's Restaurant + Bar
What better way to celebrate Cinco de Mayo than with tequila! In honor of the holiday, Doc B's Restaurant + Bar will be offering half off all tequila drinks! Whether you take it straight up or prefer your Avion mixed into the restaurant's signature cocktail, The Internal Affair (tequila, jalapeño, pineapple, basil), Doc B's is slashing tequila prices in half in celebration of Mexico.
El Vez
Award-winning restaurateur Stephen Starr's El Vez celebrates its one year anniversary just in time for Cinco de Mayo! Spot the corner of Bayshore Drive and there you'll find a vintage Don Julio pick up truck handing out samples of Don Julio Tequila – attracting all beach-goers, locals, tourists and everyone in between.
Head up the ramp and celebrate at the beachfront restaurant with unbeatable specials including $13 Hibiscus Margaritas, Tacos al Carbon for $4 each and 5 for $5 Mexican Chicken Wings cooked on the outdoor grill. Jam out to beats from local DJ Spiff, catch an appearance by celebrated Mexican Elvis Impersonator El Vez himself and take part in a game of cornhole to top off an action-packed Cinco de Mayo.
iLov305
Ocean Drive's iLov305 is hosting a Cinco de Mayo edition of their 'See You Next Sunday Brunch'. Bring the crew for brunch on the beach where there will be all-you-can-eat brunch specials, cocktails and music by a Mariachi band. 'All You Can Eat Brunch' is taking place from 12-4 p.m. beginning at $49 per person featuring menu items such as Toasted Cuban Bread, Eggs Your Way, Ropa Vieja, and Warm Banana Bread.
La Cerveceria de Barrio
La Cerveceria de Barrio is the perfect spot to fiesta for Cinco de Mayo on Lincoln Road or Ocean Drive. The restaurant will transport guests to Mexico with its luchador-themed party including food and drink specials, live entertainment and mariachis. With over 100 mezcals, 300 tequilas and 100 different beers, the restaurant will also be offering FREE El Jimador mini margaritas shots all day long along with select margaritas for $6.95. Mariachis will keep the energy alive with lively performances.
M House
M House, the chic coastal European restaurant in Coral Gables, is extending their beloved happy hour with half priced drinks all-day long to celebrate Cinco De Mayo on Sunday, May 5. The happy hour special will kick off during the newly launched Sunday brunch and will run through all day from 11AM to 10PM. Signature cocktails include The Khaleesi with Patron Silver, Solerno blood orange, and fresh lime juice; Guava Mules a unique twist on the classic Moscow Mule made with guava puree; and Las Ramblas with Grey Goose Vodka, lemon, raspberries, blackberries and St Germaine.
National Hotel
Spend Cinco de Mayo sitting poolside at the National Hotel's Aqua Club and Lounge, which features the longest infinity edge pool in Miami Beach. Guests can expect a fiesta filled with piñatas, Casa Noble tequila specials, and live music by the Fox Brothers from 4 p.m. to 8 p.m.
Quarterdeck
South Florida's seafood staple and neighborhood bar, Quarterdeck, is serving up $3 fish or blackened chicken tacos, along with $11 Tres Agaves Margarita Shakers. No need to worry, this fiesta will be taking place all day.
Rocco's Tacos
It's time to #WitnessCinco at Rocco's Tacos. Tequila expert and bar-top-dancing restaurateur, Rocco Mangel, is preparing for the biggest party of the year – Cinco de Mayo. Kicking off at 11 am, guests can enjoy incredible drink specials, signature bites, DJs, live entertainment by Suenalo and of course free tequila pourings by Rocco himself. We highly suggest taking Monday off, because the tequila will be flowing until 2 am!
The ScapeGoat
This Cinco de Mayo, drink the night away at South Beach's hidden gem, The ScapeGoat. On Sunday, May 5th, intimate bar is hosting a not-to-be-missed Cinco de Mayo party featuring Espolón Tequila. From 5 p.m. to 5 a.m., imbibers can enjoy specials on tequila shots, sangria, and $6-7 giant punch bowls. Additionally, Espolón will be giving away complimentary drinks to a few lucky customers.
Skybar at Shore Club
With Cinco de Mayo just weeks away, it's time to get your fiesta game plan in order. This Cinco de Mayo, join Skybar at Shore Club for a very special Cinco de Mayo celebration that will double as Diez y Seis' highly-anticipated One Year Anniversary party! From 11:30AM – 4PM, guests can kick back on the lounge sofas at Skybar while indulging in a selection of Diez y Seis' signature Tacos, Cheese Quesadillas & Red Velvet Churros, all which will be available for only $3 a piece.
Guac this way… and dig into some delicious house-made Guacamole for only $4, while also sipping on $5 Pilsners and $10 Margaritas & Frozitas. And you already know, it wouldn't be considered a true fiesta without a live mariachi band present, which is why guests will get to listen to the best mariachi beats in town before DJ Extraordinaire Damaged Goods hops on the turntables.
Sweet Liberty Drinks and Supply Co.
This Cinco de Mayo, acclaimed neighborhood bar, Sweet Liberty Drinks & Supply Co. is hosting a very special Cinco de Mayo Party with LIVE music by Jorge Moreno and…..FREE TACOS! Yes, you read that right. FREE tacos will be served during Sweet Liberty's 'Taco Bar Happy Hour' from 4PM-7PM – because no one ever asked for just one taco. Tequila specials will also be offered all day/night long, so expect a drunk text esta noche.
What's more? Guests will get to listen to the best mariachi beats in town from a live mariachi band before Grammy winner Jorge Moreno and his band will take residence inside this local's hotspot from 7:30PM-9PM. Sweet Liberty's regular brunch menu will also be offered from12PM-5PM for those Sunday brunchers who want to start their Cinco de Mayo festivities with some of the best chicken and waffles in town. Grab your sombreros, and fake (or real) mustaches, and get your Cinco de Mayo on at Sweet Liberty!
The Taco Stand
Craving tacos this Cinco de Mayo but don't want to break the bank? The Taco Stand offers the perfect solution this Cinco de Mayo. Enjoy affordable-yet-delicious Taco Tuesday specials all day long including $2.50 grilled chicken tacos, Al Pastor tacos, veggie nopal tacos, and more, as well as $3 cervezas. Taco Tuesday on a Sunday – can it get any better than that? Yes it can, because The Taco Stand will additionally host a Mariachi band from 1-3 p.m.
Taquiza
Grab your sombreros, and head to these three Taquiza taquerias on Sunday, May 5th for Cinco de Mayo fiestas!
South Beach
Deals: Shot of Cazadores Tequila + Tecate beer for $8, plus a specialty Cazadores Tequila cocktail (beautifully mastered by Taquiza Head Bartender Damon Roseberry) for $10.
Extras: ¡Arrrriba! Live mariachi quartet from 3-5 PM, plus Cazadores samples, games, and giveaways.
North Beach
Deals: Shot of Altos Tequila + Tecate beer for $8 plus a specialty Altos Tequila cocktail (blessed by North Beach Lead Bartender Darren Lampione) for $10. (…one tequila, two tequila, three tequila, Taquiza floor!)
Extras: On deck (literally) – live mariachi quartet from 2-3 PM, sugar skull face painting from 4-6 PM, games, and giveaways.
The Citadel
Deals: Buy a "Carnitas" taco, unlock a Taquiza-made Tequila Avión specialty cocktail at The Citadel bar, poured inside a keepsake prayer candle vessel. (This, too, will be a Damon Roseberry concoction!)
Extras: Mariachi trio from 1:30 to 2:30 PM, and folklórico dance performance from 2:30 to 3:30 PM.
Verde
Verde, Miami's only full-service museum restaurant located in the Pérez Art Museum Miami, is the perfect location to celebrate Cinco de Mayo while enjoying current exhibits and astounding views of Biscayne Bay. The restaurant will offer $10 specialty cocktails for the weekend including the Verde Spicy Margarita, Summer Thyme cocktail, and Mint Julep; along with Chilaquiles.