September 13, 2019
Each Friday, we compile South Florida food-related news and events that we couldn't fit on the site earlier in the week, as well as other local news that piques our interest. Want to be included in our next roundup? Shoot us an email at bark@miamifoodpug.com.
Swizzle Rum Bar & Drinkery Opens Sept. 19
Peaches and Cream Pie at Fireman Derek's
Hispanic Heritage Month at The Salty Donut
Ladies Night at Boulud Sud
New Collab at Cielito Artisan Pops
Blank Canvas at W Miami
A Bite of Brooklyn at Macchialina
Chilean Independence Day at Boia De
Swizzle Rum Bar & Drinkery Opens Sept. 19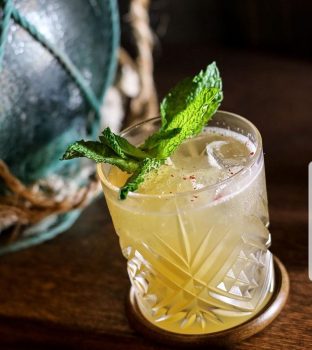 On Thursday, September 19, the same opening bar team behind famed Employees Only Miami is opening Swizzle Rum Bar & Drinkery , an intimate and sophisticated craft cocktail bar with a selection of more than 150 rums, a New York City meets Miami vibe and drinks that will appeal to both the casual consumer and the cocktail connoisseur.
The new Miami Beach cocktail hotspot and rum destination, located in the Stiles Hotel on Collins Avenue, is owned and operated by a few familiar faces to those who frequented Employees Only Miami during its time at Washington Park Hotel. Partners in this new venture include Jesus Perez, Milos Velickovic, Jason Tune, Strahinja Marjanovic, Nikola Dragojevic, and principal partner Danilo "Dacha" Bozovic, who was one of the original owners of Employees Only Miami.
The menu at Swizzle Rum Bar & Drinkery will include a versatile cocktail list, with a large focus on classic and contemporary cocktails, as well as a mix of spirit forward cocktails and refreshing tropical drinks. Scotch lovers can opt for the Newburgh Sour made with Glenlivet Founders Reserve Single Malt Scotch, black tea-infused Amaro Montenegro shaken with fresh lemon juice, Demerara syrup, raw egg white and dashes of old fashioned bitters.
Happy hour will be available every day from 5 to 10 p.m. featuring specialty cocktails such as a Classic Mojito, a coffee-infused dark rum Banana Daiquiri, and the vodka, fresh pineapple, and mint based Missionary Downfall. Weekly themed activations like Tiki Monday, Rum Smuggler Tuesday, and Prohibition Thursday will offer themed menus and special pricing. A bevy of bar bites will also be available to help soak up the cocktails.
Peaches and Cream Pie at Fireman Derek's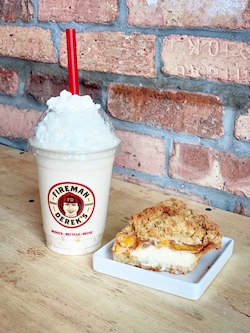 Fireman Derek's is bidding farewell to stickiness of South Florida summer by offering a limited-time Peaches and Cream Pie as the bakery's "Pie of the Month"– FD's signature flaky crust, fresh peaches and cheesecake filling topped with a crunchy streusel. The Peaches and Cream Pie will be available for the entire month of September at both retail locations.
The sweet September deals don't stop there: Fireman Derek's is also offering a cool 10% Off All Pie Shakes throughout the month. For those not in-the-know, hold your spoon. Miami's pie palace has developed an entirely new way to consume your favorite slice. A "pie shake" is a classically prepared milkshake with an entire slice of pie added to it—and the best part? You can turn any Fireman Derek's pie into a shake—all day, every day.
Hispanic Heritage Month at The Salty Donut
With two founders of Hispanic descent and being a homegrown Miami concept surrounded by the culture, The Salty Donut had to create a specialty donut in celebration of Hispanic Heritage Month.
From Tuesday, September 17 until Sunday, September 29, Salty fans will be able to get their hands on the limited-time Buñuelo donuts at both Salty Donut locations. Priced at $5 per box, the offering will be sold as a set of three (3) Salty Donut Cuban buñuelos rolled in cinnamon sugar and paired with anise-infused vanilla dipping sauce, which will come in a reusable glass mason jar for guests to keep.
Why glass? The Salty Donut is always thinking of ways to help mother nature, hence the biodegradable boxes. The homemade dipping sauce jars were made to encourage customers to reuse the mason jar in their own unique ways – salad dressing jar, paperclip holder, to make pineapple upside down… the options are endless!
In addition to a mason jar with homemade dipping sauce, every purchase of buñuelos comes with one (1) of three (3) limited-edition Hispanic Heritage mystery pins, exclusively available for buñuelo purchases.
Ladies Night at Boulud Sud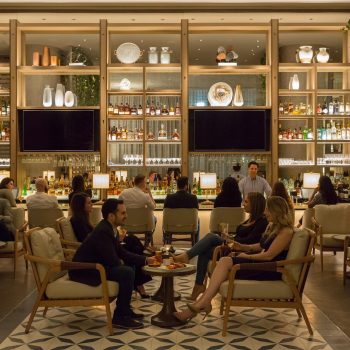 Boulud Sud Miami offers diners a reason to celebrate the weekend a little early with a weekly ladies night featuring complimentary bottomless rosé. Available at the bar and lounge areas each Thursday from 7 to 10 p.m., ladies can enjoy bottomless rosé pours with a $15 minimum food purchase.
Boulud Sud boasts a menu inspired by flavors of the Mediterranean along with a wide selection of tapas, small plates and entrees to complete the perfect ladies night out every Thursday.
New Collab at Cielito Artisan Pops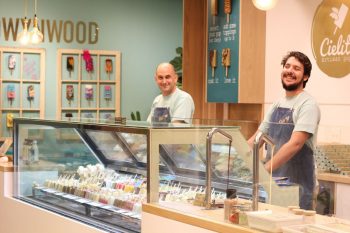 If you've ever visited Suite Habana Cafe, you've most likely tried the perfectly sweet coffee drink, Cafe Bombón which features cuban espresso over a nice, thick layer of condensed milk.
Now, together with fellow Wynwood-based brand, Cielito Artisan Pops, the duo has teamed up to create the tastiest pop, "The Suite Habana Bombon," featuring a pop infused with a Suite Habana Cafe colada and a gooey & sweet leche condensada filling. You can get your hands on the Suite Habana Bombon pop now at Cielito Artisan Pops, and soon at Suite Habana Cafe.
Blank Canvas at W Miami
From 11:30am to 3pm every other Sunday, W Miami will now be hosting a weekly Blank Canvas artist installation series which will feature a live painting artist performing during brunch on the 15th floor.
This Sunday, September 15, W Miami will be featuring the renowned artist, Benjamin Moses Sugarman, so sit back, relax, and enjoy an artful day while indulging in ADDiKT's modern cuisine brunch. To make a reservation, click here or call (305) 503-0373.
A Bite of Brooklyn at Macchialina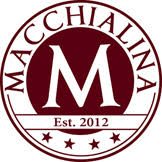 Macchialina, South Beach's treasured Italian hotspot has created yet another craze worthy delight, Chef Pirolo's Chicken Parm Hero: tender, organic chicken cutlets enrobed in a breading laced with garlic, fresh herbs and porcini powder, draped in a sharp cacciocavallo cheese and marinara sauce with a crispy parmigiano frico.
The Hero will be served one night only — Tuesday, September 24 — and comes with Italian chips: fried zucchini, eggplant and herbs. Guests can choose just the hero ($16) or a hero paired with a glass of red wine ($24) selected by award winning beverage director Jacqueline Pirolo.
Bar seating only; reservation required. Diners must reserve their hero when reserving a seat due to the limited number available. Call (305) 534-2124 for more information or to make a reservation.
Chilean Independence Day at Boia De
Boia De, whose co-chef Luciana Giangrandi is half-Chilean will be hosting an extended Chilean Independence Day celebration this year on Thursday September 19 at the restaurant with a number of Chilean dishes and wines by the glass that evening.
Special menu items include choripan featuring merquen sausage from Proper Sausages served on Sullivan Street Bakery bread; empanadas de pino (the national dish of Chile); an ensalada Chilena comprised of heirloom tomatoes with a shallot vinaigrette and "matchas" a la parmesana. There will also be a Terremoto ice cream made by Frice cream – a play on the traditional Chilean drink made with fernet, grenadine, white wine and pineapple ice cream.
There will also be a selection of great wines by the glass from the portfolio of Vinos Del Rey, a Coral Gables based importer and distributor focused on working with small producers who are passionate about honest, low intervention winemaking. A strong contingent of these wines will be from Trapi del Bueno, the southernmost commercial vineyard in Chile; Boia De is proud to be hosting the winemaker for the evening.
Visit www.boiaderestaurant.com or call 305-967-8866. Reservations strongly recommended.