We're partnering with Mercedes–Benz to share our version of Miami. We're always being asked about our favorite restaurants in town, and it's about time we create a new list. Below, you'll find five of our current favorites.
If you have just one day in Miami, make an effort to visit these spots. Your taste buds will be grateful.
Favorite Cuban Breakfast
For a hearty start to our day, we always hit up Vicky Bakery — especially since there's one right by our house. You can get eggs, ham or bacon, fries, Cuban toast and a Cuban coffee for under $7. That's our go-to, and it's a steal for the amount of food you get. Seriously, you probably won't eat the rest of the day.
Favorite Dinner
The Seven Dials is our favorite restaurant — hands down.  The Coral Gables gastropub specializes in British fare, and its fish and chips is the one item every first-timer should try. Regulars know to check the blackboard for daily specials; everything sounds so good, which explains why we're here at least a few times a month.
Favorite Brunch
When it comes to Sunday Funday, Sweet Liberty is usually at the top of our brunch list. The award-winning bar is known for its beverage program, but the food deserves just as much attention. During brunch, the tuna tostada and chilaquiles are musts, and the crudite plate is a sleeper hit (and a good way to get in some greens). Your Sundays are about to get a lot more fun.
Favorite Happy Hour
La Moderna in Sunset Harbour takes happy hour to a whole new level. Not only do they have specialty cocktails at discounted prices, but they hook it up with complimentary bites. No, we aren't talking about beer nuts or some other half-assed snack. Think more along the lines of charcuterie and cheese. Heck, they gave us mini-margherita pizzas the last time we were there. Once you leave work for the day, do yourself a favor and stop by.
Favorite Ice Cream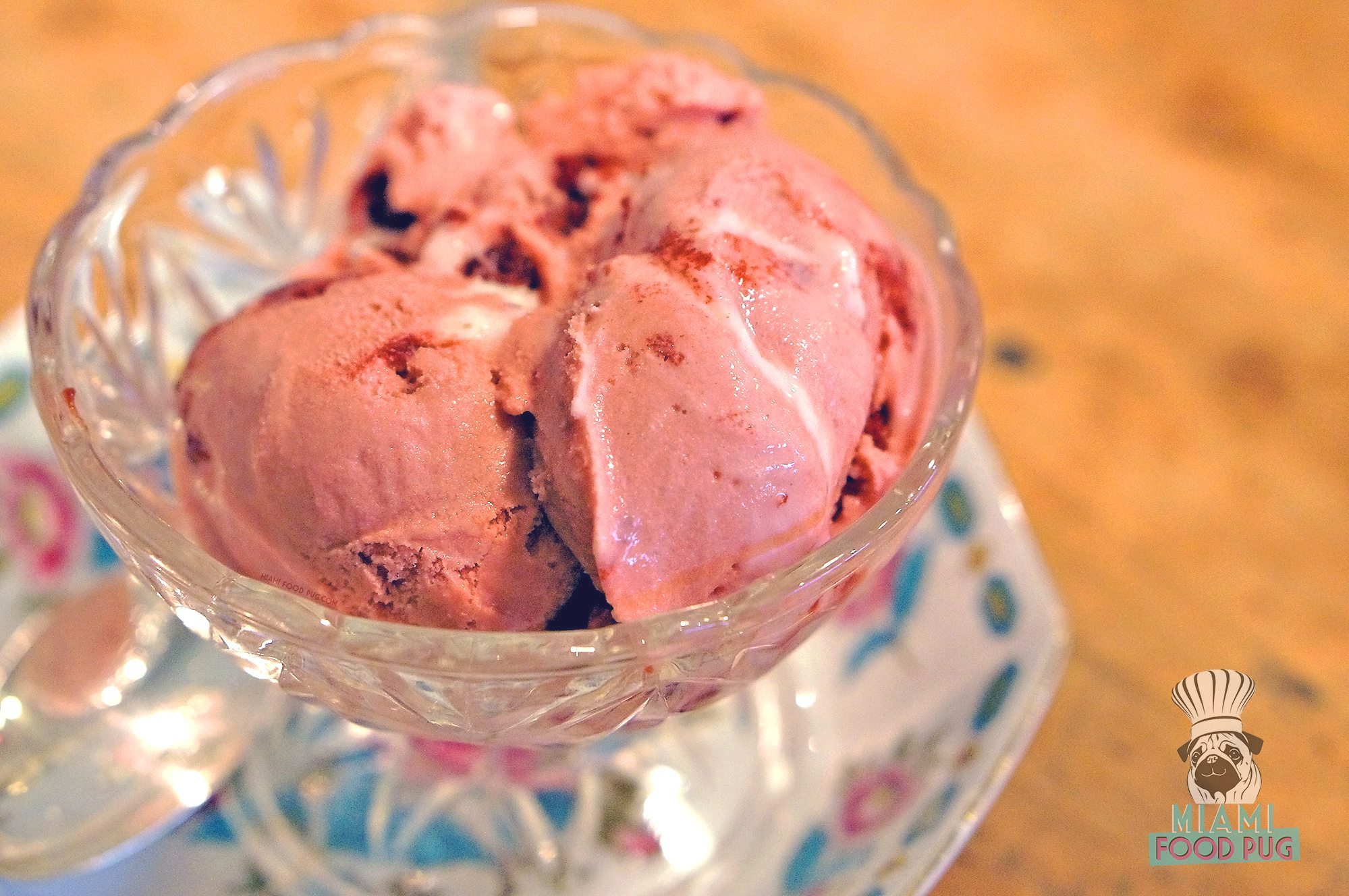 If you haven't visited Cream Parlor yet, you haven't truly lived — and that's not hyperbole. This place has been featured everywhere lately (including INSIDER food), and their Nutella latte is the thing of dreams. Know what else you'll be dreaming about? Their ice cream. Don't let names like Unicorn Poop and Purple Rain fool you: This ice cream is serious business.
So, what's YOUR version of Miami? If you live in or plan on visiting the 305, Mercedes–Benz is inviting you to share your city in a simple and artistic way on Instagram. It's easy—you create a quick (but beautiful) animated album of 5 of your best geotagged photos and upload it to Instagram. Then, you share your album on your feed with the hashtag #MBsociallydriven—and your photos might be featured on the Mercedes–Benz website. Ready to rediscover your city?