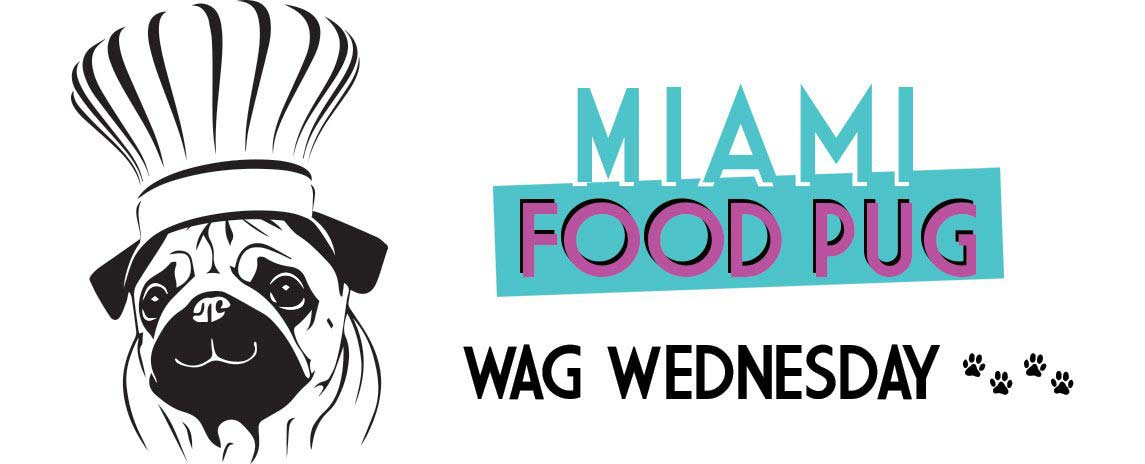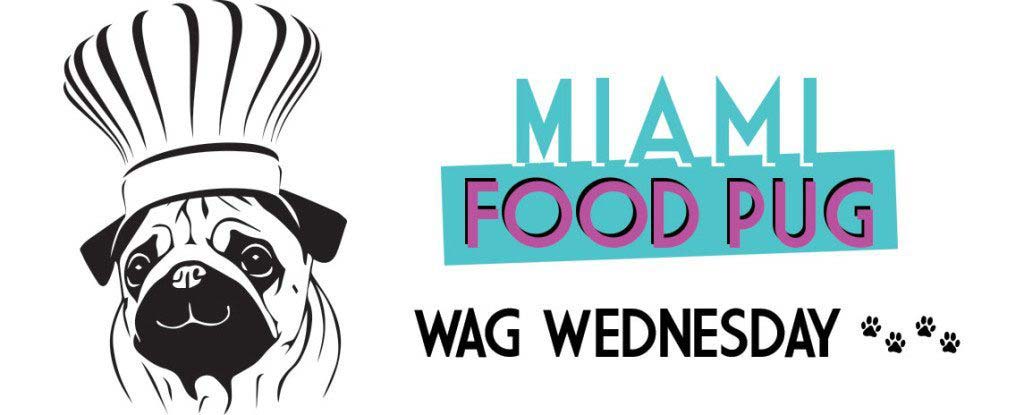 Since starting the blog, we've interviewed many members of the hospitality industry, and one constant among the interviewees has been a profound love for their pets. We thought it would be great to share this love with our readers.
That's why we launched an ongoing feature called "Wag Wednesday" to showcase industry peeps and their pets. Know someone who wants to be featured? Email us at bark@miamifoodpug.com.
This week, we're featuring Lesley Adrina, Sous Chef at No Name Chinese, and her pug, Cudi.
Your Name: Lesley Adrina
Your Pet's Name: Cudi
Sex: Male
Age: 8
Breed: Pug
How did you come to own your dog? What drew you to him?
My mother spontaneously decided she wanted to get a pug on her birthday. She woke up super early and called up a lady she had spoken with about her litter of pug puppies. Unfortunately, the lady's father had just passed away and she was getting ready to leave town for the funeral. She said she couldn't make it; my mom was super bummed.
A few minutes passed, and the lady called back and asked if she could meet in an hour. My mother and sister hopped in the car and met up with her. When they got there, my mom asked for the most mischievous pug there was. The lady's daughter responded, "Oh, she wants 'Dude.' He's the most mischievous." Right after, that very little fur baby escaped out of the basket of pugs.
What's the story behind your dog's name?
So, let's get one thing straight. My baby's name is not "Dude." It's "Cudi." Most people think he was named after a character from the show House or after the whiskey Cutty Sark. But in reality, my siblings and I decided that Cudi was straight gangster from the start. Thus, leading us to a rapper name: Kid Cudi.
How would you describe your dog's personality?
He's just like me. We both love to eat, sleep, chill, bark at strollers and not have a care in the world.
How has owning a pet made your life richer?
Even when times seem the worst, Cudi is a ray of light in every way. He's caring and is happy every day, no matter what is going on in the world; nothing brings him down. He teaches me a lot. He shows me how not to take life to seriously and enjoy the little things.
There is a quote I read somewhere that said, "You don't know true love until you've loved an animal." I believe it's true. The love and joy he brings to my heart and soul is like no other. He is my baby and my best friend.
It's said that dogs reflect their owners and vice versa. How does this apply to you and yours?
In many ways. We both like to lay naked in the sun. We both chase cats. After a long day, Cudi and I like to crawl up in the bed with some pizza and beers, and we watch a marathon of movies. We're both chill souls that like to go on adventures.
Tell us a funny story about you and your dog.
On Christmas, we do a rotation: Everyone takes a turn opening their presents one by one. Cudi, of course, is in this rotation. So usually, we would bring Cudi's gift over to him. Well, not this year.
This year, Cudi knew when it was his turn, and every time after my sister opened her gift, he would run under the tree, find his presents by himself and drag them out. He was correct each time, too! We were hysterical. Cudi had collected all his presents in the correct rotation during the whole process — treats and toys. It was hilarious. My baby is rad.
Are you involved in any pet organizations or philanthropies?
Puglife Thuglife with Cudi.
We follow a lot of dog social media accounts like Doug the Pug, Rocco's Contemporary Life, and Menswear Dog. Do you? Which are your favorites?
Maya the Pug! She's so adorable.
See past editions of Wag Wednesdays here.