We love Coral Gables. It's a balanced city: Whatever your interests — food, history, culture, etc. — there's something for everyone to enjoy in the neighborhood. That's why it's the perfect place for a staycation.
If you were to ask a local where to stay in The City Beautiful, odds are that the Biltmore Hotel would be at the top of the list. No building is more iconic — the structure's history dates back to the 1920s. And while it is a luxury hotel, we found out firsthand that a big budget isn't required to enjoy its accommodations.
The Rooms
The Biltmore is home to 275 rooms, of which 130 are suites. For an overnight stay, you don't need something massive like the Golf Suite, which overlooks the golf course, or even a one-bedroom suite. In our case, the Junior Suite was enough for a two-day adventure.
Our 360-square-foot suite offered a gorgeous view of the pool (more on that later) along with an ample sitting area, two televisions and a spacious king-size bed. The 340-thread-count covers were comfy as were the Frette robes — we were living it up. Fun fact: The bedroom TV had a built-in Chromecast, which let us catch up on some Stranger Things and This is Us.
The Pool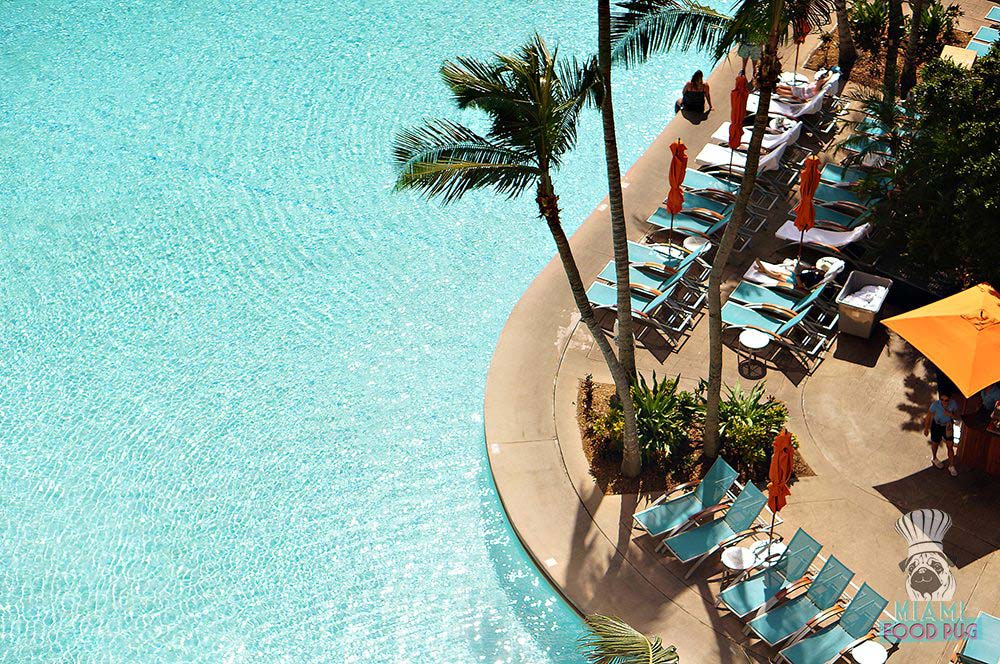 The Biltmore Hotel's pool deserves its own section. At over 20,000 square feet and 600,000 gallons of water, it's one of the largest pools in the continental U.S. The crystal-clear waters are perfect for a fun swim or soak, and it's impossible not to be mesmerized by the beauty on a nice day.
Cabanas are available for a reasonable rate, and we recommend you get one if you plan on spending the whole day poolside (we don't blame you if you do).
The Location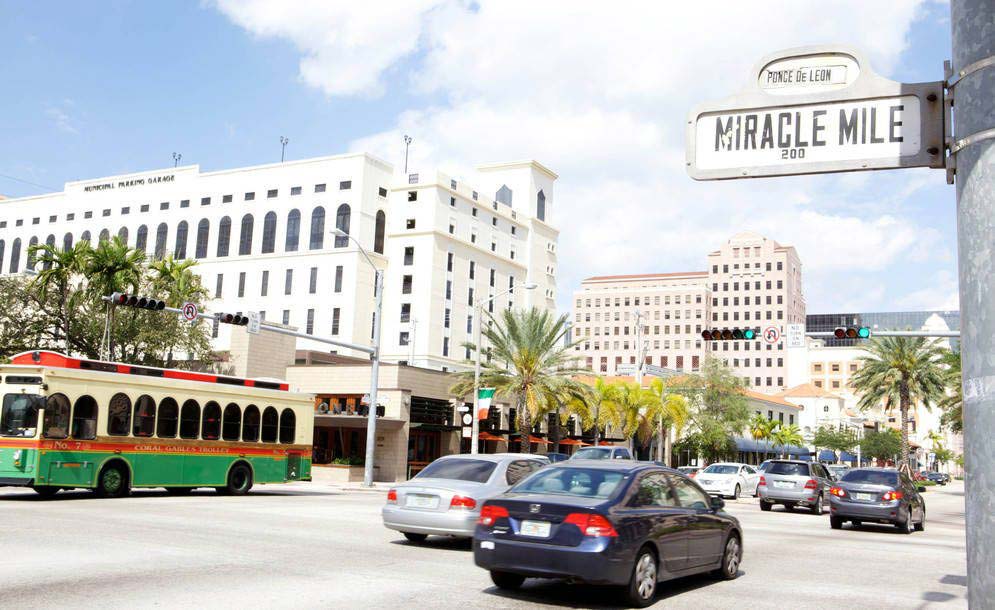 Located just a short drive from Miracle Mile, the Biltmore Hotel is in a prime location to make the most of a weekend in the city. Unlike other hotels of its caliber, it provides free self-parking, so you can use that extra cash you save to splurge at a local restaurant. We found it hard to leave our oh-so-comfortable room, but we do suggest you get out to stretch your legs at least once.
Here are some of our favorite restaurants that are a ~$5 Uber ride away:
– The Local Craft Food + Drink
– Uvaggio
– Bulla
For a full list of Downtown Coral Gables restaurants, click here.
The Food
Should you decide to stay put, there are plenty of on-site dining options to keep you busy (and full). Feeling fancy? Palme d'Or, the property's fine-dining French establishment, has a proven track record for satisfying many a patron's palate, including the AAA Five Diamond Award and a "Top Restaurant" honor by the Florida Zagat Guide.
Italian eatery Fontana and casual cafes 19th Hole and Cascade round out the dining options for guests. There's even an afternoon tea service if you're so inclined. You can expect no shortage of options, but if there's one thing you must do, it's the weekend brunch.
Yes, it's $90 (before tax and gratuity). And yes, it's worth every single cent. You've never quite seen a lavish spread like this in your wildest dreams: pasta stations, sushi stations, breakfast stations, a caviar bar, seafood on ice, a tapas bar, a brunch cocktail bar … we're not even scratching the surface with this list. It's SO much food. Warning: You will not eat for the rest of the day.
The Verdict
Locals or travelers looking to make the most of a day or weekend in the Gables are in good hands at the Biltmore Hotel. Even if your budget is on the tighter side, there are affordable rooms within the property that let you enjoy a taste of luxury.
Skip the bigger suites unless you're on a longer trip, and stick to a Junior Suite or Superior Room for a weekend excursion — and the best bang for your buck. Regardless of what you ultimately reserve, five-star service and quality are assured.
For more information on The Biltmore Hotel, visit their official site or call 855-311-6903.