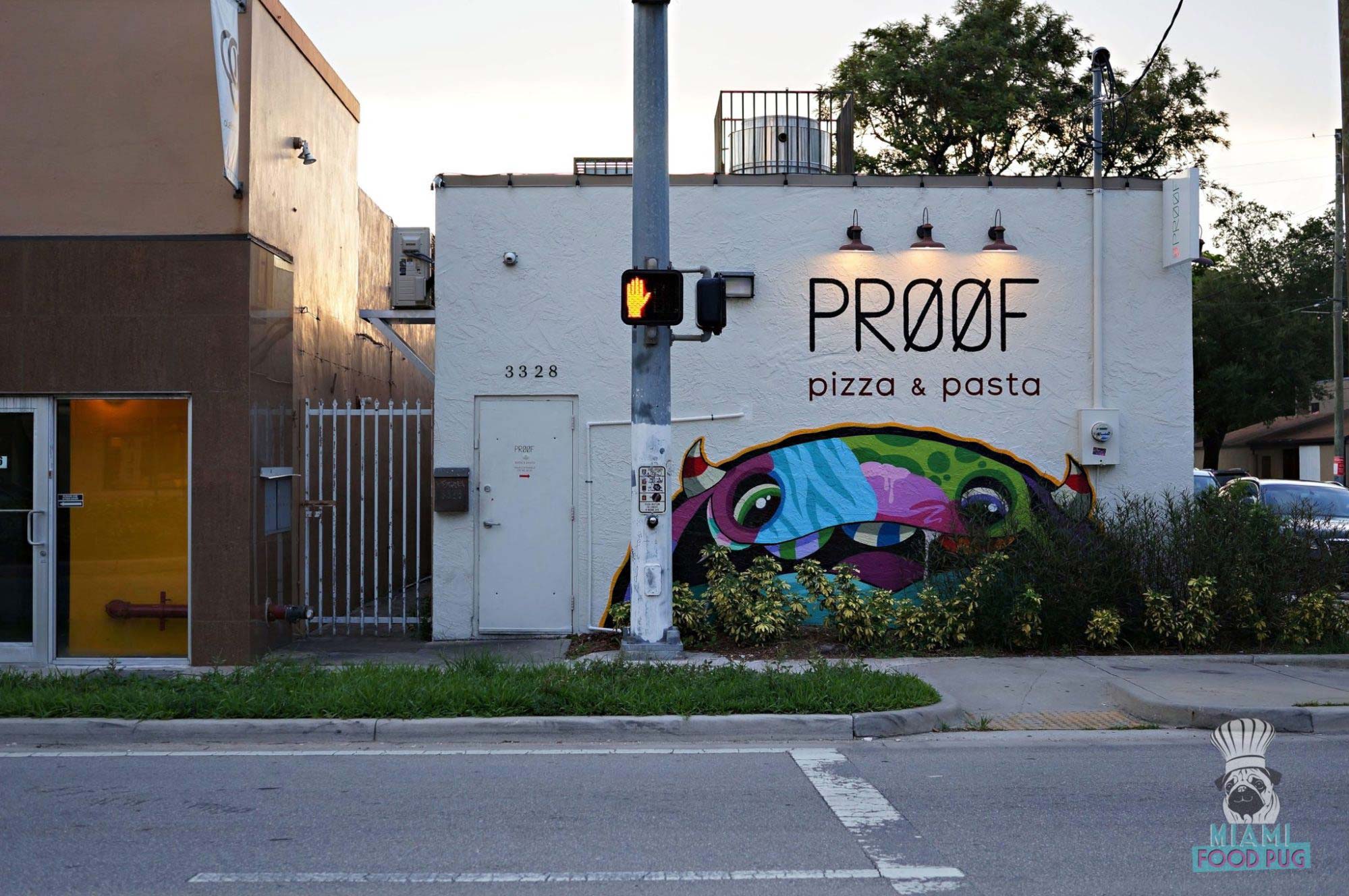 Since starting Miami Food Pug back in 2014, we've seen plenty of restaurants come and go in the Miami food scene. It's almost like a revolving door: One eatery closes and another three pop up in its place — and then the cycle repeats itself.
It wasn't until last week, though, that a loss hit close to home. Proof Miami, a place we've frequented almost as long as our blog has existed, shut its doors for good.
We still remember the night we discovered the restaurant. Nervous about attending our first media mixer as Miami Food Pug, Dianne and I left the event early and walked the streets of Midtown in search of good food; we saw the words "pizza & pasta" on Proof's exterior, and we were sold.
That same night in 2014 happened to be Proof's opening night, and one bite of Justin Flit's food told us everything we needed to know about the place: It was special. Until our final visit this past weekend, the quality of the pizza and pasta never faltered. And that burger — damn. The always-friendly staff was the cherry on top during our 60+ visits.
But despite this winning formula, the crowds just weren't there. Sure, we'd see industry people and other in-the-know patrons ordering crab angel hair pastas, oxtail pizzas and burgers regularly, but we don't recall ever seeing the restaurant as slammed as it was in its last two weeks of operation.
"Where were all these people before?" is something we asked ourselves during our final visits to Proof, which was full every night. Chef Flit cited simple economics as the reason for the closure; long-term profitability wasn't on the horizon. Had these customers showed up sooner, it's possible that things could have panned out differently.
Lesson learned: Support local. If there's a restaurant you love, support it and support it often. Tell your friends … tell your abuela … just tell someone about that great meal you had. Instead of always pouncing on the next new thing, give your money to that neighborhood joint or mom-and-pop spot down the street. Don't let Miami's unforgiving culinary scene swallow up your favorite business like it did ours.
Although we mourn the loss of Proof now, we'll soon have reason to smile: Proof will be back next month, albeit in pop-up form. Details are sparse at the moment, but Chef Flit and his food should be making an appearance in Coconut Grove in time for their Diners, Drive-Ins and Dives episode on Food Network. We'd better see you there.