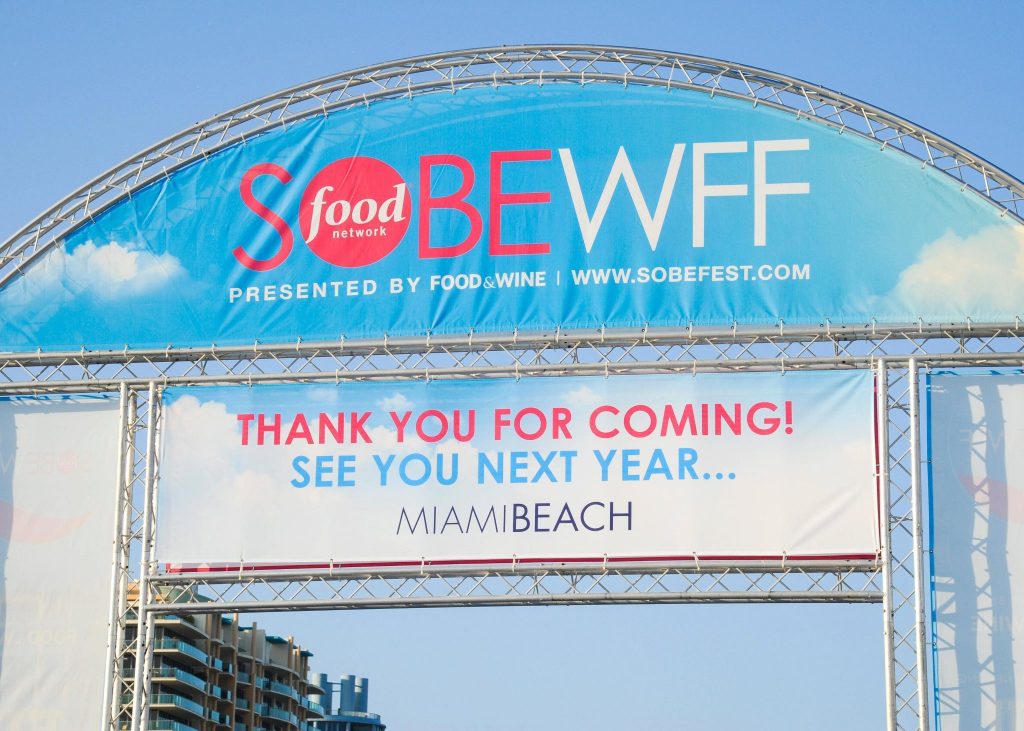 To think that it's been over a month since South Beach Wine & Food Festival came and went — time flies. Each year, the festival brings together some of the best chefs in the country (and world) for a food-filled week in the sun, and this year was no different. Here's a look back at some of this year's fun events.
Barilla's Italian Bites on the Beach
Italian Bites is usually one of our favorite events, and for good reason: crowds are light, food is plentiful and there's a ton of wine. 2019 continued that trend with tasty pastas and other bites from local favorites like Dolce Italian, Le Zoo and R House Wynwood. All those carbs were paired with an assortment of wine and spirits from Southern Glazer's expansive portfolio.
The star of the evening — host Giada De Laurentiis — made sure everyone was having a good time. Gotta be honest, though: We were kinda bummed that Smash Mouth didn't participate this year.
Wine Spectator's Best of the Best
Naming your event "Best of the Best" sets some ultra-high expectations. Needless to say, this Wine Spectator event did not disappoint — it's hard when you have 60 of the nation's top chefs together in one room.
Throughout the evening, guests enjoyed dishes from Scott Conant (Scarpetta), Michael Mina (Bourbon Steak), Keven Tien (Himitsu), Francis Mallmann (Los Fuegos) and more. Over 100 wines were available for tasting, too — thank God we Ubered to the Fontainebleau.
Drag Brunch Presented by Barilla
In recent years, SOBEWFF has started hosting more events in Broward County as part of the CRAVE Greater Fort Lauderdale series. One of the new events for 2019 was Barilla's Drag Brunch, which was hosted by radio personality Elvis Duran and Alex Carr.
Drag queens galore descended upon the Ritz Carlton, Fort Lauderdale and entertained guests while they scarfed down treats from Burlock Coast, Palate Party, GLAM Vegan, Night Owl Cookie and Boatyard — to name a few. Fun libations from Absolut kept the party going. Two words: chocolate penises.
Goya Foods' Swine & Wine
To cap our SOBEWFF 2019 experience, we headed to The Biltmore for Swine & Wine, which — as you can probably tell — was all about pork and wine. Miami Smokers, Offsite Miami, Finka Table + Tap, Sansara and Johnnie's Pit BBQ Sandwiches were just a handful of the restaurants serving up swine-centric grub in the courtyard.
Unlike other events during the week, we found this one to be a little more low-key … something we greatly appreciated after having gained 10 pounds from all the previous days.
For more information on the South Beach Wine and Food Festival, visit the official site.