August 23, 2019
Each Friday, we compile South Florida food-related news and events that we couldn't fit on the site earlier in the week, as well as other local news that piques our interest. Want to be included in our next roundup? Shoot us an email at bark@miamifoodpug.com.
Johnnie's Pit Beef & BBQ Now Open on Saturdays
The Jim and Neesie Hosts Pasta-Making Class
Coyo Taco Unveils New Location
SAAM Now Open in Brickell
New Brunch Menu at Fi'lia Brickell
StripSteak to Host Tribute Dinner


Johnnie's Pit Beef & BBQ Now Open on Saturdays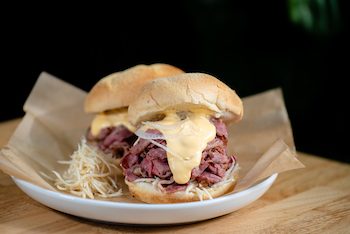 Football season is gearing up and so is Johnnie's Pit Beef & BBQ, the Maryland Pit BBQ pop-up inside Taurus Beer & Whisk(e)y House in Coconut Grove. Beginning on Saturday, August 24th – yes, the day of the University of Miami vs. University of Florida game – Johnnie's will extend service to Saturdays (as well as their regular Sundays) through the end of football season.
In anticipation of the 7PM game, Johnnie's will be serving up their signature BBQ sandwiches with from 5PM to 10PM, this Saturday only (noon until sold out the rest of the season). In addition, Taurus Beer & Whisk(e)y House will be featuring $4 draft beer specials and a $10 draft beer and tequila shot combination on NFL and College game days.
The Jim and Neesie Hosts Pasta-Making Class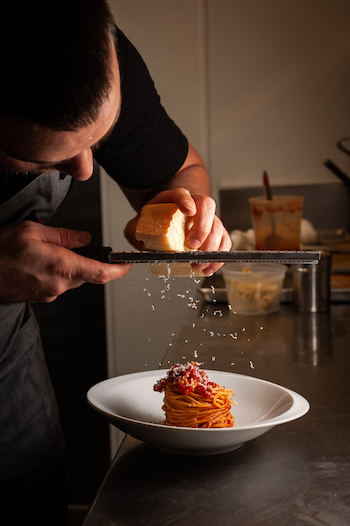 Put your pasta making skills to the test with Chef Daniel Roy on September 25th. The Jim and Neesie hosts part two if its pasta making class and dinner series, held every fourth Wednesday of the month through October at 7 PM. Limited to 15 guests per class and dinner, pasta lovers will enjoy a welcome cocktail, passed canapés and a 4-course dinner with wine pairings for just $100++.
While making your pasta, indulge in some small bites, which include Arancini with tomato sauce and mozzarella; Summer Melon with prosciutto di Carpegna; and Burrata Crostini with tomato salad and local bread paired with an Italian inspired drink featuring Campari.
For the first course meal of the night, enjoy Snapper Crudo with Sicilian pistachio, Calabrian chili oil and herbs paired with Love Prosecco; Second dish, Ricotta Ravioli with san Marzano tomato sauce, 24-month parmesan and micro basil paired with La flor y La Abeja, Albarino; going into the third course, savor in the Paradelle Pasta with Sebastián inlet clams, smokey clam broth, celery leaf salad and pork belly paired with Buketo, red blend; and for dessert, Panna Cotta with summer melon, citrus crumbs, and micro herbs paired with limoncello and choice of coffee or tea.
Tickets can be purchased on Eventbrite, or click HERE.
Coyo Taco Unveils New Location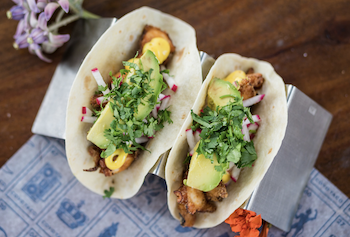 Taqueria COYO Taco is now open on Giralda Plaza in the heart of Coral Gables in Miami. The outpost features COYO Tacos' signature recipes including authentic tacos, burritos, handmade tortillas, aguas frescas, and more served in a traditional taqueria setting prepared with a 'Todo es Fresco' ('Everything is Fresh') philosophy.
The new location also houses a speakeasy featuring live DJ's and an expansive selection of more than 50 tequilas and mezcals.
SAAM Now Open in SLS Brickell
SAAM at SLS Brickell is now open featuring a new cocktail space inspired by the spirit of global adventure with a living room-meets-safari space complemented, by an outdoor terrace overlooking the heart of Brickell. Located on the second floor above Italian eatery Fi'Lia, SAAM is anchored by a new and bold cocktail menu featuring recipes created exclusively for SAAM by Gui Jaroschy, the director of beverage for sbe.
New Brunch Menu at Fi'lia Brickell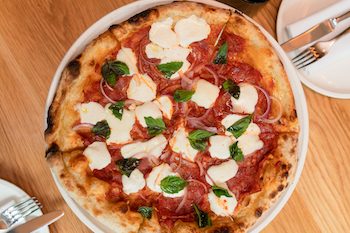 Fi'Lia at SLS Brickell has launched new a la carte menu items featuring something for every brunch-goer like Chicken Milanese & Eggs and Eggs Benedict, plus a variety of homemade spreads including Black Chickpea, Charred Eggplant, Caprese and PB & AH – peanut butter, sliced apple, and honey – served over fresh-baked multigrain toast.
Menu signature favorites include Smoked Salmon, Steak & Eggs and Truffle Pizza. Guests can sip on free-flowing bottomless Mimosas and Bloody Marys for $25. Available to enjoy inside or al fresco on the shady patio, brunch is available on Saturday and Sunday from 11 a.m. to 4 p.m.
StripSteak to Host Tribute Dinner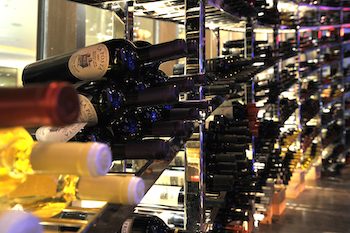 Paying homage to Fontainebleau Miami Beach's opening in 1954, Cellar 1954 Wine & Dinner Series pairs the world's most prestigious wines and winemakers with the award-winning cuisine of Fontainebleau Miami Beach's signature restaurant, Stripsteak by Michael Mina.
The 2019 season continues with a lavish dinner on Thursday, August 29th from 7PM – 11PM featuring a tribute Jordan Vineyard & Winery with Wine Maker, Maggie Kruss. The dinner is $225++ per person. For more information and menu details, visit fontainebleau.com/cellar1954.