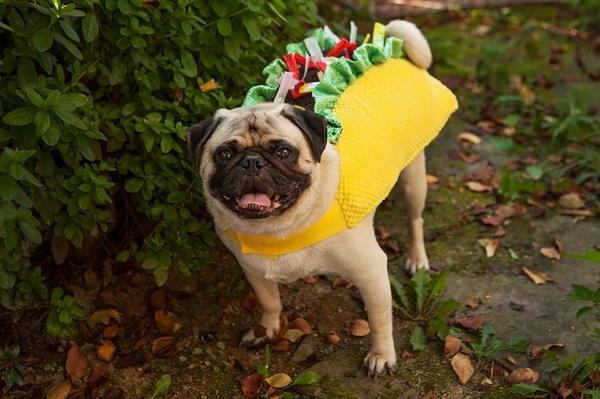 National Taco Day is Nov. 4! Where are you celebrating? Below, you'll find a quick list of South Florida events and specials happening for the holiday.
As always, details are subject to change. Contact the venue beforehand for the latest information.
American Icon Brewery
For National Taco Day, American Icon Brewery's Fort Lauderdale location is featuring their Mahi tacos ($13) that come in a set of three and are filled with fresh Mahi and topped with home-made sweet slaw and spicy remoulade sauce. Pair this delicious trio with American Icon's Brave World Belgian White.
bartaco
This Friday be sure to order up a plate of bartaco's brand-new Oaxacan Spiced Chicken tacos ($3.50) topped with pickled kohlrabi slaw, gordita sauce, karaage marinade and seasoned with hot chicken szechuan breading. With ingredients carefully crafted to provide you with a flavorful taco tasting experience, taco lovers can't go wrong at bartaco.
Continue your National Taco Day celebration by ordering some of the most popular tacos on the menu including the Cauliflower taco with romesco sauce ($2.50), the Baja Fish taco with spicy tempura battered cod and chipotle slaw ($2.50) and the Mojo Pork Carnitas taco with slow roasted pork and a tangy mojo sauce. ($2.50)
Burlock Coast
Perfect for people watching on the beach, celebrate National Taco Day at Burlock Coast's indoor/outdoor bar and enjoy Two Tacos (chef's choice) and a Margarita for $10. Available at the bar from 6PM – close. With validation valet is free for 2 hours; $5 after 2 hours. Discounted valet is available with validation
Casa Sensei
Casa Sensei is a Pan-Asian Latin fusion restaurant with an outstanding array of flavors from around the world and located at a gorgeous waterfront in the heart of Las Olas. Tacos at Casa Sensei get a seafood makeover with their Casa Fish Tacos ($13) which include tuna, salmon, Mexican salsa, and sushi rice all stuffed in a crunchy corn taco shell.
COYO Taco
Celebrate National Taco Day at South Florida hotspot COYO Taco! Available throughout the day on Friday, October 4, all outposts of the popular taqueria will feature a limited-edition Barbacoa taco platter for just $9. The taco platter features adobo marinated Lamb shoulder, charred tomatillo salsa and queso fresco paired with roasted aromatic Lamb Consommé. Additionally, make sure to visit the Wynwood location to enjoy an Al Pastor Taco fresh off of the Trompo for a true Mexican experience!
Diez y Seis
At Shore Club's signature Mexican restaurant, Diez y Seis, guests can indulge in National Taco Day by taking advantage of this amazing $6 deal. Usually priced at $14 the Cuban Tacos are made with black bean tortillas, roasted mojo pork and shaved chicharron. This unique twist on a classic Mexican dish is definitely a must-have when celebrating in the bustling 305!
Lightkeepers
Celebrate National Taco Day at Lightkeepers at The Ritz-Carlton Key Biscayne, Miami. Enjoy the ocean breeze at the indoor/outdoor bar with Crispy Pork Belly Tacos and a House Margarita for $10. Available at the bar from 6PM – close. Discounted valet is available with validation.
Lona
There is no better place to celebrate National Taco Day than at Lona Cocina y Tequileria by celebrated Mexican Chef Pablo Salas. From 7PM – 10PM, guests can indulge in $2 Tacos Envivo! $2 tacos will be offered on the beachside patio as a Live Action Station. Choices included: Tacos al Pastor del Trompo, Tacos al Carbon, Carne Asada Tacos, Shrimp Tacos. Discounted valet is available with validation.
Malibu Farm Miami Beach
Get the best of both worlds at Malibu Farm where you can enjoy your choice of breakfast tacos or fresh fish tacos. Brunchers can order up the ABC Tacos made with avocado, bacon, cheese, scrambled eggs in a corn tortilla and topped with tomatillo salsa and salsa verde ($18), while seafood lovers can indulge in the Fish Tacos, which are served in a corn tortilla shell and stuffed with fish tempura, avocado cream sauce, pepper jack cheese and red salsa ($22). Enjoy panoramic views of the ocean as you experience this mixture of savoriness.
Matador Room
Take yourself on a creative culinary adventure for National Taco Day and try a variety of tacos for dinner at Matador Room. For health-conscious taco lovers, the latin restaurant serves sauteed organic mushroom tacos set off with mole, kale and lime ($14). Meat lovers can enjoy the Chipotle Chicken Tacos with grilled jalapeno salsa ($15), Achiote Pork Tacos with pickled red onion and cilantro ($16) or the Glazed Short Rib Tacos topped with habanero relish and crunchy onions ($20).
The Taco Stand
Inspired by the taco stands of Tijuana, Mexico, The Taco Stand, located in the vibrant Wynwood neighborhood, features an authentic experience with every taco. One of their most unique creations, the Nopal Tacos, tailors to vegetarians and features fresh cactus, melted cheese, cilantro sauce, tomato and avocado.
Toro Toro
This year for National Taco Day Toro Toro is celebrating one of America's favorite foods, the taco, with specials worthy of even the biggest Tacoholics. Available all day long, taco lovers can select from an array of $5 tacos (two per order) with items such as the Al Pastor Soft Tacos made with pork shoulder, tangy chili sauce, pineapple and shaved red onion slaw; Crispy Shrimp Tacos made with Napa cabbage, jalapeno ranch, avocado and cilantro; Marinated Flank Steak Soft Tacos and more!
Get boozy with $5 Classic Margaritas and Mexican Beers such as Corona, Modelo and Pacifio. Upgrade to a Cadillac Margarita for $10 or an El Matador Margarita for $15. Street parking and discounted valet parking is available.