January 8, 2021
Each Friday, we compile South Florida food-related news and events that we couldn't fit on the site earlier in the week, as well as other local news that piques our interest. Want to be included in our next roundup? Shoot us an email at bark@miamifoodpug.com.
COTE to Open in the Design District
Now Open: Café Kush
Coming Soon: Salt & Straw
Downtown Miami Gets a New Diner
Sing Along to The Beatles at Fairchild
My Ceviche Debuts Filet Mignon
Café Americano Comes to Ocean Drive
Opening Specials for Bulla at The Falls
COTE to Open in the Design District
This winter, COTE ("kowt"), one of New York's most coveted reservations and America's first Korean steakhouse, will open its doors at the entrance of the Miami Design District located on the corner of 39th Street and 2nd Avenue. Conceptualized by proprietor and hospitality visionnaire Simon Kim, COTE's South Florida expansion will reflect the beloved spirit behind their acclaimed New York-based-flagship while taking cues from the Design District's innovative blend of luxury and cutting-edge culture.
COTE is managed and operated by a stellar line-up of New York-based, veteran hospitality professionals. This group includes executive chef David Shim, whose signature menu spotlights COTE's Beef & Leaf® philosophy of serving light and bright pickled vegetables (preserved on-site in the restaurant's "Vegetable Fermentation Lab") in lieu of traditionally heavier steakhouse sides.
At the heart of the menu are two lavish tasting experiences, The Butcher's Feast® and a 10-course Steak Omakase™ experience among other delicacies like Japanese A5 Wagyu from Miyazaki Prefecture and Royal Hybrid Ossetra Caviar developed in partnership with Shaoching Bishop and Chef Thomas Keller for Regiis Ova.COTE only selects the highest grade of Prime Cuts and American Wagyu sourced with a BMS (Beef Marbling Score) of 10 or above. All meats are seasoned with COTE's Signature Gastronome's Salt™, a proprietary salt blend, carefully composed of British Maldon salt, Himalayan pink salt, and Korean thousand-day sea salt.
Led by James Beard Award-nominated Beverage Director Victoria James and Master Sommelier Mia Van De Water, the new Miami location will also house a thoughtful wine list showcasing more than 1,200 selections from an extensive wine cellar featuring biodynamic, sustainable, vintage depth selections from both classic wineries and rare producers.
Now Open: Café Kush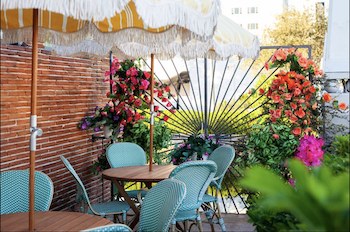 Located in the historical MiMo Arts District at the Selina Gold Dust Motel, Café Kush transports guests to their very own Miami-meets-French Riviera. Selina, which restored the dilapidated motel and opened the property in December 2020, fused the iconic retro vibes of Miami's past with the exciting energy and strong artistic presence of the Magic City to bring this sophisticated space to life.
Boasting tasteful Art Deco vibes and a serene water view, this funky, French-inspired café dishes up bistro classics such as Cuisses de Grenouilles (Frog's Legs); Soupe à L'Oignon (French Onion Soup); Croque Monsieur and Coq au Vin; as well as Kush signature items including the Frita, Chicken-n-Waffles and Key Lime Pie. For the cafe's bar program, the devil is in the details. From homemade vermouth left tableside and charged by consumption, to cocktails served in cigar boxes and finished with an aromatic spritz from vintage perfume bottles, each libation is a marvel of creativity.
In addition to the restaurant's eight signature cocktails, a collection of fine wines from France and beyond are available along with a selection of local signature brews like their very own Kaptain Kush made by Tank Brewing Co.
Coming Soon: Salt & Straw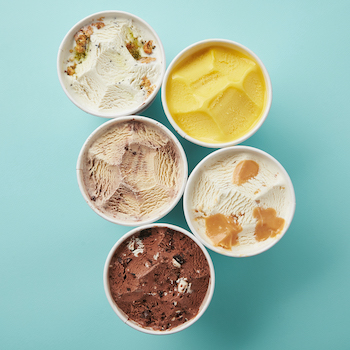 To start the year on a sweet note, Salt & Straw, the beloved Portland-based ice cream company, is finally opening the highly-anticipated first East Coast scoop shops in early 2021. The small-batch ice cream brand will open shops in Wynwood and Coconut Grove serving up their curiously delicious flavors as well as some Miami-inspired creations with local community partners. Wynwood (240 NW 25th St. Suite M) will open first in January 2021 with Coconut Grove (3015 Grand Ave #145) opening shortly after in February 2021.
Taking inspiration from Miami, Salt & Straw's Co-founder and Head Ice Cream Maker, Tyler Malek, will create a locally sourced menu that reflects the flavors of Miami by using local ingredients. The scoop shops will feature Salt & Straw's all-time, cult classics and seasonal ice creams, with new flavors rotating monthly, that tell the story of Miami chefs and artisans.
Downtown Miami Gets a New Diner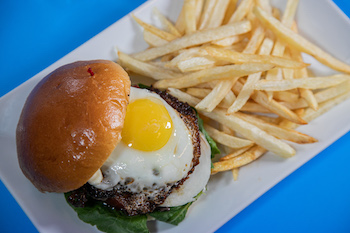 The team behind Meraki Greek Bistro has opened their second restaurant in Downtown Miami: Miami Diner, a modern interpretation of the classic American diner serving an extensive menu of comfort dishes with an emphasis on 'made-from-scratch' meals and quality ingredients.
From the retro Americana design heavily influenced by the vibrant city of Miami and one of the few restaurants in Miami to be open 24 hours on the weekend, Miami Diner will encompass everything that an old-school diner has to offer and aims to bring reasonably priced comfort food with consistent service in a retro setting.
The classic American diner is traditionally known as a melting pot of people and is reflected in the menu filled with homey comfort food – with a Miami twist. When you're in the mood for ease and comfort, Miami Diner will offer a wide range of mostly classic American dishes separated
into a number of categories including: a selection of Eggs Benedict Platters; Classic Omelets; Miami Diner Originals such as the Miami Waffle Omelet with mushrooms, carrots and tomatoes cooked into the shape of a waffle and Huevos 305 featuring avocado topped with grilled shrimp and fried egg; and Breakfast Sides including the daily Potato Souffle.
The Milkshake Menu features a selection of classic and premium milkshakes like the Munchies Milkshake, CBD oil-infused with mint and chocolate chip ice cream topped with whipped cream, chocolate chips, and fudgy brownie or mint chocolate Kit Kat bar and the Guayaba y Queso Crema Milkshake with guava and cream cheese ice cream topped with whipped cream and mango guava cheesecake. Classic soda floats are also available.
Sing Along to The Beatles at Fairchild
On Friday, January 15 from 7:30-10pm, Fairchild Tropical Botanic Garden will be starting the new year with a Beatles Sing-along under the stars with local live favorites and music aficionados The Super Fuzz with Vic Kingsley as they cover the enchanting, magical, and beloved songs of the Beatles. Guests are welcome to enjoy a nighttime stroll through the Garden from 7:30-8:30pm before The Super Fuzz and Vic Kingsley take the stage at 8:30pm. Bring a blanket or your favorite chairs, stop by Glasshouse Cafe for your cocktail, wine & food needs, and prepare for a rock and roll sing-along under the stars.
Admission for Members is $40pp, and $55 for Non Members. Tickets can be purchased HERE.
My Ceviche Debuts Filet Mignon
My Ceviche is bulking up for the new year. Their South Miami, South Beach and Brickell destinations have recently added a Prime Grade Filet Mignon to the menu with plentiful options crafted by Executive Chef Henry Hane.
Inspired by Peruvian flavors, the steak is marinated in a top-secret seasoning and then seared to a delightful golden brown. This is a FIRST for My Ceviche as the seafood shack has never added Filet Mignon to the menu. Chef Henry also points out the cut of meat is top quality and leaner — making it so much more Miami friendly
The new additions are the following (all served with lime-spiced popcorn or corn tortilla chips):
– Steak Burrito
– Steak Burrito Bowl
– Steak Tacos
Café Americano Comes to Ocean Drive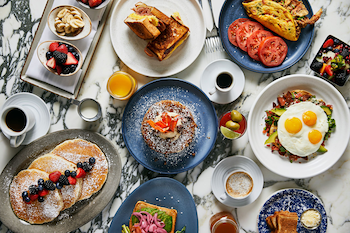 Café Americano, a 24-hour all-day diner with craft cocktails that's made its way to Miami, with an invitation for you both to dine with us or enjoy take out should that be preferred.
The popular Las Vegas breakfast destination, has opened its first East Coast location on Miami's bustling Ocean Drive inside the Hotel Victor with a second location to open mid-January on Collins Avenue in the Redbury Hotel on South Beach. An exciting new concept in Miami Beach, Café Americano is an all-day diner, open 24 hours, seven days a week (*currently closing daily at midnight in compliance with COVID curfews), with an extensive breakfast menu, elaborate cocktail program and late-night menu that will satisfy any craving.
The restaurant serves up American breakfast classics and comfort food with a Latin twist for a hearty breakfast, relaxing lunch and indulgent dinner daily. Guests can savor expertly crafted cocktails at the bar and inside the comfortable dining room, or enjoy their meal al fresco on the expansive outdoor oceanfront patio. The perfect spot for either a late-night bite or a boozy breakfast, one-of-a-kind Instragrammable dishes range from the Carrot Cake French Toast that's almost too sweet to eat, to The Tower piled high with spice brined chicken wings, smoked baby back ribs, BBQ shrimp, french fries and onion rings, to the Ropa Vieja Nachos featuring slow raised and hand-pulled brisket.
Opening Specials for Bulla at The Falls
South Florida dining destination, Bulla Gastrobar at The Falls is celebrating their new location with a week of specials and promotions. Beginning Tuesday, January 12th through Tuesday, January 19th, guests can expect the following specials:
– $5 sangrias all day (red, white, or beer sangrias)
– Paella on the Patio during Happy Hour (Monday – Sunday, 3-6:30 PM)
– Extended happy hour until CLOSING
– Share your business card for a chance to win Bulla catering for 10 in our raffle