February 19, 2021
Each Friday, we compile South Florida food-related news and events that we couldn't fit on the site earlier in the week, as well as other local news that piques our interest. Want to be included in our next roundup? Shoot us an email at bark@miamifoodpug.com.

Diya Sunset Harbour Opens Lunch
Michael Schwartz Debuts Burger Concept
Toro Toro Relaunches Brunch
New Ice Cream at Ritz-Carlton, South Beach
EST. 33 Starts Happy Hour and Lunch
New Programming at Lost Boy
Prix-Fixe Lunch Menu at Jaya
North Italia to Open at Dadeland Mall
Coming Soon: Pilo's Tequila Garden
PINCHO Launches 'Feel Good Plates'
Diya Sunset Harbour Launches Lunch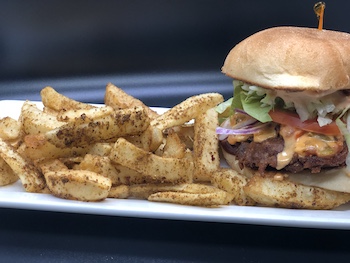 Diya Sunset Harbour, the traditionally modern vegetarian Indian restaurant, is the perfect destination for those looking to eat healthier without giving up a great dining experience.
Family-owned and operated, the Indian eatery's handcrafted menu boasts dishes rich in immune-boosting antioxidants, prebiotics and anti-inflammatory ingredients prepared by Chef Vidya Maharaj, who is an epidemiologist by day and Executive Chef by night.
Now serving lunch daily at 12PM, Diya remains open through dinner. Guests can enjoy signature dishes including Vegetable Samosas ($12), a crispy pastry stuffed with potato and vegetable; and seven varieties of Dosas ($15-18), a savory rice crepe served with sambaar dhaal and coconut chutney that can be customized.
Other options include the Eggplant Burger ($18), crispy eggplant with house-made cheese and BBQ sauce and served with masala spiced fries; as well as the popular Naan Mi sandwich now served in a bowl as the Bahn Mi Indo-Bowl ($16), house-made pickles and garlic-ginger chili sauce with your choice of base and protein.
Michael Schwartz Debuts Burger Concept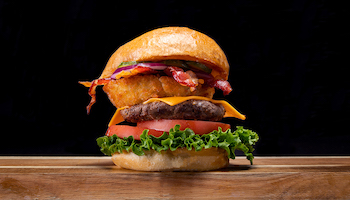 Chef, author and restaurateur, Michael Schwartz, just launched his digital-only burger concept "Genuine Burger" powered by REEF NBRHD Kitchens.
Inspired by his fan-favorite bistro burgers, Genuine Burger's is dedicated to the American staple including the Secret Burger, BBQ Brisket Burger and Pork Belly Genuine Burger.
To celebrate Genuine Burger's delivery debut, foodies can win a free Secret Burger. Would you be interested in covering the announcement with a call to action for the giveaway?
Here's how to redeem:
– Follow @MichaelGenuineBurger on Instagram.
– On Tuesday, February 23 Genuine Burger will post a secret password.
– The first 50 people who share the secret password at REEF's NBRHD Kitchen location at Amara Paraiso will win the free burger.
– Redemption is available between noon and 2:00PM on Tuesday, February 23.
Toro Toro Relaunches Brunch
Beginning Sunday, February 21, Toro Toro, chef/restaurateur Richard Sandoval's Pan-Latin steakhouse, will re-launch its decadent unlimited Pan-Latin Sunday Brunch. The elevated culinary experience, curated by Executive Chef Jean Delgado, will highlight the flavorful cuisine and techniques from the Americas that Toro Toro is highly coveted for.
Embracing diverse flavors, Sunday Brunch will be priced at $59 per person and served by the restaurant's personnel at action stations where guests can indulge in a variety of offerings. The Salad Station will include Baby Beets mixed with butternut squash and candy pecans; Farro with golden raisins, dried cranberries, goat cheese, arugula and ginger vinaigrette; Heirloom Tomato and Avocado with watermelon, mozzarella and pistachio vinaigrette; and Green Goddess Wedge with smoked bacon, avocado and poblano ranch dressing.
Guests will surely enjoy a classic Omelet Station, chef's choice Carving Station; Hot Action Station featuring achiote chicken, grouper, chorizo and Spanish rice; and a Seafood Station offering fresh shrimp cocktail and delectable sushi and ceviche displays. Accompanying sides on offer include rosemary roasted potatoes and charred broccoli topped with smoked cheddar.
The decadent experience finishes with Bananas Foster and Latin-inspired cakes and sweets for dessert. For an additional $99, guests can order the iconic Tomahawk Steak, served with fried eggs, truffle chimichurri and roasted potatoes. Bottomless Mimosas will also be on offer for $10 per person. Sunday Brunch will be available beginning Sunday, February 21 from 12PM to 4PM.
New Ice Cream at Ritz-Carlton, South Beach
Looking for a twist to your favorite ice cream flavor? If so, Ritz-Cartlon, South Beach has partnered up with liquor – infused ice cream company Aubi & Ramsa and have created a new, and unique, flavor!
This new custom ice cream flavor is Creme Brûlée with chocolate wafer pieces and is made with Ritz-Carlton South Beach's own South Beach Havana Club Rum blend.
Ritz-Carlton, South Beach's new signature ice cream will be available at Lapidus bar on select dates from 4:00 to 6:00pm.
EST. 33 Starts Happy Hour and Lunch Service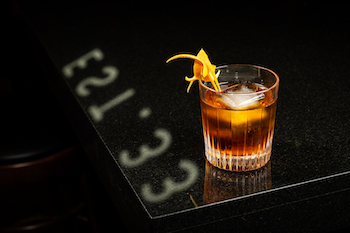 EST. 33 is now open for lunch every day! On weekdays from 11:30 a.m. to 4 p.m., guests can also enjoy an executive lunch preset menu for $29.
If ordering the prix-fixe menu, guests can choose between appetizers including the Crispy Pork Crackling, Thai Fish Cake, Grilled Eggplant Saladand Papaya Salad (add pork belly for $4 or baby dried shrimp $3); entrees such as Vegetable Green Curry, Chicken Pad Thai, Grilled Salmon and Skirt Steak; and sweets like the Cheesecake Mousse and Assorted Ice Creams & Sorbet (Thai Tea, Pandan Coconut, Taro and Pineapple Thai Basil Sorbet).
Guests can also imbibe during the week at EST. 33's new happy hour, Monday through Friday from 3PM to 7PM, and enjoy $5 house craft brews including the 33 Pale Ale, Legend Lager and Aromatic Snowy; $10 signature cocktails like the Slingshot, 33 Golden Rushes and Shisho Lit; $8 house spirits and $6 wines by the glass.
Menu favorites are also available at happy hour prices including the Spiced Crispy Wings ($10), Mushroom Spring Rolls ($7), Beef Skewers ($9) and Chicken Thigh Satay ($9).
New Programming at Lost Boy
Since opening in 2018, Lost Boy Dry Goods has established itself as a go-to neighborhood spot known for its classic cocktails (served straightforward, no-nonsense) and unbeatable half-off happy hour. After months of not offering the weekday deal, the Downtown bar is finally bringing it back with some exciting new additions.
As of Thursday, February 18, Lost Boy has resumed its Happy Hour program available Monday through Friday from 4 PM until 7 PM with half-off pricing on all cocktails, beer, wine, and well spirits. Favorites such as the Gin + Tonic, Spicy Siesta, CBD Espresso Martini, and Penicillin cocktails remain on the menu and are priced between $7 to $8; while wine and beer options are just $4 to $5 by the glass.
To keep the Happy Hour party going, Lost Boy will debut a new cocktail menu on Thursday, February 25, with ten new creations that will also be part of the Happy Hour program. New additions include Lost Boy Sangria with Rose, Brandy, St. Louise, Strawberry, Vermouth, banana, lemon, and Orange; Fortaleza Punch with Novo Fogo Cachaca, St. James Rum, Honey-Orgeat, lime and grapefruit bitters; and Blueberry Cobbler with Plantation Original Dark Rum, Alvear Fino Sherry, acid spiked blueberry syrup, and soda water.
Prix-Fixe Lunch Menu at Jaya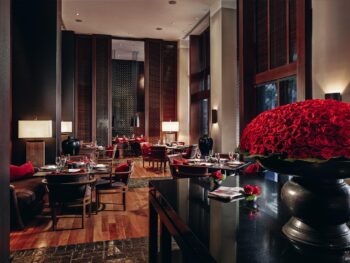 Jaya, the gorgeous indoor/outdoor Pan-Asian dining destination at The Setai Miami Beach welcomes diners to experience Executive Chef Vijayudu Veena's acclaimed cuisine with a specially-priced prix-fixe lunch menu. Available Monday through Friday from noon to 4PM, the menu offers something for everyone and can be enjoyed in the serene dining room or al fresco in the breezy laidback Courtyard, which was renovated recently to add a retractable rooftop and a cooled air misting system.
Priced at $29 per person, exclusive of tax and service charge, the menu offers many of Chef Vijay's Asian-inspired signature dishes as well as some Western selections; among the options are tuna tacos, chicken panang. Shrimp har gau and truffle dumplings. The Setai Miami, Beach adheres to COVID-19 protocols throughout the resort, ensuring its guests' comfort and safety are paramount.
North Italia to Open at Dadeland Mall
North Italia, the modern Italian concept known for its handcrafted cuisine and cocktails, will officially open its second Florida location in Miami this spring. This newest property will debut at The Dadeland Mall, Miami's original and iconic shopping center, with a grand opening on March 31.
The Dadeland Mall location—which will feature lunch, happy hour, dinner and brunch – represents North Italia's 25th location in the U.S. Upon opening, North Italia Miami-Dadeland will also offer takeout and delivery via North Italia's online ordering platform and national delivery partner DoorDash for guests who would prefer to enjoy the North Italia experience from the comfort of their own home.
Beginning March 1, prospective North Italia employees can showcase their passion for food during an in-venue job fair. Whether an aspiring restaurateur or seasoned professional looking for a change, North Italia is proud to help new talent craft their ideal culinary career. From the front to the back of the house, each North team member will play a critical role in delivering a memorable, handmade experience.
Coming Soon: Pilo's Tequila Garden
Located in the heart of Miami's artistic Wynwood neighborhood, Pilo's Tequila Garden by restaurateur Derek Gonzalez is the newest location for authentic Mexican food, street tacos, late-night bites, interactive and visually stunning art pieces and an inclusive environment for the entire community to enjoy. Set to open on Friday, February 26, the 5,500-square-foot indoor/outdoor restaurant will embody the cultural essence of Mexico and will feature a large outdoor Tequila Garden that is set to become Miami's ultimate gathering place.
Upon entering Pilo's Tequila Garden, guests will be greeted with sky-high ceilings and a massive chandelier art installation, handmade with 1,200 pieces of dyed rope and weighing 2,000 pounds. The indoor altar-style bar will feature hand-selected Mexican sculptures and a gallery of paintings on display by local and international artists Giuseppe Ferlito, Jordi Molla, Domingo Zapata, Vic Garcia and Mariela Nunez that are available for purchase. A donation of all art sales will benefit Gigi's Playhouse.
As the focal point of the Wynwood restaurant, the Tequila Garden will transform into a welcoming nightlife environment with frequent special events and top-name artists hosting intimate live and DJ performances. The outdoor space will showcase two full-service bars, a retractable roof, VIP booths and stadium seating and a state-of-the-art DJ booth perched inside Wynwood's only treehouse.
Resident DJ's will play day and night, spinning Latin beats, reggaeton, and today's top hits, creating an energetic and fun atmosphere. Vibrant and colorful hand painted murals from artists Senkoe and Vic Garcia cover the walls showcasing unity and inclusion while transporting guests to the streets of Mexico City. Late-night bites and street tacos will be available daily and served on the front patio.The expansive drink menu will feature top-quality tequilas and mezcals in addition to bottle service and creative craft cocktails.
Pilo's Tequila Garden will be open Monday-Sunday from 5 p.m. to Midnight. It's located at 158 NW 24th Street, Miami, FL 33127.
PINCHO Launching 'Feel Good Plates'
Admired for consistently introducing innovative offerings, PINCHO will unveil four new entrées to satisfy guests' seeking lighter, healthier options. Feel Good Plates, curated by CEO and Co-Founder Otto Othman and Director of Culinary Adrian Sanchez, were designed with care to offer healthier, yet flavorful Keto, high-protein and vegetarian options.
The specialty new entrées offer something for everyone including the Everyday Plate – Vaca Frita, salad with lemon vinaigrette, sweet potato fries, pita and cilantro sauce ($11.99); Keto Plate – chicken kebab, salad with lemon vinaigrette, fried cheese and cilantro sauce ($9.49); High-Protein Plate – steak and chicken kebabs, brown rice, black beans, salad with lemon vinaigrette, pita and cilantro sauce ($15.98); and the Vegetarian Plate – roasted vegetables, brown rice, black beans, fried cheese, pita and cilantro sauce ($9.49).
PINCHO Plates, fan-favorite customizable entrees that allow guests to build their own plate by choosing a protein, two sides and a sauce are also available.