May 28, 2021
Each Friday, we compile South Florida food-related news and events that we couldn't fit on the site earlier in the week, as well as other local news that piques our interest. Want to be included in our next roundup? Shoot us an email at bark@miamifoodpug.com
CH'I to Open June 18
New Brunch Menu at Strawberry Moon
Jeepney Launches Brunch
PINCHO Debuts Tremendo Burger
Upcoming Events at Cervecería La Tropica
New Vendor at The Lincoln Eatery
CH'I to Open June 18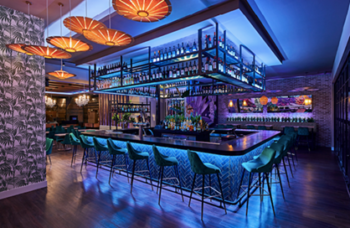 South Florida-based restaurant groups, Grove Bay Hospitality Group and Breakwater Hospitality Group are thrilled to announce the opening of their premiere collaborative concept, CH'I located in Miami's Brickell City Centre. The multi-faceted entertainment venue fuses several immersive concepts – a Garden; Mercado; Lounge; and Main Dining Room – into one dynamic and incomparable experience.
Beginning Thursday, June 3rd, patrons can preview the Garden and Mercado, with the entire space opening to the public on Friday, June 18. Advance reservations are now available online via Open Table.
In CH'I's Garden, guests can take advantage of Miami's gorgeous tropical weather in the verdant open-air terrace. The full-service area features an island bar with plenty of outdoor seating and cozy cabanas centered around a large-scale dynamic light installation intertwined with lush greenery.
Guests can order from the menu available from the adjacent Mercado, like dim sum and other casual bites. Energetic sounds from the DJ in the evenings and on weekends will set the mood and will make this space even more alluring for drinks and bites al fresco.
Guests access the main space through the Mercado, which is modeled after an Asian-themed market featuring casual menu offerings like Soups, Salads, Bao Buns, Rotisserie and Wok items available via grab-and-go or counter service.
Upon entering, guests will feel transported to a secret market in New York's Chinatown with bright neon signs mixed with retro design, dimmed lighting and a floor-to-ceiling display of antique objects and curious knick-knacks.
CH'I's Main Dining Room menu further exemplifies the Chino-Latino fusion with an exceptional menu by Executive Chef Rafael Perez Cambana, who was inspired by traditional and contemporary Chinese and Latin cuisine.
Formerly in the kitchen of such notable concepts as GKB in Wynwood, the Setai in South Beach, and the Mandarin Oriental Miami, the Peruvian-born chef looks to bring his distinguished gastronomic experience to this innovative concept. The menu, like the Mercado, features a variety of Soups, Salads, Dim Sum, and Small Plates, as well as more substantial Rotisserie; Wok items; and Signature Dishes.
Here, Dim Sum options includes savory Shrimp Enchilados Dumplings filled with tiger shrimp, tomatoes, red bell peppers, and Spanish onions, served with huancaina sauce. Ropa Vieja Spring Rolls are a must-have from the Small Plates, with ropa vieja style braised Wagyu short ribs and served with cilantro mayo.
Whereas more notable Signature Dishes include Peking Roasted Duck Tacos with whole Peking duck, flour tortillas, scallions, pickled vegetables, avocado, kimchi cream, and soy wasabi mayo; and a Porter House – 32-ounce fire-roasted porter house steak made with black pepper soy sauce, smoked chili sauce, and lemongrass ginger chimichurri.
New Brunch Menu at Strawberry Moon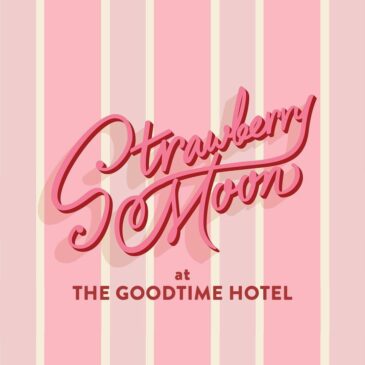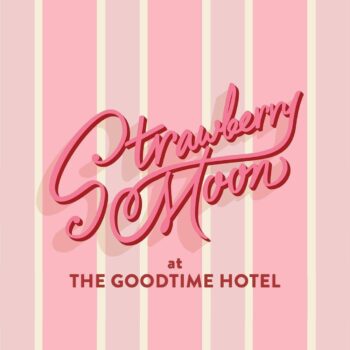 The centerpiece of Miami's hottest new hotel, Strawberry Moon, has officially launched its brunch, where guests can discover traditional flavors from the Mediterranean, in the center of South Beach, available from 11am to 4pm on Saturday and Sunday.
Known for bright colors in both its dishes and its decor, Strawberry Moon's eye-catching Moroccan Shakshuka is as colorful as it is aromatic. Prepared with spicy tomato, kalamata olives and poached eggs still simmering, the shakshuka is a comforting and flavorful dish that transports guests right to the Mediterranean.
The menu features other traditional dishes including the Falafel Benedict, made with tabbouleh, pickled fresno and an airy tahini hollandaise. With a name like Strawberry Moon, there's no falling short on sweet dishes. Guests can enjoy the decadent Chocolate Babka French Toast, dressed in berries, chantilly cream and warm maple syrup.
Jeepney Launches Brunch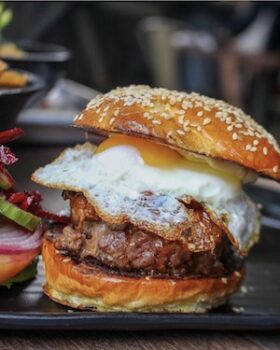 Miami's newest Filipino gastrobar Jeepney at 1-800-Lucky is now serving brunch. Every Saturday and Sunday (12-4 PM), visitors can enjoy new dishes along with some classics by James Beard Nominee Nicole Ponseca. The Asian inspired food hall is also offering buckets featuring cans of craft sake, Night Swim by Tozai (5 cans – $50).
Brunch highlights include Ube Short-Stack Pancakes with macapuno butter ($9), Breakfast Sando made with Filipino pork sausage, eggs and fried cheese ($9), Horchata Bibingka ($7) and Jeepney's infamous Chori Burger topped with banana ketchup and a sunnyside egg ($15).
Every Saturday, weekend warriors are encouraged to experience the venue's newest party, Dulce with DJ Bonnie Beats and Negra Fabulosa. From 3-10 PM, catch the end of brunch and listen to tropical vibes by DJ Happy Colors and Craze.
PINCHO Debuts Tremendo Burger
Hot off the heels of the its recent throwdown at the Heineken Burger Bash, part of the Food Network & Cooking Channel South Beach Wine & Food Festival presented by Capital One (SOBEWFF®), PINCHO, winner of the 2015 and 2019 "People's Choice" Award, is launching the Tremendo Burger. The out-of-the-box creation by Director of Culinary Adrian Sanchez, is the burger the beloved brand competed with this year at SOBEWFF®. Now, locals can get a taste of the signature event at PINCHO starting Tuesday, June 1 when the burger becomes available at eight locations in Miami Dade and Broward. It will be available throughout the entire month of June.
As tremendously delicious as its name, the Tremendo Burger, priced at $10, is served on a buttery, locally baked brioche bun and features a 100% fresh beef patty topped with the concept's famous fried queso blanco, potato sticks, secret Funky sauce and homemade spicy guava bacon jam, a new topping that was specifically created for the competition.
Upcoming Events at Cervecería La Tropical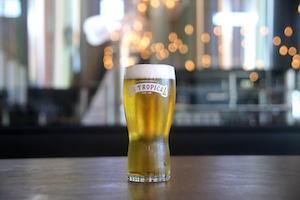 Cuba's oldest brewery is now one of Miami's youngest! The recently opened Cervecería La Tropical is ramping up production of new beers and will be debuting the MENTIROSA IPL on Thursday, June 3. MENTIROSA (5.7% ABV) is an India Pale Lager with a tropical IPA flair. It has notes of guava with a clean crisp finish. On June 3, La Tropical will be hosting three brewery tours, which will end with a complimentary pint of MENTIROSA beer.
To participate in the tours, the brewery simply asks for a donation toward Fairchild Tropical Garden's Million Orchid Project, La Tropical's main community initiative, which supports re-establishing native orchids that were once plentiful throughout South Florida. A minimum donation of $5 per person is encouraged and 100% of the contribution will go to Fairchild Tropical Garden. Tour attendees must be 21+ and present a valid photo ID. Closed toed shoes are required for entry to the brewery.
New Vendor at The Lincoln Eatery
The Lincoln Eatery, Miami Beach's first modern food hall, announces the grand opening of Café des Fleurs on Friday, May 14th. Drawing on inspiration from European cafes and flower shops, Café des Fleurs is a boutique bakery designed to bring the delectable taste, quality and luxury synonymous of French bakeries to sunny South Florida.
At Café des Fleurs, bakers start work before the sun rises each day to ensure that every batch of warm, buttery and flaky croissants, hearty baguettes, macaroons and sweet miniature desserts is deliciously fresh. Owners Nahomie Jean Louis uses French suppliers to source the freshest and most authentic ingredients such as French olive oil, jams and Herbes de Provence, and use old-fashioned techniques to ensure the highest quality product.
Café des Fleurs delicious pastry selection includes, Croissant ($3.99), Pain au Chocolat ($3.99), Almond Croissants ($3.99), Palm Ears ($2.99), and Parisian Pastries ($2.99) filled with either apple, blueberry or strawberry. On the savory side, customers can delight in Café des Fleurs signature Butter Spinach Feta Bistro ($5.99), alongside other classics such as Quiche a Lorraine ($4), Smoked Salmon Sandwich ($9.99), served on half of a fresh baguette, Brie Cheese Sandwich ($9.99), served on half of a fresh baguette, and Crepe ($9.99), with salmon, cream cheese, and capers.
Beautifully crafted desserts include, Mille Feuille ($5), Eclair ($5), Fruit Tart ($5), Creme Brulee ($5), Macaron ($2), and Crepe ($9.99), paired with nutella and fresh berries. In addition to the vast selection of pastries and desserts, patrons can enjoy Baguettes ($2.99) on the go, French Loaf ($6.99), gourmet French Vinaigrette, French Olive Oil, Bonne Maman Jam, and Herbes de Provence, all displayed on a flower adorned shelf.
Guests can enjoy a sweet treat any day of the week thanks to weekly specials including: a free macaroon with purchase of $10 or more every Monday; BOGO on French baguettes every Wednesday; two-for-one Challah every Thursday and Friday and brunch box specials on the weekend. In addition, Café des Fleurs offers a $14.99 lunch special Monday through Friday.
In addition to the sweet weekly specials, Café des Fleurs has a monthly membership which includes a complimentary breakfast or brunch box, choice between two baguettes or two pastries monthly, 15% all products, exclusive monthly food tasting events, and an annual birthday cake of one's choice.