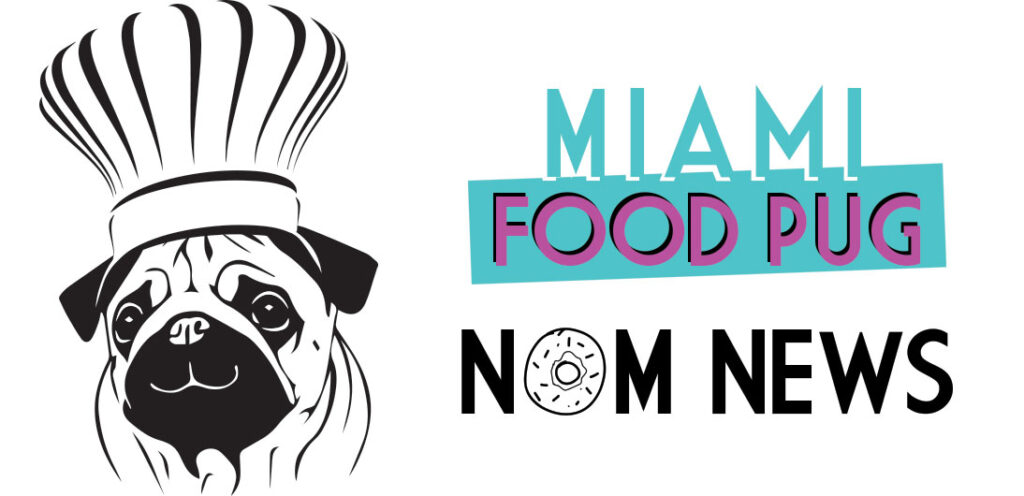 2023 is fast approaching, and we're taking a break these last few weeks of 2022. As a result, this will be the last Nom News of the year. We'll be back with a new edition on January 6. Want to be included in our next roundup? Shoot us an email at bark@miamifoodpug.com.
Late Night Wine & Dine at Fiola Miami
Klaw Launches New Brunch
New Cocktail Menu at Hutong
Verde Debuts Winter Menu
Late Night Wine & Dine at Fiola Miami
Join contemporary Italian Coral Gables restaurant Fiola Miami this weekend for the launch of Viva Il Vino – Late Night Wine & Dine, now available every Thursday, Friday and Saturday. Priced at $85 per person, Fiola Miami's Late Night Wine & Dine includes a Michelin-caliber three-course menu with unlimited tastings of sparkling, red and white wine from the eatery's world-class Sommelier Selection. Fiola Miami is a fine dining restaurant and the third location of the brand ideated by Chef-Owner Fabio Trabocchi, who is celebrated as one of the world's leading restaurateurs.
Klaw Launches New Brunch
Newly launched on the rooftop bar last month, Klaw's brunch menu boasts a stunning rotating preset menu featuring 7-9 dishes with guest's choice of a main entrée and a handful of a la carte add on options, starting at $85++pp. Mouthwatering dishes include Brown Butter Waffles, served with fried prawn, kurobota bacon, sunny eggs, and warm maple butter, King Crab Toast, selection of premium beef cuts, and of course Norwegian King Crab to name a few.
Brunch is available from 11am to 3pm every Sunday on the rooftop bar. The rooftop menu will be available following brunch from 3:30pm until closing.
New Cocktail Menu at Hutong
Sip on classic cocktails with a twist at Hutong Miami. Guests can choose from a selection of unique cocktails including, Zen Garden (Min River baijiu, ginger lemongrass, green tea, lemon syrup, cucumber and citrus), Basil Shizo (Chopin rye vodka, elderflower liquor, lemon juice and basil shizo cordial), Emperor Qin (400 Conejos Mezcal, pomegranate, citrus, lavender and egg whites) and more! All made with fresh, quality ingredients, Hutong prides itself on offering a variety of cocktails for every guest to allow for a one-of-a-kind dining experience.
Verde Debuts Winter Menu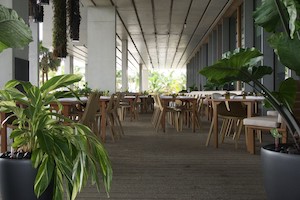 Downtown Miami's popular waterfront restaurant and bar Verde at Pérez Art Museum Miami (PAMM) launches a new winter menu that includes brand-new dishes (including five plates inspired by the museum's current art exhibition Leandro Erlich: Liminal), plus some reimagined recipes of old favorites. The waterfront restaurant also unveils a refreshed, new look following a series of enhancements to its indoor and outdoor spaces, including the addition of lush greenery and rattan lighting fixtures that further highlight the surrounding natural beauty of Biscayne Bay.
Helmed by the culinary experts behind Constellation Culinary Group, the new winter menu showcases seasonal ingredients, reimagined land and sea plates, fresh produce sourced locally from French Farms, homemade, wood-fired pizzas and tempting desserts alongside a selection of handcrafted cocktails.
Verde also curated five unique plates to honor PAMM's Leandro Erlich: Liminal exhibit, which features a collection of 16 interactive pieces and site-specific installations of optical illusions that alter visitors' basic understanding of the material world. The Argentine artist's installations can be found within the museum and on Verde's outdoor patio to be admired while dining. Inspired by Erlich's Swimming Pool installation, Verde introduced its own version of Swimming Pool ($14), featuring a green mango, aji amarillo and chilled shrimp ceviche artfully presented in a sculptural dish with a pool of crystallized sugar where floating avocado dollops mingle with edible flowers.
Other art-inspired dishes include Locro Argentino ($12), a traditional Argentine stew of pumpkin, savory butter beans, corn and pork; warm Beef Empanadas ($12), served with an Argentine chimichurri sauce for dipping; and Fugazza Argentina Pizza ($16), a one-of-a-kind pizza where a cheesy mixture of Parmesan and fontina Mornay is stuffed between two layers of dough and topped with caramelized onions and oregano. For dessert, a creamy Dulce de Leche Ice Cream ($12) is presented alongside warm, house-made alfajores, a Latin American delicacy stuffed with dulce de leche.
In addition, Verde adds new recipes to its daily menu, including appetizers like the Tuna Carpaccio ($18), thinly sliced tuna with a tonnato sauce topped with radish and chives with a lemon juice finish; roasted Maitake Mushrooms ($18) cooked in a flavorful garlic thyme Tsuyu broth; hasselback-style Warm Butternut Squash ($15), served with ginger purée and crunchy homemade granola for texture and topped with pumpkin oil and micro-radish; and juicy heirloom Tomatoes ($15), accompanied by Beldi olives, ancient grains and a mint tahini dressing. The menu also debuts a Baby Lettuce & Endive Salad ($17), tossed with a truffle crème, crispy mushrooms, crunchy pistachios, Gorgonzola dolce and pickled shallot.
A new large plate, the Roasted Salmon ($32), was introduced to the menu. The tender filet is served with autumn lentils, a crispy caper and shallot crumble drizzled with date glaze, and a side of citrusy preserved lemon herb salad. For the pizza enthusiast, two new pies debuted, including Pepperoni ($16), sprinkled with fontina cheese, oregano and Calabrian chili honey with a tomato sugo base, and Carbonara ($17), topped with prosciutto and sunny-side egg with garlic Mornay sauce, fontina cheese and chives. Guests with a sweet tooth can indulge in the latest dessert, the Chocolate & Star Anise Cremeux ($12), a light pastry presented with a cinnamon crème fraîche and caramelized sesame.
Verde's extensive cocktail menu features new creations, including the Mezcal Cooler ($17), an invigorating mix of El Recuerdo Mezcal, guava syrup, orange juice, bitters, agave and mint; Peachy Summer ($17), with cava, Grey Goose Essences White Peach & Rosemary vodka and St-Germain Elderflower liqueur topped with club soda; or Espresso Martini ($17), with Grey Goose vodka, Kahlúa coffee liqueur and a hot shot of espresso.
Reimagined dishes include the Seared Chicken ($28), a golden-brown chicken breast plated with warm blistered heirloom tomatoes, black truffle purée and basil oil, and Verde's famous dessert, the fluffy Cane Sugar Donuts ($12), served with a thick, rich caramelized cajeta sauce or Cuban coffee crème for dipping.
Verde's intimate indoor and outdoor seating areas have been enriched with various types of flora to create additional texture and warmth. The outdoor patio area was expanded to create a lounge space enveloped by custom planters where guests can enjoy unobstructed views of Biscayne Bay as they await their table before or after a stroll through the cultural institution. Verde also unveiled a coffee lounge for café customers looking for an afternoon pick-me-up.
While dining alfresco, guests can bask in the breezy South Florida weather and gaze at the panoramic views of Biscayne Bay as they savor delectable plates. The expansive patio leads out onto the museum's sculpture garden and the beautiful Maurice A. Ferré Park. The scenic outdoor experience showcases magnificent views of Downtown Miami and provides diners the chance to embrace sunny South Florida weather and immerse themselves in the city's cultural offerings.