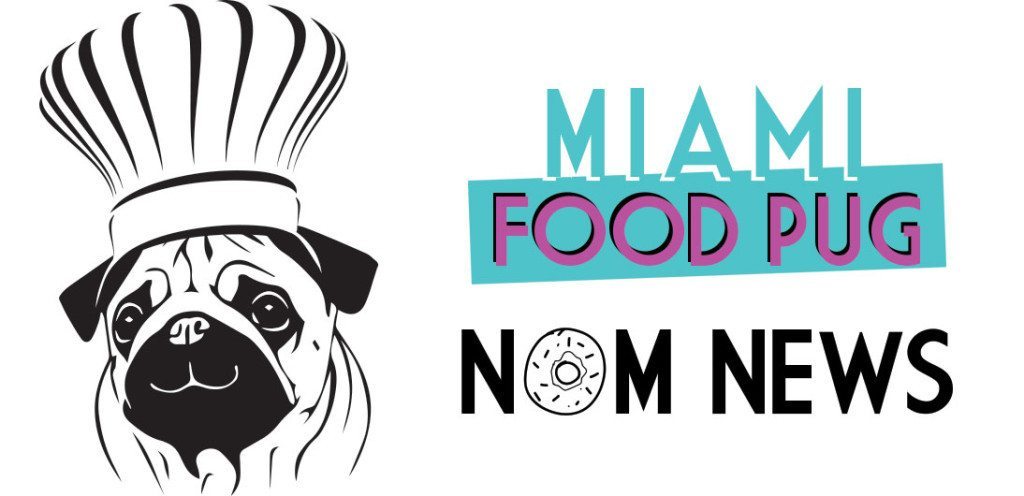 March 24, 2023
Each Friday, we compile South Florida food-related news and events that we couldn't fit on the site earlier in the week, as well as other local news that piques our interest. Want to be included in our next roundup? Shoot us an email at bark@miamifoodpug.com.
Sustainable Supper Club Make a Return
Viva Abejas at Toro Toro
Vinya Table Launches All-Day Menu
Tanuki Hosts the Art of Cutting Tuna
Sustainable Supper Club Makes a Return

In celebration of Earth Month, Superblue Miami, Sustainable Supperclub and James Beard award-winning Chef Allen Susser have joined forces to bring Miami locals and visitors an unforgettable evening of music, art, and sustainable seafood tapas during an after-hours night at Superblue, on Friday, April 14, 2023 from 7-10 p.m.
Returning for the first time in almost two years, Sustainable Supperclub hosts pop-up, immersive events focused on food waste awareness, highlighting how much food is needlessly wasted, while at the same time supporting organizations whose goals are in line with its mission.
The event will feature sustainable seafood tapas created by Chef Allen paired with sustainable Prosecco by Valdo Wines, cocktails provided by Atian Rose Gin and Axian and water by Topo Chico. Guests will be treated to a live performance by New World Symphony harp fellow, Phoebe Powell, under Pulse Topology, a responsive installation featuring 3,000 lightbulbs by artist Rafael Lozano-Hemmer.
Guests will also receive a copy of Chef Allen's book Green Fig and Lionfish, and enjoy exclusive, after-hours access to the exhibitions, where they will have the opportunity to enjoy installations by Es Devlin, James Turrell and teamLab. Menu highlights include: Tuna Poke; Lionfish Ceviche; Mini Crab Cakes; Smoked Salmon Flatbread with Caviar; Smoked Wahoo Tartine; and Mango & Guava Strudel.
A portion of the proceeds will benefit Slow Fish, a non-profit organization whose goal is to turn away from industrial seafood and toward seafood that is good, clean, and fair for all. Tickets are $125 per person and can be purchased through the booking link HERE.
Viva Abejas at Toro Toro
This spring, internationally renowned chef Richard Sandoval celebrates our connection to the earth with the return of his global culinary campaign that highlights our interdependence on nature. Showcasing the importance of the world's pollinators – bees – on which the global food cycle depends, Sandoval's second annual interactive, multi-sensory plant based culinary experience Viva Abejas (Long Live Bees) will be showcased at his restaurants worldwide, including right here in Miami at Sandoval's Pan-Latin concept Toro Toro at the iconic InterContinental Miami.
Guests will have the opportunity to experience the celebration with several plant-based culinary selections that incorporate edible flowers, bee pollen, honey, avocado and additional bee-centric ingredients. Richard Sandoval Hospitality has partnered with the World Bee Project and Akumal Cultural Foundation and will be donating a portion of proceeds from all Viva Abejas menu items purchased to its philanthropic partners. Guests can also donate directly through www.richardsandoval.com/viva-abejas.
As part of the month-long campaign, Toro Toro will be featuring an exclusive, a la carte menu that includes plant-forward creations such as Charred Avocado Pear Salad with Greek yogurt foam, candied walnuts, bibb lettuce and honey-chipotle vinaigrette ($18); and Enchiladas Doradas featuring Mexican calabacitas stew, honey bell peppers, queso fresco and crema ($32). In addition, Toro Toro will offer a handcrafted Viva Abejas cocktail during the month-long campaign. Priced at $16, the Honey Lavender Margarita is crafted with Blanco tequila, lime, honey, lavender, crème de violet and triple sec.
The Viva Abejas campaign kicks off Tuesday, March 21 and runs through Sunday, April 23, 2023.
Vinya Table Launches All-Day Menu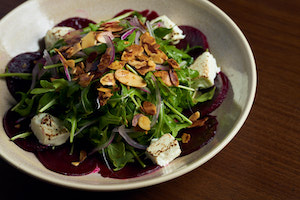 Vinya Table Coral Gables' wildly-popular, critically-acclaimed restaurant, offers guests an easy-to-shop experience as it, also, offers an expertly curated wine and spirits store. Now in place, is a newly launched all-day menu, created and executed by Executive Chef Mariano Arya. Combined with the restaurant's top-notch wine and bar program and its sommelier-approved "Vinya Hit List" retail shop, the new all-day menu further cements the internationally inspired "New American" cuisine as one of the best in town.
Focusing on seasonal specialties, the new all-day menu is offered Tuesday- Sunday, beginning at 11:30 AM. Guests can start off with a selection of more than a dozen appetizers, including: West Coast Oysters with Cucumber Mignonette, Grilled Artichokes with Tzatziki, Patatas Bravas with Caviar, and Bacon Wrapped Dates, or dig into "The Spread," an elevated cheese and charcuterie service which includes: sour cherry spread, Valencia herbed almonds, and rustic bread. For those who wish to "Keep it Light," there's a daily house-made soup and plenty of salads, such as an Heirloom Tomato, Arugula & Beet, and a Caesar with Pork Belly Croutons.
Guests can, also, indulge in fan favorites, such as the freshly-made Spaghetti served cacio e pepe style or with house pomodoro sauce and have the option to add-on freshly shaved truffles. Additional pasta plates include Four Cheese Gnocchi, Pappardelle Vongole, and Black Ink Risotto. Seafood dishes range from Branzino Piccata to Seafood Cazuela, and Blackened Salmon.
And for carnivore lovers, Vinya Table offers a Prime Beef Tenderloin, a 28 oz. Bone-In Cowboy Ribeye, a 48-Hour Short Rib, a classic Chicken Meunière, and Duck Breast Confit. Fret not, the Vinya Burger with aged gouda, bacon, fried egg, caramelized onion, and pipara aioli remains; sweet endings include Carrot Cake Tres Leches, Chocolate Lava Cake with Caramelized Popcorn, Hazelnut Tiramisu, and Crème Brûlée Cheesecake.
After a memorable meal, guests can visit the retail shop, where Vinya Wine newly launched the "Vinya Hist List" which is an ever-changing collection of new favorites, hand-picked by Sommelier/Partner Allegra Angelo. The current selection features whites like Italian Falanghina by Terre Stregate, a classic 1er Cru Chablis by Domaine de Mandelière, and an impressive old-vine Austrian Grüner Veltliner by Wutzl.
The red wine offerings are robust, ranging from a price-friendly magnum of Spanish "Prima" Toro to an exclusive Gevrey-Chambertin by Lou Dumont and even, a Cabernet Franc from Uruguay. "From reconnecting with old favorites to discovering the next breakout star, the Vinya Hit List represents a collection of limited wines that we encourage you to buy, before they go poof!" Angelo notes.
The 3,200-square-foot restaurant features an outdoor terrace, main dining room, bar area, private dining room, and retail space. A modern interior design pays homage to the neutral tones, and lush vegetation of its Coral Gables home, and sets the stage for the star of the show, a stunning glass wine cellar that anchors the main dining room.
In addition, the expansive indoor/outdoor bar creates a community gathering place for locals and tourists to sip and enjoy the sights and sounds of Miracle Mile. The restaurant also offers fully equipped private event spaces and hosts an array of monthly events such as an over-the-top "Feast" food and wine series and "The Vinya Drinking Cru," which is a casual and social wine-tasting meet-up.
Tanuki Hosts The Art of Cutting Tuna
The modern pan-Asian eatery located on Miami Beach is providing guests an unforgettable one-night-only culinary experience to discover the Art of Fresh Tuna Cutting. Join Chef Gabriel from Tanuki's Dubai location as he guides guests through this exciting process to produce a delectable 7-course menu inspired by creativity and passion. Plus, witness a live demonstration of the tuna-cutting process, adding to the unique experience.
Photo by Jennifer Jones-O'Neil