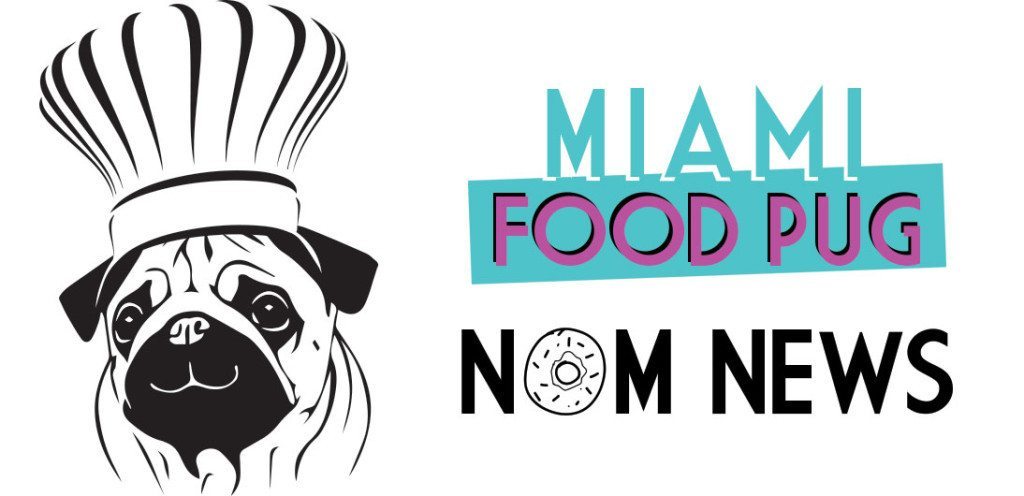 March 3, 2023
Each Friday, we compile South Florida food-related news and events that we couldn't fit on the site earlier in the week, as well as other local news that piques our interest. Want to be included in our next roundup? Shoot us an email at bark@miamifoodpug.com.
Monday Dining at L'Atelier de Joël Robuchon
Villa Azur Celebrates 11 Years
Now Open: Tablé by Bachour
Point Break Opens in Plantation
Monday Dining at L'Atelier de Joël Robuchon
L'Atelier de Joël Robuchon of the Bastion Collection, Florida's only two-Michelin star restaurant, will be open for dinner on Mondays beginning March 6th. Start the week off right and experience some of the best modern French cuisine tucked inside Miami Design District. Savor impressive dishes curated by Joël Robuchon's protégé James Friedberg – prepared right in front of your eyes at L'Atelier's signature counter. Dinner from 6:00pm-9:30pm. Reservations required.
Photo Credit: Katie June Burton / The Bastion Collection
Villa Azur Celebrates 11 Years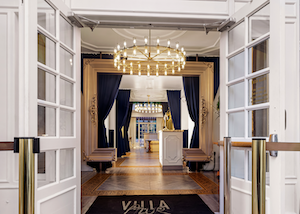 Villa Azur, Miami Beach's chic French-Mediterranean dining and entertainment destination known for its glitz and glamour, is celebrating its 11th anniversary on Friday, March 10, starting at 9 p.m. (doors open at 6:30 p.m.). For over a decade, the epicenter of European elegance has consistently offered guests a luxurious blend of dining, entertainment, music and art in one distinct space.
The 11th-anniversary event will include everything that has made Villa Azur a long-favorited hot spot for locals and visitors alike, including an impressive lineup of entertainment and innovative artistic productions, incredible live music, beats by guest DJ Jack.e and resident DJ Stephan M, lively greeters, immersive dancers, stunning visuals and champagne flowing throughout the night.
Villa Azur's recent renovations, including the courtyard's retractable awning, new interior upholstered banquette seating, lit-up tops of rainbow onyx at the bar counter, blue velvet curtains and champagne moldings, will also be on display. Guests are encouraged to come in their best all-white ensembles.
Dinner reservations are required to enjoy the anniversary festivities and are available starting at 6:30 p.m. The menu will embrace an authentic Mediterranean dining experience by spinning Villa Azur's traditional offerings into something fresh exclusively for the party.
Villa Azur's first location launched in Miami Beach in 2012, bringing the glamorous French Riviera vibe to the Magic City with elegance. The hidden gem, with its lush extravagance, enchanting outdoor courtyard "à la Française" engaging late-night entertainment and celebrity clientele, features an elaborate French-Mediterranean menu and fancy, handcrafted cocktails.
The unique concept has since been exported worldwide, opening in vibrant locales such as Mexico City's Polanco neighborhood; Saint-Tropez, France; Bodrum, Turkey; the W Hotel Victory in Dallas; and Las Vegas.
To reserve a table, please call 305.763.8688 or email reservations@villaazurmiami.com.
Now Open: Tablé by Bachour
After months of anticipation, Tablé by Bachour, the chic and sophisticated new restaurant from pastry impresario cum restaurateur Antonio Bachour has opened its doors in the Miami Design District. It is the chef's most ambitious venture to date, with close to 5,500 square feet of indoor/outdoor cafe, dining and bar space on what can only be described as Miami's Rodeo Drive. The elegant restaurant has the soul of a classic Parisian brasserie but with a modern sheen, including a sleek design that complements its sophisticated culinary offerings.
Upon arrival, guests will find a warm, inviting space as designed for an indulgent night out (pretty much any night in Miami these days), a delicious lunch and respite from the office or a quick bite on the go. A gorgeous cafe encompasses the west side of the former Prada space; a lovely corner spot but one that required a complete build out – no meager feat. In the cafe folks can find delicious, brewed-to-order coffee and espresso, a panoply of baked goods including bread, croissants, pastries, and more, Iberico jamon carved-to-order, and a grab & go market where customers can purchase items ranging from freshly baked breads to Jamon Serrano sliced to order.
The new restaurant signals a departure from Chef's other Florida concepts and an evolution of his talent. Here, Bachour surpasses the bakery/café model with a high-end dining and imbibing establishment perfectly-suited for the District and its upscale shopping, art and restaurant scene.
For a delicious morning bite, breakfast offerings include a croissant sandwich with smoked trout; Berkshire bistro ham benedict and scrambled eggs on Toasted Challah with Bacon Jam and Black Truffle. Lunch standouts include salt cod frites and fried artichokes; beef tartare a la Maison; lobster flatbread with stracciatella and bacon; an array of sandwiches (BBQ pork demi on baguette!), pastas, fresh fish and meat offerings ranging from Ora King salmon and veal schnitzel cordon bleu.
Dinner dazzles with a number of items returning from lunch as well as an array of signature items. Highlights include caviar and chips; torchon de foie gras; L'Escargot Classique; Gulf shrimp panzanella salad with Key West pink shrimp and housemade croutons; all perfectly situated as meal-starters. Mains run the gamut from uni and caviar taglioni, lobster frites and black grouper barigoule to Green Circle whole chicken and Cote de Beouf, both for two. Sides include esquites; pomme puree; eggplant caviar and haricot vert, among others.
Tablé by Bachour is located at 180 NE 40th Street in Miami. Open seven days a week. Breakfast will be served 8AM – 11AM; lunch will be served from 11AM – 3PM. Dinner will be offered 5PM- 11PM.
Point Break Opens in Plantation
Garrett Hospitality Group (GHG), one of South Florida's premier restaurant groups, will officially open its newest concept, Point Break, on Saturday, March 4, 2023 at 8970 Cleary Boulevard in Plantation. In celebration of the opening, Point Break will offer free poke bowls to all customers who visit the restaurant Noon – 4PM that day. The brainchild of hospitality powerhouse and GHG founder Memphis Garrett, Point Break is a fast-casual eatery featuring fresh sushi, ramen and Pan-Asian dishes served up with a friendly 'aloha' spirit and attentive service.
An offshoot of GHG's original concept, Poke House, which opened in 2016 in Fort Lauderdale, Point Break has a varied menu showcasing Japanese street food, ramen, sushi, poke bowls, fried rice dishes and more. Diners can enjoy shareable Hawaiian snacks like Spam Musubi with seared Spam, sushi rice and nori; Kings Hawaiian Sliders – pork chashu with grilled pineapple and lava sauce, along with skewered scallop, pork belly or chicken yakitori. Specialty ramen and rice dishes run the gamut from Seafood Curry Ramen – Japanese yellow curry, shrimp, scallop and krab; and Kimchi Tonkotsu – house kimchi salad, pork chashu and chili oil to Hawaiian Fried Rice with Spam, grilled pineapple, furikake and egg.
Fish, delivered daily, ensures the freshest sushi including signature rolls like the Kohola Roll – seared salmon, avocado, cucumber and lava sauce; Dragon Roll – coconut shrimp, cucumber, avocado and bang bang sauce; and Hawaiian Roll – tuna, pineapple, seared Spam and nori. Poke bowls can be customized or guests can opt for signatures like the Venice Beach California – salmon, sesame soy blend, white rice, salsa verde, cucumber, seaweed salad, cherry tomato and crispy onions; and Jumunjin Beach Korea – forbidden black rice topped with tuna, house kimchi salad, sesame seeds, house kimchi sauce, rice pearls and toasted cashews.
Point Break sushi boxes, which include a customizable selection of rolls, are also on offer. Other creative dishes at Point Break include Mavericks Tacos – sesame tuna or salmon served in a crispy corn tortilla with purple cabbage, pico de gallo, avocado mousse and sour cream and Chicken Kaarage – crispy chicken thigh with Szechuan glaze. End on a sweet note with Hawaiian Malasadas and Pocky Biscuit Sticks.
Point Break Plantation is located in the Shoppes at Cleary, 8970 Cleary Boulevard. The restaurant will open for dine-in, takeout and delivery daily from 11:30AM – 9PM.