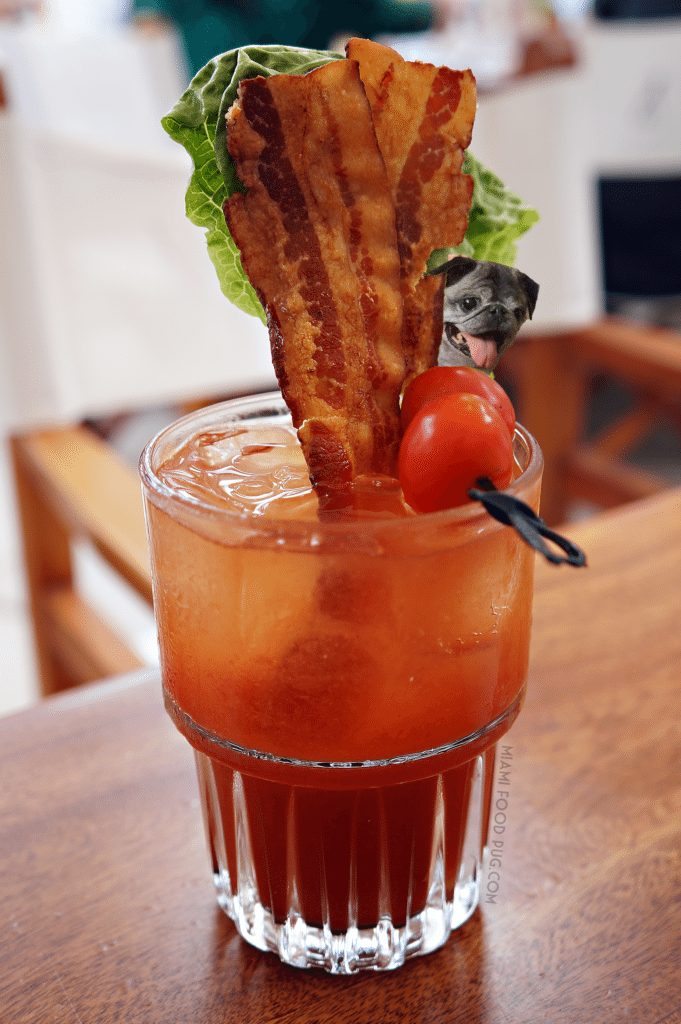 Bacon Bloody Mary from Nikki Beach on Miami Beach
Hey everyone! This is Pepper. He is 11 years old, but young at heart. He loves walking around the house and outside when his doggy arthritis isn't bothering him. He takes medicine to help him out and gives no problems when taking it. He enjoys lying in his bed and taking comfy naps. He really loves meeting new people and gets along with everyone he meets.
For more information on this handsome fella, visit his adoption page.
P.S. If you are not able to adopt him and would like to be his foster angel, please make a donation in his name! He is one of many seniors who sadly end up in a shelter — but thankfully CPR is there for old fellas like him!
#FindMeAHomeFriday is a campaign by Compassionate Pug Rescue and Miami Food Pug to help South Florida pugs find a forever home. Each Friday this month, we will be photoshopping a rescue pug available for adoption into an MFP food picture. For more details on the original campaign, visit the campaign page.