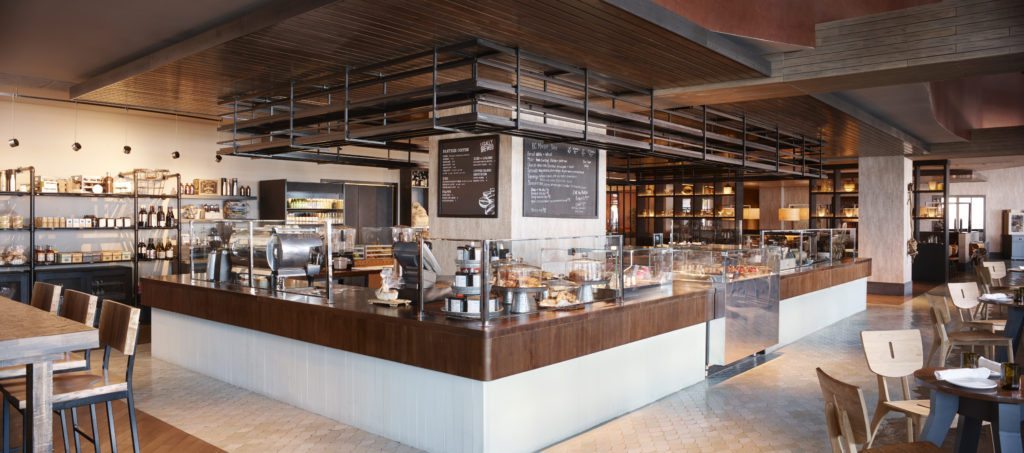 When we last visited Burlock Coast Seafare and Spirits at The Ritz-Carlton in Fort Lauderdale, we were all about their dinner offerings. This time, we're all about their bottomless brunch. Don't let the Seafare in the name fool you: There's so much more to the menu than meets the eye — and brunch is the perfect example.
A critical part of any brunch: unlimited alcohol. At many Sunday brunches, you'll find that the restaurants only offer one type of drink for their bottomless option (usually mimosas). Nothing against mimosas — we're always down —  but variety is the spice of life. Burlock Coast pulls out all the stops, offering four different bottomless options: mimosas, Bloody Marys, rum punch and the restaurant's home brew. At $20, that's quite the deal.
Of course, you're going to need some food to pair with all the lovely libations. Start with some brunch oysters and load up on the citrus champagne mignonette for some playful tang. Once you've slurped up your share of oysters, do your taste buds a solid by ordering the niçoise salad. The tuna — chilled and seasoned with just a hint of salt — is super fresh and works so well alongside the quail egg and potato confit. It is a bit on the smaller side, though, so you're going to want to order two if you're thinking about sharing or you're really hungry.
Fun fact: We love eggs. And if we could recreate the eggs in Burlock Coast's pork belly dish, we'd eat them every day (even if it sent our cholesterol through the roof). That's how good these things are. While the star of the dish is the delicious pork belly — and rightfully so — we have to give a shout out to the crispy scrambled eggs for being a sleeper hit. It's not often that eggs stand out on a plate.
Speaking of eggs: The huevos rancheros was another favorite of ours. The dish is heavy, so we recommend splitting this with the table; the portion is generously sized and loaded with enough tasty chorizo to go around. It's a party in your mouth, especially with the green chili sauce to up the spiciness factor.
In case you haven't noticed, there's a trend here: lots of savory brunch dishes. For those who prefer sweetness during their daytime meal, we give you Zak the Baker's Brioche French Toast Sandwich. Just reading the name is enough for you to visualize an awesomely decadent sandwich — and it is. Rest assured, it tastes as good as it looks. How could it not with rum butter, candied pecans and cream cheese?
If you've already indulged in the French toast sandwich, dessert might be overkill. Otherwise:
Both the key lime pie and cheesecake will satisfy your sweet tooth; whichever you choose, you can expect beautiful plating and a nice nap afterward. A trip to the pool to lay out and knock out is exactly what we did after our brunch excursion. The view on The Ritz-Carlton pool deck is killer — so much so that you won't stop snapping photos. #guiltyascharged
It's easy to spend the whole day at the hotel, especially with a restaurant like Burlock Coast and a pool deck that faces the beach. We did it, and time flew by (which happens when you're having fun). For your next daycation, we suggest you give The Ritz-Carlton and Burlock Coast a good, hard look. Everything you need for a memorable day trip is there: good drinks, good food and a good view. All you need to do is get in your car and drive.
Burlock Coast Seafare & Spirits is located at 1 N Fort Lauderdale Beach Blvd. inside The Ritz-Carlton in Fort Lauderdale. Brunch runs every Saturday and Sunday from 12 p.m. to 5 p.m. For other information, visit their official website or call 954-302-6460.