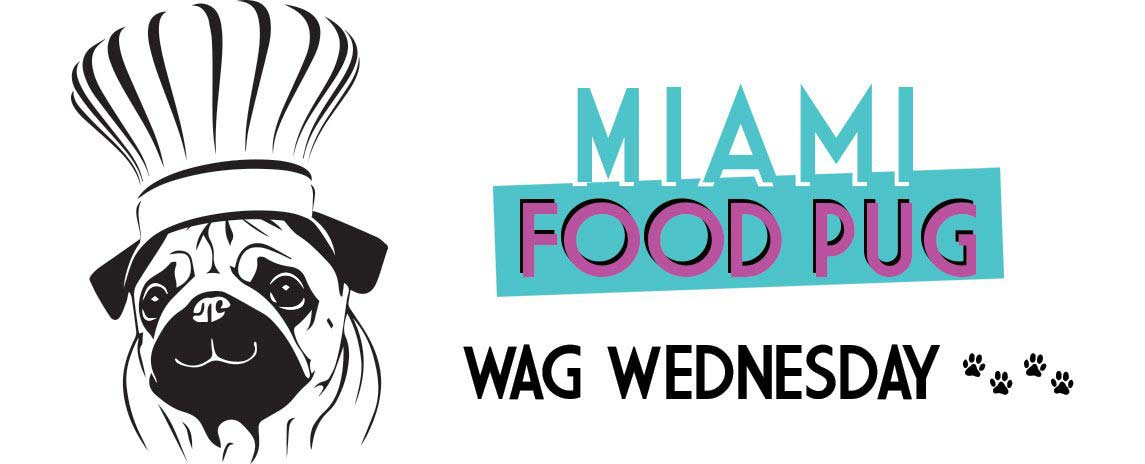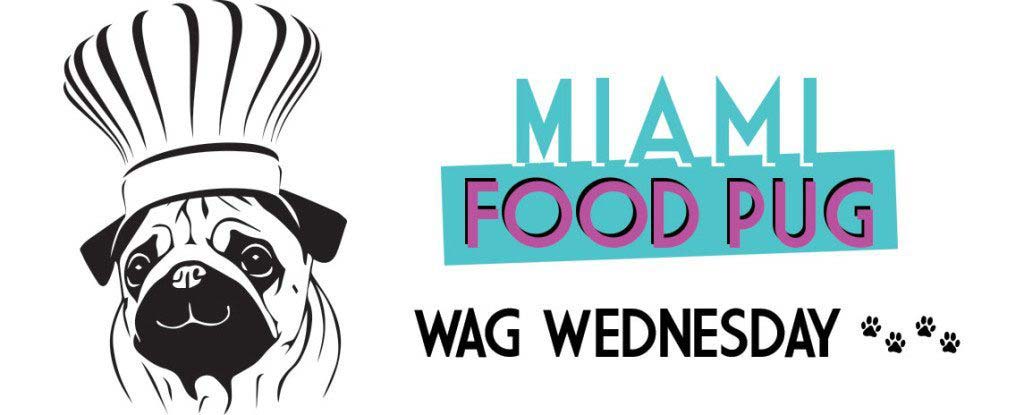 Since starting the blog, we've interviewed many members of the hospitality industry, and one constant among the interviewees has been a profound love for their pets. We thought it would be great to share this love with our readers.
That's why we launched an ongoing feature called "Wag Wednesday" to showcase industry peeps and their pets. Know someone who wants to be featured? Email us at bark@miamifoodpug.com.
This week, we're featuring Samantha Schnur, CEO of The Naughty Fork, and her golden retriever, King.
Your Name: Samantha Schnur
Your Pet's Name: Kingston (King)
Sex: Male
Age: 3 (but acts like a 3 month old)
Breed: Golden retriever
How did you come to own your dog? What drew you to him?
I was walking to Tropical Chinese — I was lost obviously — and I passed by this puppy store with four golden retrievers in the window. There was one that was bigger than the rest, stumbling over the others and trying to get out of the cage. He was stepping on their heads and falling over, but he kept getting back up and continued stepping on top of all of his brothers and sisters. Needless to say, I never made it to Tropical Chinese, but I did make it to Pet Supermarket with the cutest little clumsy furball that ever lived.
What's the story behind your dog's name?
This is somewhat embarrassing. I had such a hard time choosing a name that fit him. One day, I came home with my friends after drinking WAY too much and ended up naming him Kingston … like after Kingston, Jamaica … and it stuck … unfortunately. I call him King in public, so I don't have to answer that question haha.
How would you describe your dog's personality?
No one really understands his energy level until they meet him. He's a giant ball of energy and will never, EVER stop moving. He's almost 90 pounds but thinks he's 20 pounds.
He sleeps like a human, so most of the time I end up curled up at the end of my bed (like a dog) and he's sleeping with his head on the pillow like a human. He usually has me running when we go for walks. And I can't let him out in the backyard without a leash because he'll swim laps for three hours.
So, he's basically a human. I have a pet human.
How has owning a pet made your life richer?
Well, in the literal sense of the word, I've spent every single dollar I have on toys for him because he NEEDS his stuffed animals. In the metaphorical sense of the word, he's literally the best thing that's ever happened to me. You don't realize what you're missing until you wake up in the morning with a wet nose in your face and big brown eyes staring at you. It's also amazing to see him follow you around everywhere. It's the cutest!
It's said that dogs reflect their owners and vice versa. How does this apply to you and yours?
I think the clumsiness from the day I first saw him is what we share the most. We trip over everything and run into stuff — we even fall over each other. It's like we were made for each other.
Tell us a funny story about you and your dog.
When he was three months old (four days after I got him), he was at the stage where he needed to pee at 3 a.m. but I wasn't the best at getting up in the middle of the night. Anyway, I heard him whining and I knew he wouldn't make it all the way downstairs by himself. I had to pick him up and run down the stairs to the backyard but once I got there, he didn't even have to go to the bathroom.
Obviously, I was angry but we went back upstairs and went to bed. The next morning, I woke up to the sound of my dad screaming my name. I opened my bedroom door and saw the yellow pee stains all over the walls on the hallway. I guess I didn't realize King was peeing while I was holding him down the stairs. Whoops.
Are you involved in any pet organizations or philanthropies?
Unfortunately, I am not. I do donate to the Humane Society, though! And whenever I see a sad article or GoFundMe about pets on Facebook, I end up donating. 🙁
We follow a lot of dog social media accounts like Doug the Pug, Rocco's Contemporary Life, and Menswear Dog. Do you? Which are your favorites?
I love @Tunameltsmyheart and @popeyethefoodie! Both adorable!
See past editions of Wag Wednesdays here.