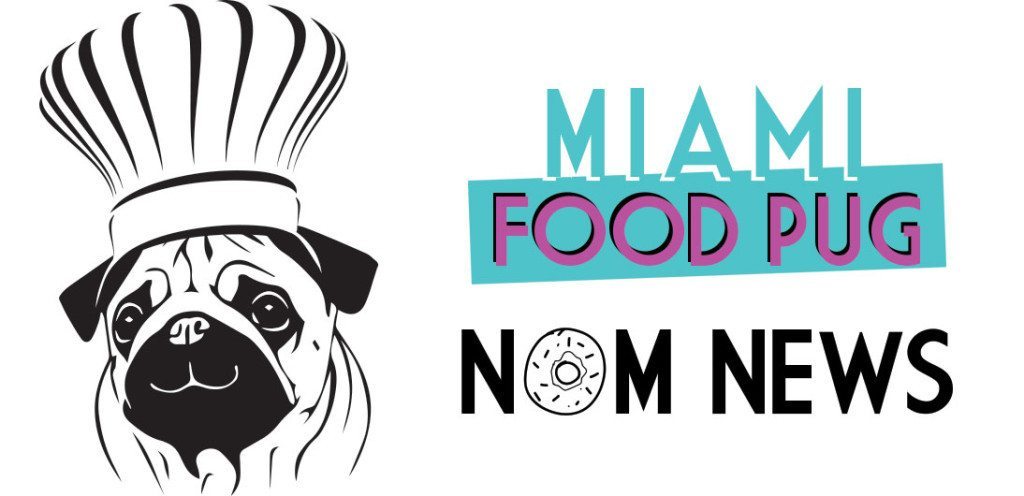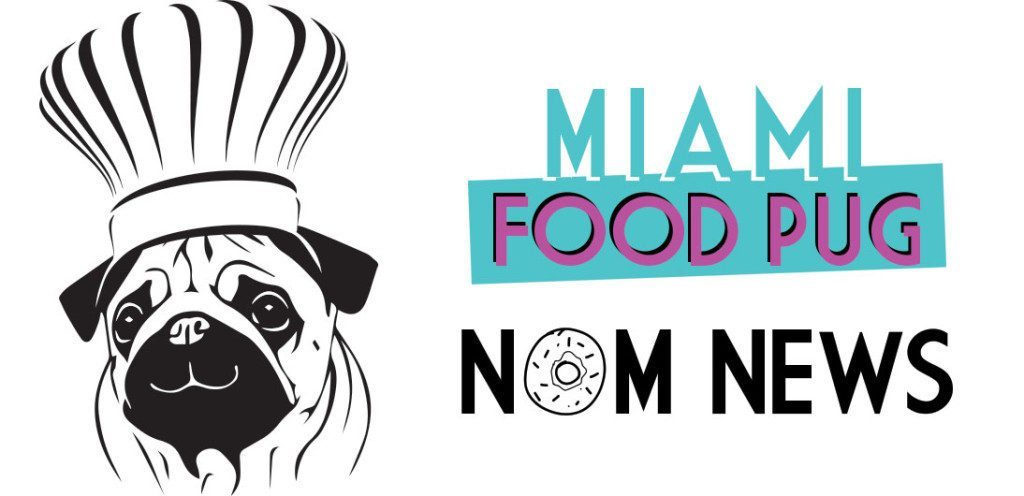 December 23, 2016
Each Friday, we compile South Florida food-related news and events that we couldn't fit on the site earlier in the week, as well as other local news that piques our interest. Want to be included in next week's roundup? Shoot us an email at bark@miamifoodpug.com.
Please note that Nom News is taking a break next week. The Friday roundup will return January 6. Without further ado, here's your weekly dose of nom.
Gin + Collins Opens on Miami Beach
Now Open: South Pointe Tavern Opens
Chef Julie Frans Returns to Essensia
New Restaurant Openings at Brickell City Centre
God's Love We Deliver Releases Cookbook
Ono Poke Shop Opens in Wynwood
Happy Hour at Sushi Garage
Miami's 1st Beach Chair Food Delivery App Launches
320 Gastrolounge Announces News Chef
Beach Bar @ Newport Pier Launches Sunday Brunch
Gin + Collins Opens on Miami Beach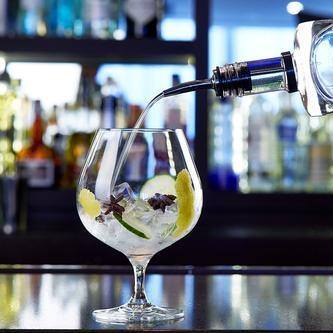 Gin + Collins, a new cocktail bar at the AC Hotel Miami Beach (2912 Collins Avenue), is now open . Gin + Collins is inspired by the flavors of Spain, the country where the AC Hotel group was founded. Head Bartender Nikos Mantzaridis (Beaker & Gray) oversees a talented team of bartenders crafting cocktails in a stylish lounge in the heart of South Beach.
The cocktail list spotlights variations on the gin and tonic, the signature drink of Spain. The "gin tonic," as it's called there, is a national pastime with bars devoted to the classic tipple found in every major city. Gin + Collins honors this tradition with a menu introducing guests to six different combinations of gin, tonic and garnishes for unique spins on the drink.
The ACGT is Gin + Collins' trademark drink and the debut of AC Tonic, an exclusive tonic that was created for the AC Hotels brand via a partnership with Gary Hayward from Bombay Sapphire and Gary Gruver, Beverage Manager, Global Operations Marriott International. The ACGT pairs AC Tonic with Bombay Sapphire East, for a robust drink with notes of bergamot, elderflower and fresh citrus.
Other craft cocktails include Raise the Sails, which evokes our seafaring past with rum, cynar and ginger liqueur; the Smoked Last Word, which highlights smoky mezcal alongside green chartreuse, maraschino liqueur and lime; and the Blinded Buck, a take on the buck cocktail – traditionally any drink with a spirit and ginger beer—here with bourbon, strawberry, lemon and ginger beer. Available on draft, the Southern Station puts a South American spin on the Vodka Sunrise, with vodka bolstered by pisco, suze, Liber & Co. Real Grenadine, lime and bitters. Four rotating MIA Brewing beers will be available on draft, as well as four wines on tap – sparkling, white and two reds.
A menu of Mexican and Caribbean favorites will include Tacos with carnitas roasted pork, ropa vieja shredded brisket or fried avocado; Spicy Chicken Tinga Sopes; Tostones, twice fried plantains with garlic cream sauce, and Mini-Cubanos with ham, roast pork, swiss cheese and Creole mustard.
Gin + Collins is open Sunday – Thursday from 5pm – 11pm and Saturday – Sunday from 5pm – 12am.
Now Open: South Pointe Tavern
Located in the luxurious South of Fifth neighborhood in Miami Beach, South Pointe Tavern at 40 South Pointe Drive, 109, is a casual and intimate tavern where an informal atmosphere and exceptional quality meet. Opened in December 2016, the hospitable interaction between guests is the core of the South Pointe Tavern experience, making it a place for locals to become regulars and enabling all guests to make it their second home.
South Pointe Tavern is the brainchild of Steve Temes, Jordan Levy and Martin Cabrera who have worked in the dynamic restaurant world for over 17 years. South Pointe Tavern offers the largest selection of whiskeys and tequilas in Miami Beach with an emphasis of rare, hard-to-find items sold at a reasonable price.
The tavern serves a custom cocktail program created by Robert Ferrara of Distilled Hospitality. Focusing on a menu built up of variations of classic cocktails, the team constructed a tightly curated beverage program including Old Fashioneds, Negronis, Whiskey Bucks, Margaritas and High Balls. Also available is carefully curated wine and bubbly section from the regions of Southern France, Italy, Portugal, Spain and the United States.
The kitchen showcases an artisanal menu featuring dishes such as ceviche's, crudos and tartars alongside flatbreads, a wide range of seasonal salads and paninis. Additionally, South Pointe Tavern offers a wide array of imported charcuterie and cheese — the perfect starter to any meal or a great late night snack. On the corner of South Pointe, with a wrap around terrace, the space feels like home showcasing barn-board and exposed brick-clad walls, rustic elements with vintage touches, nautical inspired lighting to create a warm ambient atmosphere.
The space is complimented by a white marble topped bar with an extensive display of wine and spirits, while the outdoor space is dotted with French bistro-style seating. The artwork displayed inside South Pointe Tavern pays homage to some of the most creative personalities of the mid-20th century, from Picasso to the Rolling Stones; highlighting icons such as Andy Warhol, Basquiat, Jack Kerouac, Sophia Loren, Brigitte Bardot, Bob Dylan and Catherine Deneuve to name a few.
South Pointe Tavern will be open seven days a week. Monday – Thursday 11 a.m. – midnight, Fridays & Saturdays 11 a.m. – 2 a.m. and Sundays 11 a.m. – 11 p.m. For more information, please visit www.southpointetavern.com.
Chef Julie Frans Returns to Essensia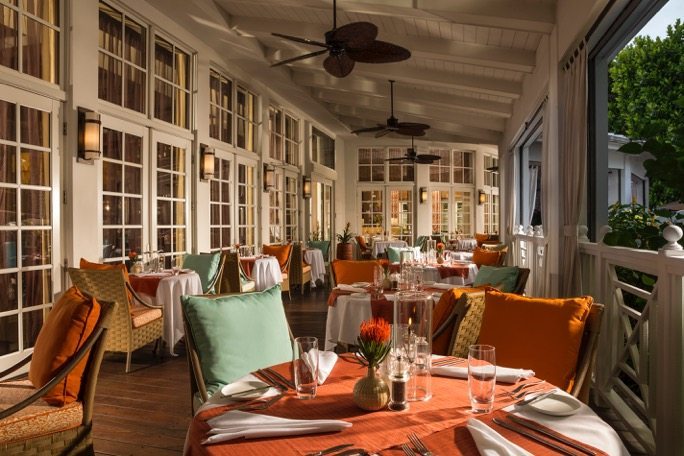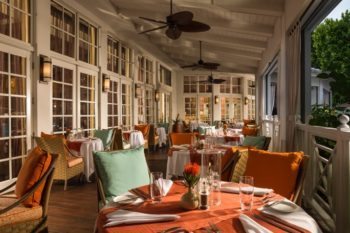 The Palms Hotel & Spa is pleased to announce the return of Julie Frans as Signature Chef for Essensia Restaurant & Lounge. In her role, Frans will be responsible for directing menu creation and sourcing local ingredients alongside Executive Chef Richard Earle.
Chef Frans will launch her new Spring menus for Essensia in February 2017, but her New Year's Eve menu is a teaser of what's to come, reflecting the direction Essensia is headed in: embracing the true essence of local cuisine with unique-to-Miami ingredients, while incorporating Caribbean influence and drawing inspiration from South Florida's uniquely blended culture.
Frans returns to Essensia with an expanded knowledge of and appreciation for plant-based concepts and local tropical ingredients, such as green jackfruit, yucca, hibiscus, and lesser-known herbs and spices. Her new menu will give a nod to the flavors of cuisine found in The Florida Keys, the Caribbean Islands, and Latin America, where she has spent a considerable among of time since she was last in the Essensia kitchen.
Frans will keep the focus on fresh, local seafood and produce, with a bright, vegetable-focused, healthy approach. Having founded The Palms Hotel & Spa's onsite organic chef's garden in 2011, she will continue that initiative to brighten Essensia's dishes with fresh herbs and produce, and bring together guests and locals to learn about the importance of sustainably grown food.
Endlessly dedicated to her involvement with the Slow Foods Miami Chapter, Frans champions initiatives that bring light to the farm-to-table community in Miami, and devotes herself to the education of school children in healthful nutrition and sustainable farming. Frans' culinary career originally began when she worked as a private chef while traveling the world aboard private and charter yachts. Originally from San Diego, California, she graduated from The University of California Santa Barbara in 2000, and the San Diego Culinary Institute in 2006.
New Restaurant Openings at Brickell City Centre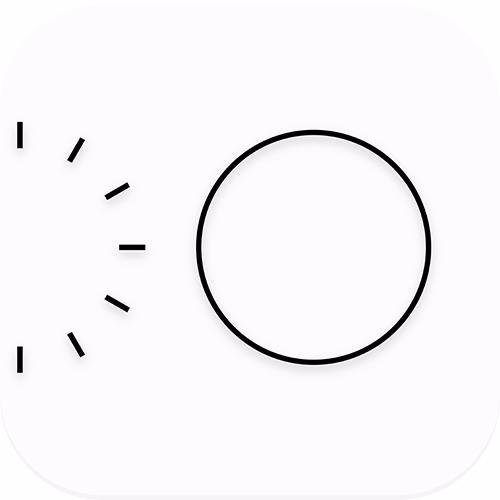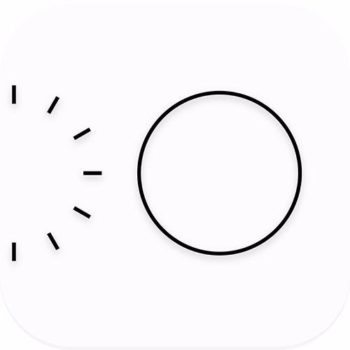 Yesterday, Coconut Grove-based restaurant firm Grove Bay Hospitality Group debuted their highly anticipated new restaurant concepts – Big Easy Winebar & Grill by Ernie Els and American Harvest at downtown Miami's ambitious new mixed-use space, Brickell City Centre. The concepts' grand opening signals Grove Bay's leap to downtown Miami – in early 2016 they debuted the highly acclaimed Glass & Vine in Coconut Grove with acclaimed Chef Giorgio Rapicavoli – and more in-the-works in the new year, including Stiltsville Fish Bar in Sunset Harbour with famed duo Jeff McInnis and Janine Booth.
Locals and tourists alike are now able to experience the flavors of the Western Cape region of South Africa at Big Easy Winebar & Grill by Ernie Els. The restaurant is a project in partnership with the nationally renowned golf icon turned winemaker affectionately nicknamed "The Big Easy" for his manner, stature and gentle disposition. The grand opening marks the concept's introduction to the Western hemisphere, offering patrons a taste of authentic South African cuisine which features prime cuts of meat and seafood fresh from the South Atlantic and Indian oceans.
Concurrently, Grove Bay also debuted a fast-casual dining concept adjacent to Big Easy. American Harvest is a destination for Brickell residents and City Centre visitors looking for made-from-scratch fare perfect for lunchtime sustenance, a quick and nutritious dinner or a break from shopping. American Harvest offers South Florida a taste of sustainable, simple clean eating in keeping with a demand for transparency and a whole food approach. The new concept focuses on serving affordable food with a clear pathway from its origin to the plate.
To celebrate the grand opening, American Harvest is offering the first 50 guests lunch on the house today and tomorrow (December 24).
God's Love We Deliver Releases Cookbook
Compiled by Jon Gilman and Christopher Idone, in celebration of more than 30 years of service, comes an illustrated cookbook (God's Love We Deliver Cookbook: Nourishing Stories and Recipes from Notable Friends) like no other, packed with family recipes and personal anecdotes from 75 supporters of this NYC non-profit fixture.
Born of the idea that the sharing or preparing of a meal is among the greatest acts of love, this intimate and exquisitely photographed compilation reaffirms and reminds us that many of our most precious and cherished moments occur around the dinner table and in the kitchen. From Alan Cumming's Stovies and Jennifer Hudson's Feta-Stuffed Chicken Burgers to Ina Garten's Perfect Roast Turkey and Michael Kors's Grandma Bea's Pineapple Upside-Down Cake, each superb and sometimes hilarious (Roz Chast, for example) contribution offers a glimpse into the home of the recipe-giver and is certain to inspire the making of new memories.
Discover breakfasts that woo, such as Charles Masson's Scrambled Eggs with Shaved Truffles and Kyle McLachlan's Yeasted Waffles; desserts that heal and pacify, like Simon Doonan & Jonathan Adler's Peach-Blueberry Pie, Roseanne Cash's Coconut Cake and Blaine Trump's Carrot Cake, and dinners that delight the senses, including Charlie Palmer's Duck Breasts with Wild Mushrooms & Asparagus, Danny Meyer's Blue Smoke Kansas City Spareribs and Ricky Lauren's Hungarian Goulash. From favorite childhood meals that comfort and sooth to dishes that lift us to new heights of gustatory pleasure or commemorate tender and joyful milestones, every delicious recipe included is this collection has a meaningful story to tell.
Founded in 1985, God's Love We Deliver has been providing life-sustaining, individually tailored meals and nutrition counseling to those living with severe and life-altering illnesses. Relying on the time and support of thousands of unpaid volunteers, some of whom are featured in these pages, God's Love serves 1.5 million free nutritious meals to more than 6000 people every year, without fail. With each delivery of a nutritionally balanced meal, comes the offer of friendship, empathy, healing, and hope.
Jon Gilman, creator of Taste Caterers, is a God's Love board member. Christopher Idone, co-founder of Glorious Food and author of numerous award-winning cookbooks, including Glorious American Food and Brazil, died on April 15, 2016 shortly after seeing the proofs for this book. Ina Garten is the host of Barefoot Contessa. Ben Fink has provided visuals for dozens of cookbooks, working for the CIA and a multitude of food professionals.
100 percent of the book's proceeds directly benefits God's Love We Deliver.
Ono Poke Shop Opens in Wynwood
Ono Poke Shop is officially open in Wynwood, bringing a much-needed addition to the neighborhood's evolving food and beverage landscape. Owned by local entrepreneur, Nuriel Mawardi, the Wynwood eatery emerges as Miami's first, and most authentic poke experience.
A simple expression of Hawaiian delicacy with a Japanese twist, Ono Poke Shop introduces the spirit of poke to Miami's most trend-forward community. The cozy eatery features a large wooden counter-service poke bar, walls adorned with tropical aesthetics, and an array of greenery that brings life to the space. Vibe-driven ambiance and quality-driven ingredients make Ono Poke Shop a convenient fast-casual experience that is fresh and memorable.
At the helm of the counter is Amir Anvari, a seasoned sushi chef, whose four-year tenure at Miami's top-notch sushi restaurant, Makoto, is infused into the culinary experience. Conveyed through a keen understanding of traditional Japanese flavor and precise technique, the menu at Ono Poke Shop shines with freshness, quality, and authenticity.
At Ono Poke Shop, guests can order from a selection of signature poke bowls, or handpick top-shelf, sushi-grade fish and innovative toppings, like yuzu tobiko, spicy red wakame, and quail eggs, to create customized bowls. Menu highlights include the 'Ono Spicy Tuna Bowl, with housemade spicy tuna mix, pickled cucumber, red onion, jalapeño, asian micro greens, wasabi aioli, and eel sauce; the 'Ono Salmon Bagel Bowl, featuring ora king salmon, pickled cucumber, red onion, capers, scallion, wasabi aioli, eel sauce; and the 'Ono Kani Bowl, with osaki crab, wakame salad, avocado, yuzu tobiko, fried scallion, wasabi aioli, and eel sauce. Bowls cost $13 for a small and $16 for large; all are made to order.
Guests can also choose from beverage offerings, including Japanese beer, Soto Sake, and CapriSun, for a whimsical childhood throwback. For dessert, a selection of traditional Japanese Moshi is available in flavors such as mango, strawberry, and green tea.
Ono Poke Shop is located at 2320 North Miami Avenue, Miami, FL 33127. Hours of operation are Monday through Sunday, from 12pm to 8pm. For more information, please visit onopokeshop.com or follow @OnoPokeShop.
Happy Hour at Sushi Garage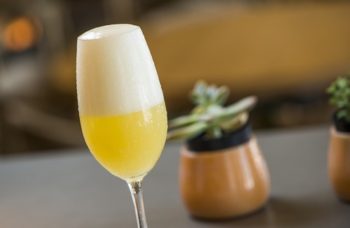 At the end of a long day of work, there's no better place to unwind than at South Beach's hottest Japanese spot for happy hour.
Nestled in the neighborhood of Sunset Harbour, Sushi Garage is set in a former auto body shop serving Japanese classics, inventive nigiri, and classic cocktails with a twist. Serving speciality cocktails including the Cucumber Cooler and the Sake Fusion priced at $7 each (can't beat that price on the beach can you?!).
Happy Hour also includes select bites for $5 and half-portion sushi rolls for $4 including the Salmon Avocado Roll and the Shrimp Tempura Roll. Sushi Garage's Happy Hour runs every day from 5:30 p.m. – 7 p.m.
Miami's 1st Beach Chair Food Delivery App Launches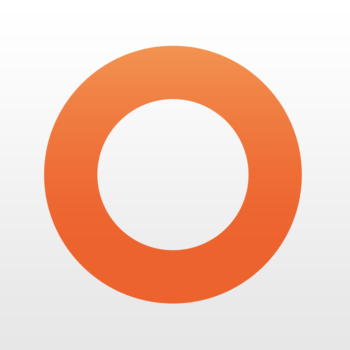 Waiting for food and beverage service at large resorts can feel like mission impossible. There are only so many creative ways one can attempt to flag down a waiter across the vast landscape of chairs, umbrellas and playful families.
The new EazyO app is here to fix that problem. Just in time for season, Miami's first beach chair food delivery service will offer customers the opportunity to order lunch, beverages and cocktails conveniently from their cellphones for delivery directly to their beach/pool chair or towel. Sun bathers will no longer have to flag down a server, wait for a check or stand in a queue at a kiosk.
Founded by Brett Benza, a veteran in the financial industry with over 28 years of experience building brands, EazyO was conceptualized to help hotels and resorts provide faster, more efficient service to their guests.
Benza is partnering with the Boucher Brothers, one of the leading hospitality management companies in Florida. Initially, they will work to bring EazyO to Boucher Brothers locations at public beach concessions, as well as marquee hotels including Fontainebleau Miami Beach and the Boca Raton Resort and Club, a Waldorf Astoria property.
App users can download EazyO for free and enter their payment information upon registration. The app uses geolocation to identify the respective resort, then provides the menu, photos, prices, descriptions and average wait times. EazyO then pinpoints the guest location for delivery. The app also offers a shopping experience for beach supplies such as sunscreen and hats all available for purchase via mobile payments.
For more information, visit https://eazyoapp.com/ or download the EazyO app on your smartphone.
320 Gastrolounge Announces New Chef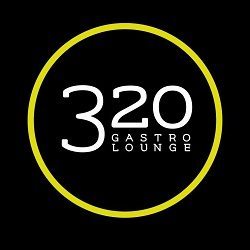 320 Gastrolounger, the Latin-Asian fusion spot at the Shops at Merrick Park in Coral Gables, welcomes new Chef Anderson Osorio on Monday, December 19th in Coral. Born in Peru, Chef Anderson Osorio arrived to the United States at the age of 18. He found his first job in the kitchen and discovered a new passion – preparing Peruvian, French, Italian and Japanese cuisines.
Working his way up the culinary ladder, Chef Osorio has had the good fortune to work under many recognized chefs like the world renowned Chef Makoto Okuwa and Top Chef Master Herb Wilson. Through the years, he has focused his training on Asian and Latin cuisine. At the heart of his interest, he has discovered that his ultimate goal was to become a masterful sushi chef, in which he has trained for the last 10 years.
Chef Osorio, previously of Red Ginger, Makoto, Barrio Latino, and Sugarcane, will now be combining two rich culinary traditions: the ancient art of Japanese sushi and age-old Peruvian cuisines at 320 Gastrolounge.
Beach Bar @ Newport Pier Launches Sunday Brunch
Beach Bar @ Newport Pier recently launched Sunday Brunch with a variety of sweet and savory staples and specialty drinks. At Dade County's only pier restaurant, brunch enthusiasts can enjoy Sunday mornings with a panoramic view of the Atlantic Ocean in Sunny Isles Beach while feasting on a wide selection of hearty, delicious dishes.
Menu Favorites include Chicken & Waffles, traditional Belgian waffles topped with savory crispy chicken breast and served with sweet maple syrup; Eggs Benedict with choice of Canadian bacon, slow roasted short ribs, or Maryland style crab cake with sautéed spinach; and specialty omelets such as the Western Omelet with green and red pepper, onions, ham and pico de gallo or the Smoke Salmon Omelet with Nova Scotia salmon, cream cheese and chives.
To pair with the flavorful entrées, patrons can sip on freshly made fruit and vegetable juices, mimosas, and hand-crafted cocktails. Liquid libations include the Beach Bar Bloody Mary with Tito's Handmade Vodka, Worcestershire, Tabasco, horseradish and fresh tomato juice, and the Mango Bellini with fresh mango and sparkling Prosecco
For reservations, please call 305.957.1110 or visit http://beachbarnewportpier.com/ for more information.