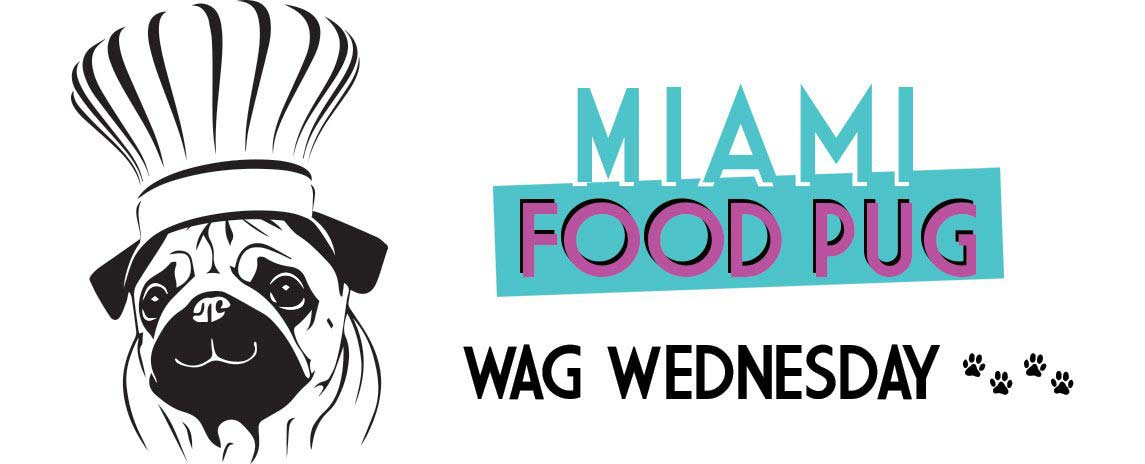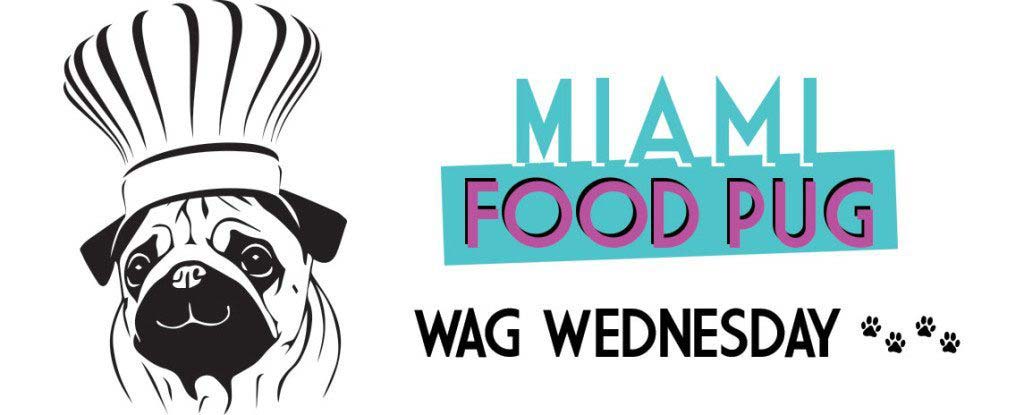 Since starting the blog, we've interviewed many members of the hospitality industry, and one constant among the interviewees has been a profound love for their pets. We thought it would be great to share this love with our readers.
That's why we launched an ongoing feature called "Wag Wednesday" to showcase industry peeps and their pets. Know someone who wants to be featured? Email us at bark@miamifoodpug.com.
This week, we're featuring Jourdan Binder, Creative Director of The Anderson, and his dogs, Ryder and Kahlua.
Your Name: Jourdan Binder
Your Pet's Name: Ryder and Kahlua
Sexes: Female
Ages: 14 and 15, respectively
Breeds: Mutts
How did you come to own your dogs? What drew you to them?
Both are rescue dogs. I found Ryder in a shelter in Ft. Lauderdale and Kahlua at a shelter in Tampa on a trip. Ryder was a puppy, and I was looking for a rescue dog at the time. Kahlua was 2 when I got her. She didn't like any men but took to me right away. I knew I had to take her once I saw her through the window.
What's the story behind your dogs' names?
Ryder's name was just something I liked, and I felt it worked with her personality; she looks and acts like a male but is female. Kahlua already had her name, but it's perfect for her.
How would you describe their personalities?
They are both extremely loving and playful with my wife and me. They also are outgoing and friendly when we bring people into our house. When we bring them to the streets, they are the exact opposite. They feed off of each other and they are, let's say, not as friendly.
How has owning a pet made your life richer?
No matter what is going on in your life, you are always surrounded by unconditional love. Waking up and seeing their faces and wagging tails starts every day off right, and knowing they are waiting for me when I get home is a great feeling.
It's said that dogs reflect their owners and vice versa. How does this apply to you and yours?
Well, all I can say is that most all of my friends say the exact thing and that Ryder and Kahlua are definitely my dogs.
Tell us a funny story about you and your dogs.
Kahlua has a ritual where she won't come into the bedroom at night when my wife and I are going to sleep until I invite her in. Otherwise, she will sit by the door and just stare. It's pretty funny!
Are you involved in any pet organizations or philanthropies?
I donate to the Humane Society every year and try to support local dog shops.
We follow a lot of dog social media accounts like Doug the Pug, Rocco's Contemporary Life, and Menswear Dog. Do you? Which are your favorites?
The only other two I currently follow are Dogs of Instagram and Barkhaus.
See past editions of Wag Wednesdays here.