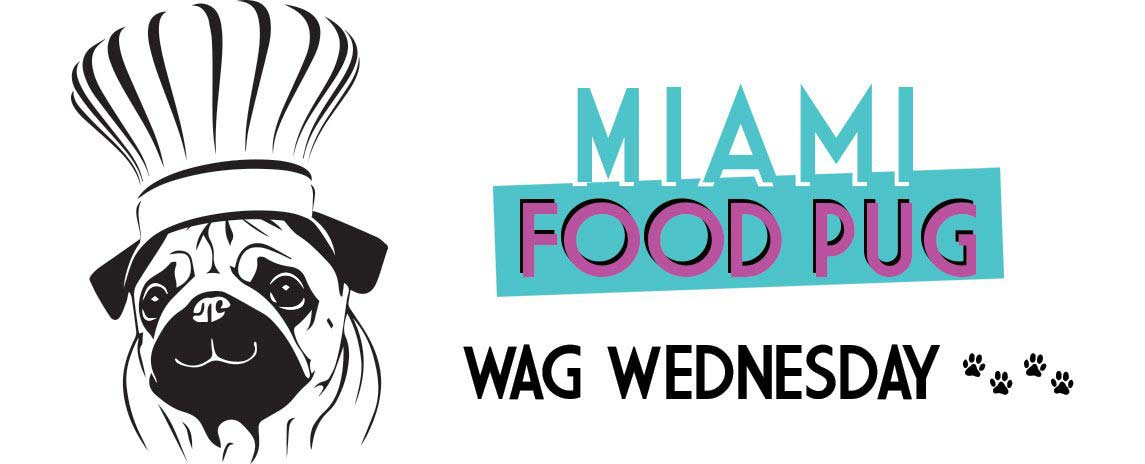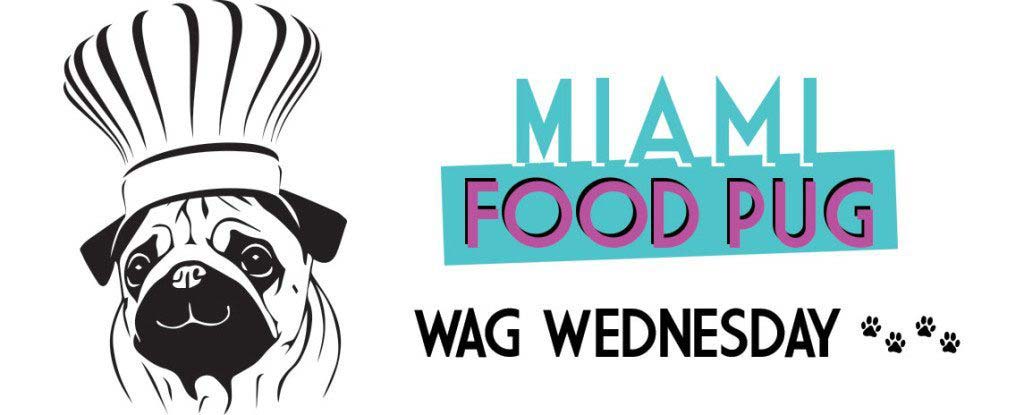 Since starting the blog, we've interviewed many members of the hospitality industry, and one constant among the interviewees has been a profound love for their pets. We thought it would be great to share this love with our readers.
That's why we launched an ongoing feature called "Wag Wednesday" to showcase industry peeps and their pets. Know someone who wants to be featured? Email us at bark@miamifoodpug.com.
This week, we're featuring Jamie Seyba, Chef at Jamie's Juice Bar & Kitchen, and his pup, Lucky.
Your Name: Jamie Seyba
Your Pet's Name: Lucky
Sex: Male
Age: 2ish
Breed: Mixed breed (Mini Doberman, Dachshund)
How did you come to own your dog? What drew you to him?
We have a friend that is involved with Paw Patrol Animal Rescue. They knew we were looking for a smaller dog that would be good for our kids and house size. They told us about Lucky, and we thought he would be perfect.
What's the story behind your dog's name?
Well, since he is a rescue dog, he already had been given the name "Lucky." We didn't want to change his name, so we rolled with it. I think the symbolism behind the name is quite fitting.
How would you describe your dog's personality?
I would say it's very similar to my 2-year-old son's personality: tons of energy, will eat nearly anything, affectionate, forgiving and always getting into stuff he shouldn't.
How has owning a pet made your life richer?
Besides having another family member to hang out with, I think the general responsibility of owning a pet instills a sense of routine: walks, picking up messes, feeding schedules, et cetera.
It's said that dogs reflect their owners and vice versa. How does this apply to you and yours?
I would say Lucky and I are both have a problem sitting still for more than five minutes. We're always looking for something to explore or break.
Tell us a funny story about you and your dog.
There is a park across the street from our house that we play at frequently. For the last two months, Lucky finds his way to the top of the playground and goes down the spiral slide about 10 times in a row. Might not seem like much, but it's quite humorous.
Are you involved in any pet organizations or philanthropies?
We are not, however, I highly suggest adoptions and rescues. Like I said earlier, we used Paw Patrol.
We follow a lot of dog social media accounts like Doug the Pug, Rocco's Contemporary Life, and Menswear Dog. Do you? Which are your favorites?
@Ziggyandluna live the best life.
See past editions of Wag Wednesdays here.