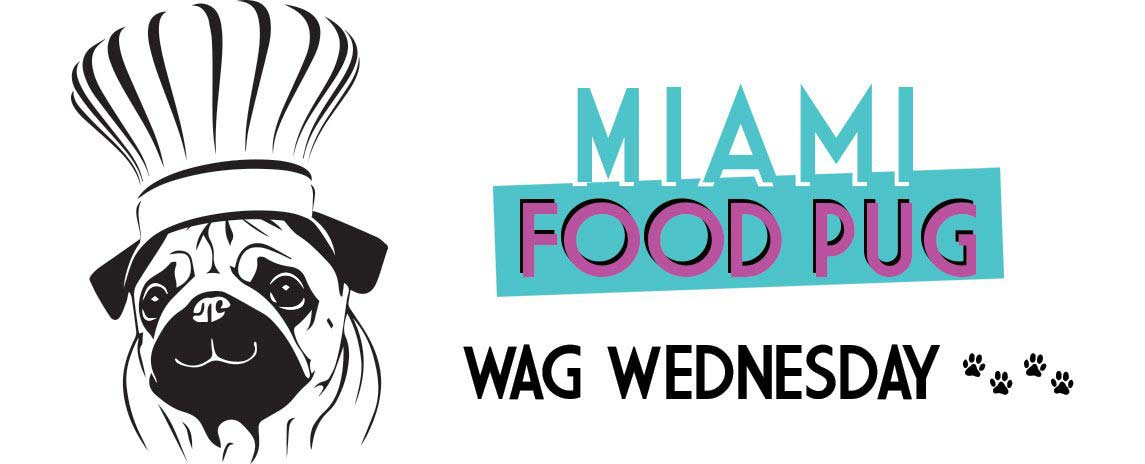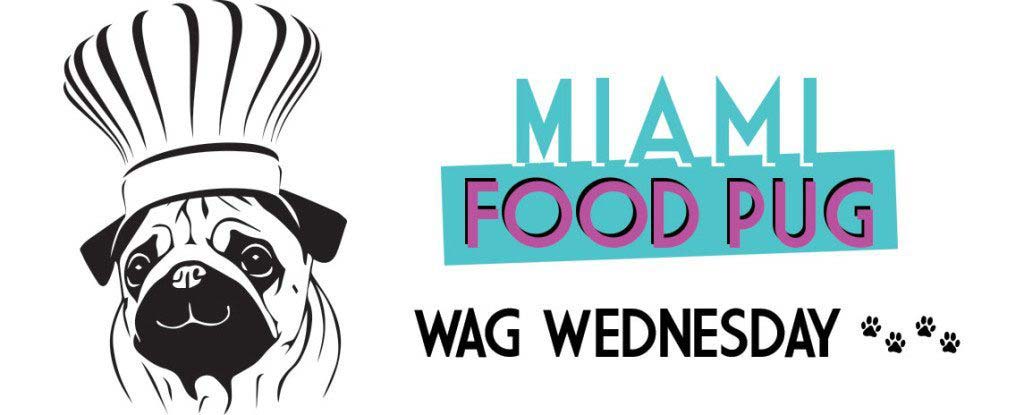 Since starting the blog, we've interviewed many members of the hospitality industry, and one constant among the interviewees has been a profound love for their pets. We thought it would be great to share this love with our readers.
That's why we launched an ongoing feature called "Wag Wednesday" to showcase industry peeps and their pets. Know someone who wants to be featured? Email us at bark@miamifoodpug.com.
This week, we're featuring Ross Evans, Executive Pastry Chef at Kuro at Seminole Hard Rock Hotel & Casino, and his American Bulldog/Staffordshire, Holly.
Your Name: Ross Evans
Your Pet's Name: Holly
Sex: Female
Age: 8
Breed: American Bulldog/Staffordshire
How did you come to own your dog? What drew you to her?
I met a woman named Cristina (now my wife), in Charleston, SC, and asked her to join me for dinner at Husk restaurant. The dinner was a chance for both of us to enjoy some low-country cooking and talk about our careers in the food and beverage industry. I met Holly, now "our" dog, later that evening when I brought her mother home. Holly was four years old at the time. I've never seen a dog so happy to meet a stranger. Her energy level was through the roof, and I couldn't help but laugh at how excited she was. It's been another four years, and she hasn't changed except for the white hair taking over her muzzle.
What's the story behind your dog's name?
Cristina got Holly on December 23, 2008. If there's one thing you should know about my wife it's that she loves the holidays — now they are "Hollydays." The smile that is always stuck on our dog's face just sets the joyful meaning of her name in that much more.
How would you describe your dog's personality?
Not only a man's best friend, but truly a family's best friend. An all-around great companion. She is a very adaptable dog and has stayed with a lot of different people and experienced different cultures over the years, and no one has ever had an issue. Her temperament is very well-rounded no matter the age or character of a person. She hates people who knock on our door, but loves it when you ring the doorbell. She is great with kids and our two nieces.
How has owning a pet made your life richer?
Every day, night or time that I come in the front door, Holly is there to greet me. Every day — no matter the life struggle or the long day at work — the animals are always happy to see me when I get home. My mood is always happy when I open that front door. Who would ever get upset or resist a pet that just wants to lay down with you when you get home? So it's not really about how they "improve" my life every day.
It's said that dogs reflect their owners and vice versa. How does this apply to you and yours?
Holly loves the outside, and she loves riding in the truck. She shares the same passions I do when it comes to basking in the sun or taking drives just to feel the wind. We are both very excited creatures.
Tell us a funny story about you and your dog.
My wife doesn't let the dog in the bed. For a few months, as soon as Holly would hear the truck crank up and pull out of the driveway when Cristina left, she would crawl into the bed and lay down next to me. But, I had to put an end to that. We already spoil her with luxury dog beds.
See past editions of Wag Wednesdays here.