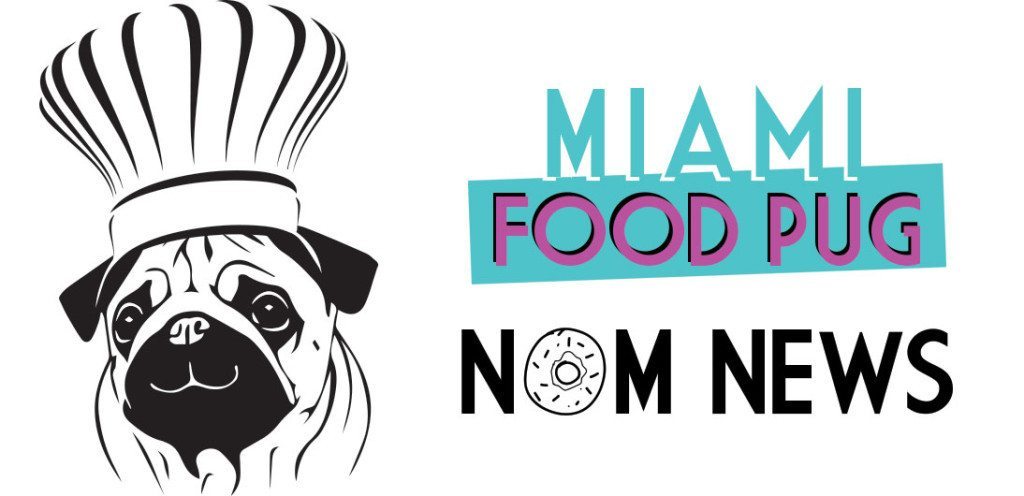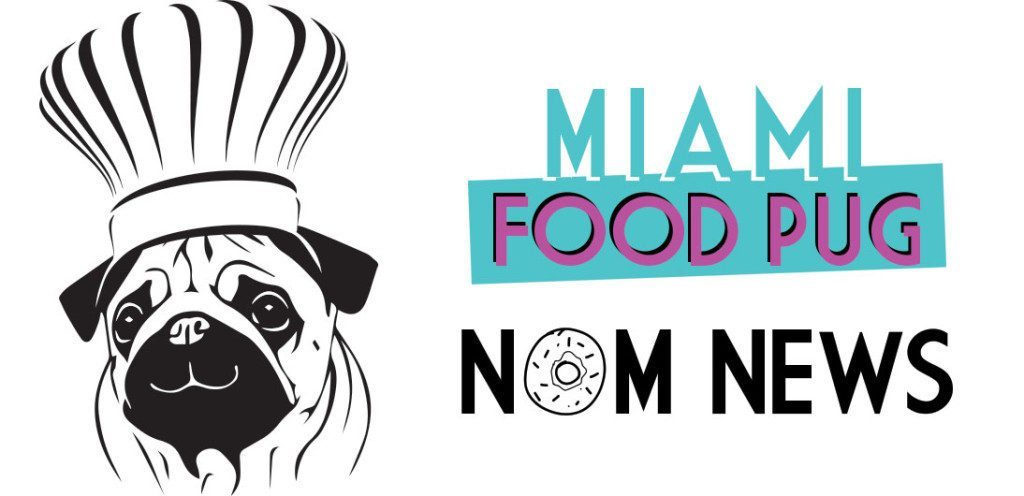 February 7, 2020
We're back with Nom News after taking a break for Super Bowl weekend. Each Friday, we compile South Florida food-related news and events that we couldn't fit on the site earlier in the week, as well as other local news that piques our interest. Want to be included in our next roundup? Shoot us an email at bark@miamifoodpug.com.
Ember Debuts New Lunch Menu
Seawell Launches Drag Brunch
Paella and Sangria-Making Class at Bulla
Pommery Dinner at Dune
Ruth's Chris to Open in Aventura ParkSquare
Toscana Divino x Elcielo Collaboration Dinner
Industry Night at Cleo South Beach
McDonald's Introduces New Shamrock Dessert
Little Palm Island Appoints New Chef
Ember Debuts New Lunch Menu
Ember in the Design District has just launched a brand new lunch menu with light and flavorful options, as well as heartier fire roasted dishes the Miami staple has become known for around town.
Highlights include:
– Florida Albacore Tuna Crudo: aji amarillo, black olive oil, watermelon radish, radish sprouts
– Roasted Local Tomato & Pepper Soup: chevre mousse, fine herbs salad
– Baby Gem Lettuce Salad: buttermilk vinaigrette, grana padano, fresh dill, lemon zest + your choice of protein
– Ricotta Gnudi Dumplings: fire roasted tomato sauce, peppered goat cheese
– Fire Roasted Sunchokes: salsa verde, chickpea hummus, toasted sesame tahini
– Maine Lobster Roll: celery remoulade, pickled peppers on toasted brioche
Seawell Launches Drag Brunch
The recently opened coastal American seafare restaurant, Seawell Fish N' Oyster, will add an extra element to Sundays with a drag brunch. Kicking off on Sunday, February 9, drag diva, makeup artist and Miami Beach showgirl, Miss Noel Leon, will host the first-ever drag brunch at Seawell Fish N' Oyster.
Along with host Miss Noel Leon, three other queens are set to perform. From 11:30 a.m. to 3 p.m., guests will be able to enjoy the a la carte brunch menu including Executive Chef Julian Garriga's signature dishes like the Wake n' Bake Bowl, New England Cheddar Biscuits and Eggs Benny. To top off the brunch, guests can enjoy the $20 bottomless mimosa special while watching unforgettable performances from some of Miami's top queens.
Guests are encouraged to book a reservation ahead by calling the restaurant at 786-594-5820.
Paella and Sangria-Making Class at Bulla
Feeling the love in the air? Whether you're paired up this Valentine's Day or single and ready to mingle, Bulla Gastrobar invites you to a Paella & Sangría Making Class hosted by the Executive Chef. Perfect for couples who want to learn the secrets of Spanish cuisine as well as friends who simply enjoy great food and quality sangrias.
Participants will learn how to make a delicious Seafood Paella while sipping on signature Bulla Gastrobar sangrias to kick-off Valentine's Day weekend. Don't miss out on this one-of-a-kind opportunity – reserve your spot today! Click here for the Coral Gables class, and click here for the Doral class.
Pommery Dinner at Dune
On Thursday, February 27, DUNE Executive Chef Edgar Beas will present a special three-course menu created especially to pair with Pommery Champagnes. A Pommery expert will also be on-site to guide guests through the experience. Priced at $150+ per person, the evening gets underway at 6:30PM. Seating is limited and reservations are required.
Purchase your tickets here.
Ruth's Chris to Open in Aventura ParkSquare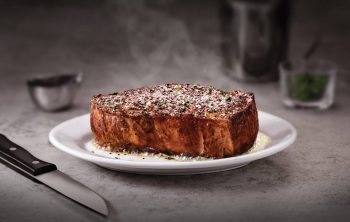 Aventura ParkSquare (APS), Aventura's only live, work, play real estate development, has announced fine-dining restaurant, Ruth's Chris Steak House, will be opening its sixth South Florida location at APS. Ruth's Chris has been in business more than 50 years, and is a welcome addition to the wide-array of fine dining and fast casual restaurants already available on-site.
Ruth's Chris specializes in custom-aged USDA Prime steaks expertly prepared and served on 500-degree sizzling hot plates. The made-from-scratch sides are served family-style. The menu will also offer a variety of seafood options, soups, salads and decadent desserts all sourced from the freshest ingredients available. Ruth's Chris will also bring its award-winning wine and spirits menu to the new location with a wine list that features over 200 labels, premium wines by the glass and specialty hand-crafted cocktails. They have five other South Florida locations: Coral Gables, Fort Lauderdale, Boca Raton, West Palm Beach and Palm Beach.
The steak house will join other restaurants at APS including: Graziano's, Casa d Angelo, Bartaco, Ono Poke, Delicious Raw and more. Construction of Ruth's Chris will begin later this year with an opening date in early 2021.
The nearly 7.5-acre development is comprised of 131 boutique residences, 50,000 square feet of retail space, which features a variety of restaurants, lounges and health and wellness tenants, 100,000 square feet of Class A office space, a 50,000 square-foot wellness and medical center and a Marriott Aloft Hotel. It is located at 2920 NE 207th Street in Aventura.
Toscana Divino x Elcielo Collaboration Dinner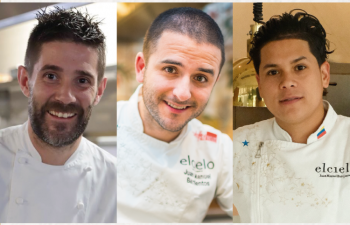 Toscana Divino, located in Mary Brickell Village, is partnering with Elcielo for an evening of ItaloColombian cuisine presented by Executive Chef Andrea Marchesin and Executive Chef Juan Manuel Barrientos and Corporate Chef Raymond Li of Elcielo. The esteemed chefs will work together to create an immersive menu of Italian and Colombian flavors on Monday, February 17th at 7 pm at Elcielo Miami.
The first dish of the six-course prix-fixe menu is a Potato Cylinder and Crab Tartare with mango gel, dill pollen, and tomato basil crunchy spaghetti. For the second course, guests can enjoy Tiger Prawn Crudo with guanabana yuzu leche tigre, midnight basil, and frico. The third course includes a Seared Scallop dish with champagne foam.
Guests can then indulge in a Tiger Prawn Bisque Risotto with spicy coconut crunch and powdered greens. For the fifth course, the restaurant will serve a Colombian Cod Puttanesca with salsa criolla, lacto green tomato, chives relish, oregano, and papa agrudadas served with pan de yuca. The dinner is $79++ per person. Guests can also complement their dinner with a glass of wine for $11.
Andrea orchestrates Toscana Divino's open Italian kitchen the way a conductor leads a symphony, blending a panoply of diverse, flavorful ingredients and innovative techniques with traditional Italian dishes. His distinct culinary approach derives from global experience that includes serving as private chef, training in his native Italy where he worked in notable restaurants and working with Maitre Cuisinier de France and local farmers in the Haute-Savoie region of France.
Having created and founded the Elcielo restaurant brand, Juan Manuel's notable list of accolades include an impressive ranking as the youngest chef to be included in the 50 Best Chefs in Latin America by San Pelligrino in 2013, 2014 and 2015. Raymond Li's gastronomic talents have brought him to acclaimed restaurants around the world including Palmar which was named one of the 50 Best Restaurants in America by Bon Appétit.
Sponsors for the evening include San Pellegrino, Acqua Panna and Inedit Damm. For reservations, call 305.755.8840 or email miami@elcielococinacreative.com. Tickets can also be purchased here.
Industry Night at Cleo South Beach
Cleo South Beach launched their Industry Night on February 3rd, the first event of the new weekly activation. This new event will celebrate those who work in the service industries (hotels, nightlife, restaurants, etc.) by making Mondays feel like Friday.
For some much needed deserved R&R, service industry employees will be able to sit back, relax, and enjoy extended social hour specials when they show their business card. During this special deal, guests will be able to sip on specially crafted cocktails such as the Janapolitain and Jasmine's Margarita as well as a selection of signature dishes including Babaganoush($6), Brussels Sprout Chips($5) and Spicy Cigars($5), Lamb Shawarma ($6) and Spicy Moroccan Merguez ($7) all night long.
McDonald's Introduces New Shamrock Dessert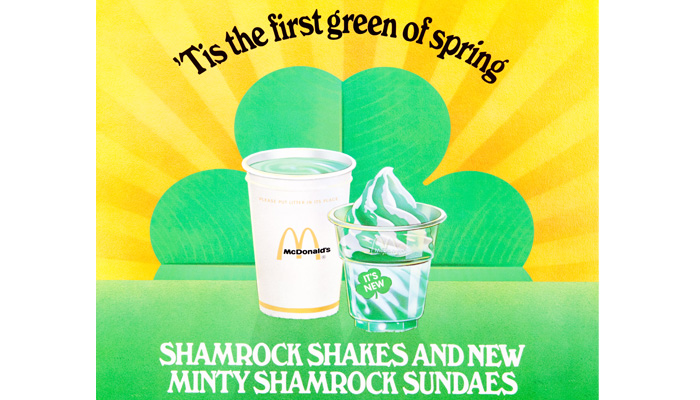 The first green of spring is right around the corner! McDonald's Shamrock Shake will return on Feb. 19, marking the 50th anniversary of the legendary treat. To celebrate, McDonald's is taking the Shamrock Shake® nationwide for the first time since 2017 and introducing the new OREO® Shamrock McFlurry® for a limited time. This year, customers have two different ways to enjoy the craveable Shamrock taste they know and love — how lucky is that?
– The one and only Shamrock Shake features creamy, vanilla soft serve blended with our unmistakable Shamrock flavor and topped with a whipped topping for a delicious minty treat.
– The new OREO Shamrock McFlurry is a twist on a fan-favorite, featuring creamy, vanilla soft serve with our unmistakable Shamrock flavor and OREO® cookie pieces blended throughout for a delicious minty-chocolaty dessert that super fans and new fans alike can enjoy.
Shamrock enthusiasts can experience the luck of the 50th Shamrock Season at McDonald's starting Feb. 19 at all participating restaurants nationwide for a limited time.
Little Palm Island Appoints New Chef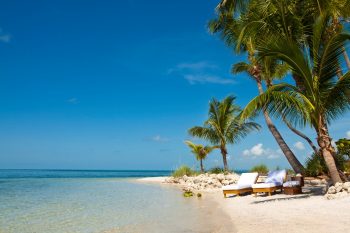 Noble House Hotels & Resorts, a collection of luxury hotels and resorts, proudly announces the appointment of Daniel Ganem as executive chef of Little Palm Island Resort & Spa, located on a 4 acre private island off the coastline of the Florida Keys. In this role, Ganem will manage the property's signature restaurant, The Dining Room, as well as oversee all culinary operations for the ultra-luxe resort, which will be reopening March 1, 2020, following a two-year closure due to hurricane damages.
With more than 20 years of professional culinary experience and kitchen management, Chef Ganem has an established history of success in hotel and resort restaurants all over the world. Ganem most recently held the positions of executive chef and chef de cuisine for a Forbes 4 Star, AAA 4 Diamond-rated hotel where he managed four restaurants, including an award-winning steak and seafood fine-dining steakhouse as well as 20,000 square feet of event and banquet space.
A best-kept secret for U.S. presidents and celebrities, Little Palm Island Resort & Spa is located on a lush, private island dotted with crushed seashell paths amid verdant tropical foliage. Each of the 30 redesigned thatched-roof suites offer vibrant ocean views and plush, all-new interiors. A new world-class spa features a two-story atrium with carved architectural details and a handcrafted tile fountain. The renowned Dining Room has been enhanced to encompass sweeping views of the ocean and combines with a guest favorite, The Monkey Hut lounge.
For more information, call Little Palm Island Resort & Spa at 1-800-343-8567.