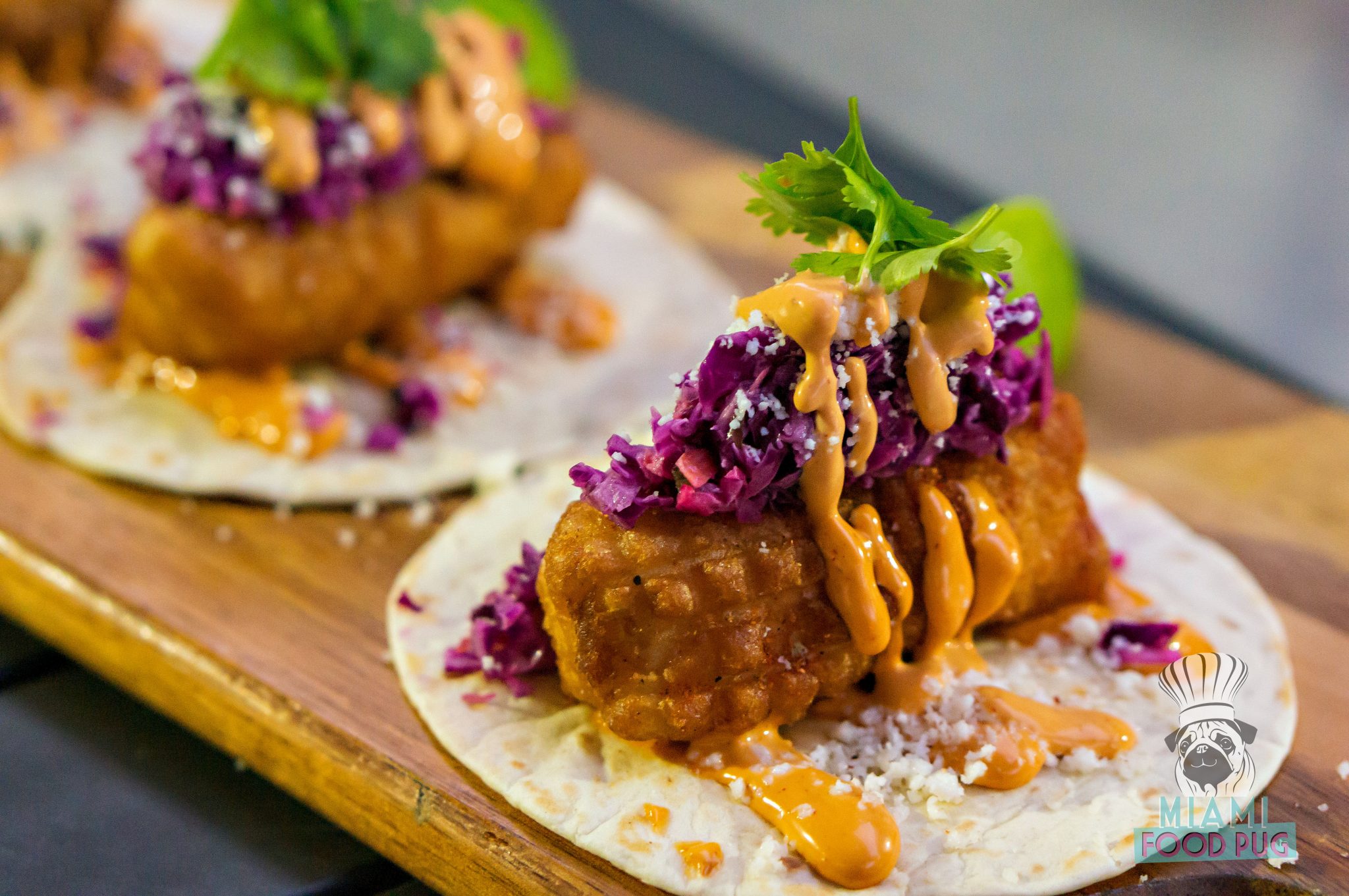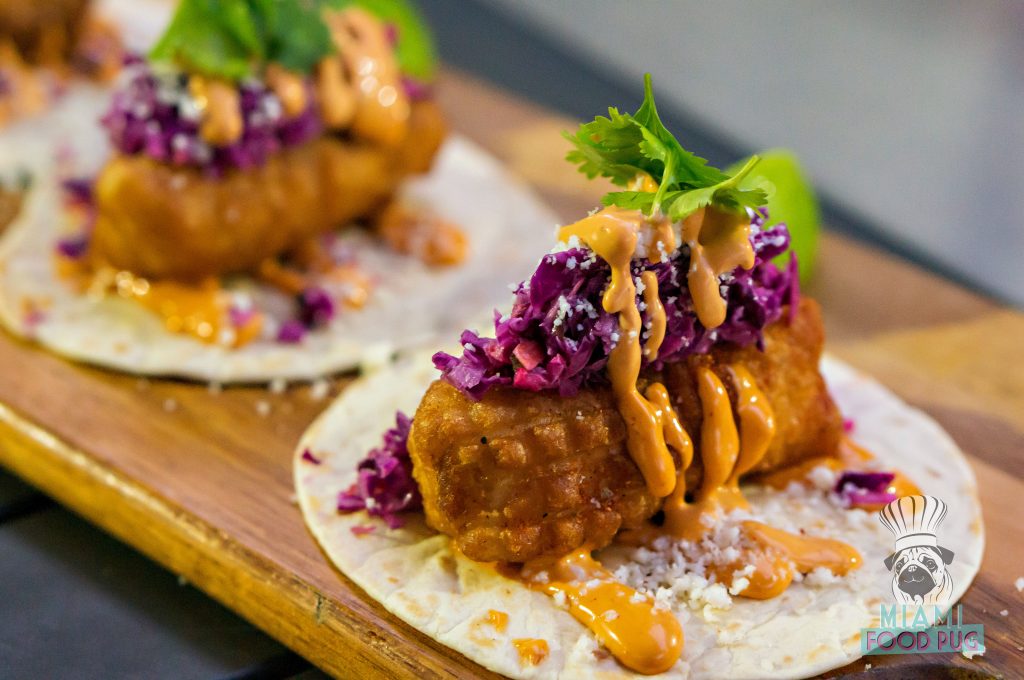 What a difference a new chef can make! When we last tried The Spillover a few years back, it was … fine. The food was okay, but we expected more from the team behind faves like Lokal and Kush. As a result, we kinda avoided the place for a while – until now. With Chef Juan Borjas now at the helm, The Spillover is giving us several delicious excuses to visit Coconut Grove.
Among the new items on the menu are the Prawns Toast and the Hamachi Crudo Ponzu, both of which blew us away at first bite. The former with its tasty toast and chipotle lemon butter packed a flavorful punch that had us smiling ear to ear. We both agreed this was one hell of a start to our meal, and the hamachi crudo further drove that point home. Another favorite of the night was the Baja Fish Tacos, which come three to an order. You definitely get your money's worth as the fish is HUGE, and the chipotle crema is ::chef's kiss::
Our jaws dropped when we tried the Yaki Tuna Tataki Pinchos, which are plated perfectly for sharing. My goodness, the tuna is fantastic and fresh. And the accompanying soba noodles are a nice touch. We typically hate soba noodles, but these were actually quite good. Hats off to Chef Borjas for turning us into fans. Complementing the food are new drinks like the Cocolito, which you've surely seen on Instagram by now. Served in a flamingo koozie, it's a cross between a Pina colada and a mojito. On a hot Miami day, it's refreshing AF. Not Your Kid's Juice Box is another drink you should order, if only for the presentation. Let's just say it certainly lives up to the name (and it tastes great, too).
Should you find your sweet tooth looking for some action at the end of your meal, get the Baby's Guava Bread Pudding. The name says it all, and it's a calorie bomb. Hit the gym afterward, and you'll be fine. There's also a key lime pie if you want something a little less rich. Whether you're thinking of visiting The Spillover for the first time or the 20th, this new menu will leave you plenty full and happy. We were hesitant about checking the place out after our last experience, but those reservations were unwarranted. Now, all we can think about are that prawns toast and tuna pinchos.
The Spillover is located at 2911 Grand Ave in Coconut Grove. For hours of operation and other information, visit their official website or call 305-456-5723.