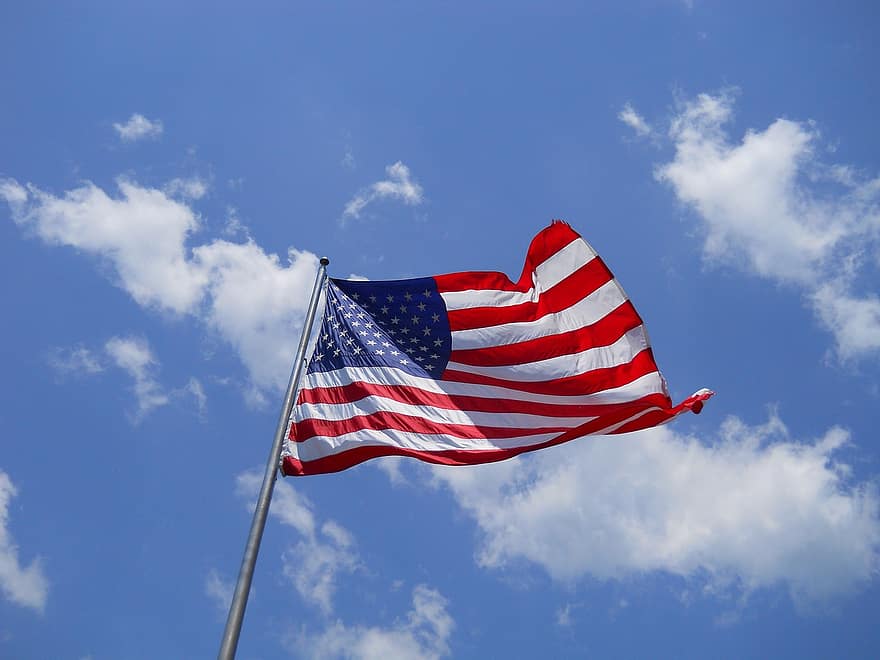 The long weekend is upon us! And just in time, local restaurants have been allowed to reopen their dining rooms. Need ideas for chilling out and enjoying the holiday?
Below, you'll find fun events and promotions taking place across the city. Details are subject to change – especially with the current pandemic – so contact the restaurant directly for the latest details.
Café Prima Pasta
It isn't a typical Labor Day weekend in Miami without a little rain showers. Café Prima Pasta is now offering the perfect promotion for Miami-Dade County's new outdoor dining restrictions and the city's infamous rainy summer weather. The restaurant's "When it Rains, We Pour" happy hour will rely on Mother Nature as its cue for an impromptu happy hour. This Labor Day, Café Prima Pasta will serve $3 glasses of French Rosé from 4 to 7 p.m., if weather permits. This special will run throughout the weekend and guests must mention the campaign to receive promotional pricing.
Casa Sensei
This Labor Day weekend and every other, Casa Sensei partnered with Rock N Roll Tequila will give patrons an all-access pass to the best special in town, Rock N Roll Weekend brunch along the Las Olas waterfront in Fort Lauderdale. As part of the brunch, Casa Sensei has launched a new cocktail menu with signature libations created with Rock N Roll's branded tequila.
Guests can dine and drink like rock stars from 12 p.m. to 4 p.m and indulge in the restaurant's greatest food and drink "hits" with gorgeous waterfront views, live music and a Grand Prize Raffle. Any time a Rock N Roll Tequila cocktail is purchased, guests will be entered into a raffle to win a Rock 'N Roll gift basket and a 2-night stay at the Hard Rock Guitar Hotel in Hollywood.
Jaguar Restaurant
Celebrations are a must and Labor Day weekend won't be missed this year! Jaguar Restaurant is offering their famous "Parrillada", this time around with delicious steak cuts and potatoes! What better way to spend the holiday weekend than gathering with your loved ones and celebrating the end of summer with a delightful meal at Jaguar's terrace.
Full of yummy steak cuts, the Parrillada showcases flavors from the authentic Latin-American cuisine, accompanied by perfectly crisp roasted potatoes. Guests are welcome to pair their dish with Jaguar's selection of beer, wine, or any summertime cocktail of their choice. As we kiss long weekends goodbye until Thanksgiving, Jaguar wants to ensure you spend your holiday weekend with good food, good drinks, and good company.
Feel comfortable dining at Jaguar's Outdoor "Mini Jungle". They are keeping cleanliness as a priority and following all safety regulations. The restaurant will also be available for Takeout and Delivery.
La Mar
Take your Labor Day BBQ up a notch! Available for pickup and delivery from Sept 4 – 7 for $149 (serves 4), the beautifully packaged La Mar Labor Day Grilling Kit includes a complete Peruvian-inspired meal with ready-to-grill meats, seafood and vegetables. The kit includes: 1 Whole Branzino with Chimichurri; 12 Shrimp Marinated with Aji Amarillo; 2 Octopus Tentacles with Anticuchero; 2 Chicken Thighs with Anticuchero; 4 Peruvian Yellow Potatoes; 2 Whole Peruvian Choclos with Garlic Butter and Ocopa Sauce; 1 Huac n Cheese and Rocoto Sauce. Cocktails, beers and desserts are available to add-on.
Le Chick
Take time to celebrate Labor Day weekend, a special day dedicated to workers and their contributions to society at Wynwood's hidden bar vibe restaurant, Le Chick. For those who are staying in the area, there's some good news for you, guests will be able to enjoy an ALL-DAY Happy Hour from 12 pm to close. As you may know, Le Chick is known for its delicious and modern comfort food and craft cocktails.
Looking for an energetic spot with a laid back ambiance? Expect a perfect and safe environment where you can sit back, relax, and sip on a refreshing cocktail such as a frozen Margarita or a Frosé. Be ready to fall in love with the style of the food, the flavors, and the sophisticated yet inviting atmosphere. Grab your friends and family and spend the second Monday of September at Le Chick where you will have a variety of specialty drinks with a twist to choose from, accompanied by upscale American food.
Morton's The Steakhouse
To celebrate the long weekend and the end of summer, Morton's will offer patrons a decadent 4-course dinner for two for $99 from September 4 – 7. Diners can choose one starter, salad, entree and dessert including offerings such as Prosciutto Wrapped Mozzarella, Classic Caesar Salad, 6 oz. Center-Cut Filet Mignon, Honey-Glazed Balsamic Salmon and the Legendary Hot Chocolate Cake.
Additionally, this delicious dinner is accompanied with a choice of a Pebble Lane Cabernet Sauvignon, Pinot Noir or Chardonnay to share for the table. Lastly, Morton's will celebrate National Cabernet Sauvignon Day on Sunday, August 30, offering guests 50% off all wines $600 and below with a purchase of food. This offer is available for dine-in or to-go orders.
Phuc Yea
What better way to celebrate Labor Day Weekend than spend it slurping on fresh oysters? At Phuc Yea, Oyster Brunch will be available for locals to dine on and enjoy with a refreshing cocktail. With the indoor dining rooms now open, guests can get the feel of the restaurant's street-style art murals and portraits depicting its owners' heritage and 90s New York upbringings or the mesmerizing Lantern Garden for outdoor dining.
If guests aren't comfortable with dining out yet, pick up and delivery is available via online apps like UberEats, Postmates and DoorDash. For up to the minute information follow @PhucYea on social media. Phuc Yea remains working continuously taking all the proper precautions and following all the rules set in place to keep everyone safe.
Seaspice
Celebrate Labor Day weekend with a waterfront brunch at Seaspice. Indulge in Seaspice's signature Maine Lobster Rolls specially prepared for this holiday weekend. Enjoy a feast complete with chilled Veuve Clicquot, Jackman Ranch Wagyu Burgers and the freshest sea-to-table fare for a sensational Labor Day celebration.
Indoor dining with vast waterfront views as well as al fresco seating will be available. Spending the day on the water? Order your fare to-go for a Seaspice feast at sea with dockside takeaway service.
Shooters Waterfront
After spending your Labor Day out at sea, dock, drink and dine at Shooters Waterfront for an unmatched al fresco dockside dining experience featuring live entertainment, including live music. Begin the weekend with Yoga + Yolks on Saturday morning, then proceed to lunch, brunch or dinner. Shooters Waterfront features a fresh, coastal-inspired menu served with sweeping views of the Intracoastal Waterway perfect for an unforgettable Labor Day Weekend wine and dine. The restaurant also features three artfully designed cocktail bars and a chic outdoor lounge where guests can enjoy refreshing cocktails and waterway breeze. Boasting 340 feet of dockage and complimentary valet parking, guests are welcome to arrive by land or sea.
St. Regis Bal Harbour
From Friday, September 4th to Sunday, September 6th, The St.Regis Bal Harbour will be hosting a (socially distanced) poolside parrillada! Hotel guests along with locals who purchase the hotel's Pool & Beach Access pass($100) or Oceanfront Day Villas($550) will be able to order off of this special a la carte BBQ menu! The parrillada menu consists of savory barbeque dishes like Pan con Chicharron, Thai Style Spareribs, Adobo Grilled Skirt Steak Sandwich, and a Charred BBQ Pulled Mushroom Sandwich as a plant-based option.
Villa Azur
As summer Fridays come to a close, we're taking it back to the 90's and the early 2000s with Cosmo Night at Villa Azur this Labor Day Weekend starting at 6 p.m. Put on your best "Sex and the City" look and gather your girlfriends for a totally fab Friday night out. Sip on oversized Carrie Cosmos ($10), crafted by Bar Manager Carlos Ramos, and groove (in your seat) to nostalgic beats by DJ Yez. You can also enjoy cocktails inspired by the characters on the show such as, Samantha ($16) with Ilegal Mezcal, Ancho Reyes Chile, poblano liqueur, passion fruit, basil; Charlotte ($16), Amass Dry Gin, fresh lemon juice, sugarcane, champagne; Miranda ($20), Absolut Elyx, coffee borghetti, espresso Shot, Hint of Bailey's. The themed dinner will take place in the restaurant's expansive open-air terrace under the canopy of trees and moonlight. Villa Azur continues to rigorously follow the CDC guidelines to keep their employees and patrons safe.