October 16, 2020
Each Friday, we compile South Florida food-related news and events that we couldn't fit on the site earlier in the week, as well as other local news that piques our interest. Want to be included in our next roundup? Shoot us an email at bark@miamifoodpug.com.
R House Reopens in Wynwood
Dolce Italian Is Back
The Lincoln Eatery Hosts Parkinson's Fundraiser
2020 Taste America Event Goes Virtual
Bulla Gastrobar Hosts Wine Dinners
R House Reopens in Wynwood
R House, the Wynwood eatery known best for its contemporary American fare, lively brunch scene and over-the-top drag performances is back its bold, new Latin-inspired menu and elevated bar program inspired by the vivacious flavors of Miami.
Throughout the COVID-19 pandemic, R House proprietors, executive chef/owner, Rocco Carulli, and director of operations/husband, Owen Bale, took the opportunity to revamp, refine and relaunch a refreshed iteration of the restaurant to include a charming outdoor terrace adorned with string lights and tropical foliage to keep the Miami vibe fully intact.
Chef Rocco's new menu is nothing short of a love letter to Miami – set to go live on Friday, October 16 – mixing the flavors of the Magic City's Latin flair, his classic culinary training and deep experience with global cuisine. The dinner menu is divided into ten sections: Arepas, Empanadas, Croquetas, Ceviches, Tostones, Charcuterie, Salads, Sandwiches, Large Plates and Snacks. Much like the fare, the cocktail program at R House highlights the bounty of Latin America's indigenous ingredients as well as pay homage to Miami's rich cocktail heritage.
Photo credit: Dan Kocsis
Dolce Italian Is Back
Capturing the timeless spirit of Fellini's 1960's Rome, Dolce Italian has reopened its doors to the public following COVID-19 mandated closures. The acclaimed eatery is once again serving up delectable dishes and drinks, available to be enjoyed indoors, on the expansive patio and on the newly renovated rooftop. Dolce Italian is open Wednesday – Sunday 12PM-9PM for dine-in guests, delivery and takeout.
With the focus of providing genuinely unique experiences, Dolce Italian will bring delicious Aperitivo offerings from Wednesday – Sunday (3PM – 6PM) including a complimentary cocktail, beer or wine by the glass with the purchase of any food item. Guests also have the opportunity to take the flavors of Italy home with takeout and delivery inclusive of Dolces' cocktail kits.
Also, to celebrate National Pasta Day, dolce Italian will be offering their mouth watering Cappellacci with corn and ricotta with peas a la francaise and crispy prosciutto for $16 and $8 house wine by the glass.
The Lincoln Eatery Hosts Parkinson's Fundraiser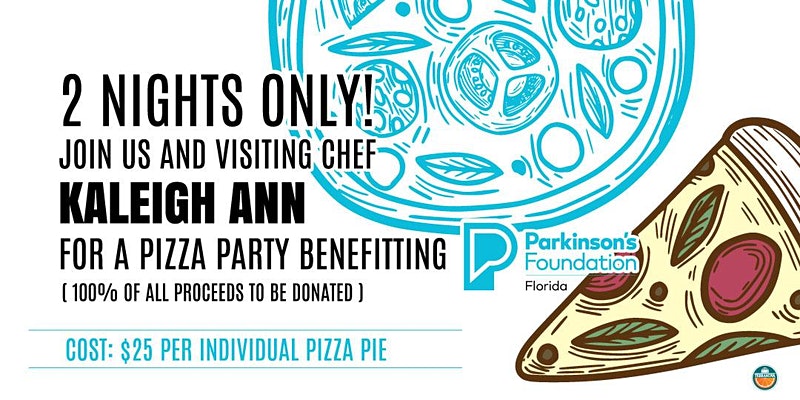 The Lincoln Eatery presents Pizza Party, an event hosted by chef and pizza connoisseur Kaleigh Ann, benefitting the Parkinson's Foundation today, Friday Oct. 16, from 6 p.m. to 8 p.m. Pizza's will be prepared on the food hall's garden terrace and sold in advance. The Parkinson's Foundation, an organization dedicated to accelerating research to combat the disease and improving the lives of those affected by it, will receive 100% of all event proceeds. The event will also include live music performances by Big Brooklyn Red.
Each pie will be created by Kaleigh Ann, also known as @ItsThePizzaSlut on Instagram, who has an extensive social media following as a result of her pizza creations.
During the event, attendees will have the opportunity to choose additional pizza options from any of the 16 fast-casual, culinary concepts that call the Lincoln Eatery home. Each Lincoln Eatery restaurant will include their own pizza creation for purchase.
The charitable culinary activation will be held on the food hall's plush patio, where guests will have comfortable seating surrounded by open spaces and extensive lush greenery. Attendees can book their pizza pie in advance via Eventbrite.
2020 Taste America Event Goes Virtual
The James Beard Foundation has announced featured chefs, cities, and programming for its annual Taste America event. The 2020 Taste America event presented by Capital One will take place on Sunday, October 18 in 20 cities nationwide at 8 p.m. EST
This year, in lieu of the usual in-person events, participating chefs, special guests, and diners from twenty cities around the country will come together for a virtual communal dinner to eat, celebrate local independent restaurants, and support efforts to rebuild a more sustainable and equitable industry. The special dinner and show enjoyed from the comfort of home will bring together thousands of chefs and food lovers on one special night.
Each event ticket includes a local chef-created three-course meal plus wine and whiskey to be enjoyed at home and access to a broadcast featuring a lineup of James Beard Foundation chefs and special guests from across the country.
The broadcast will be emceed by Antonia Lofaso and will feature two roundtables featuring participating chefs listed below as well as special guests including: Carla Hall, Gail Simmons, and DJ Hesta Prynn who will curate music throughout the event. A round of trivia to test your food knowledge in your home city will also entertain and challenge participants.
Capital One cardholders have the exclusive opportunity to purchase a Capital One Access Pass that allows them to enjoy the three-course meal, wine and whiskey, and national broadcast while also unlocking access to a VIP reception with their city's featured chef and Foundation host prior to showtime and a special gift.
Locally curated menus for each participating city can be viewed here. Tickets and the Capital One Access Pass are $150 and can be purchased at https://www.jamesbeard.org/events.
Bulla Gastrobar Hosts Wine Dinners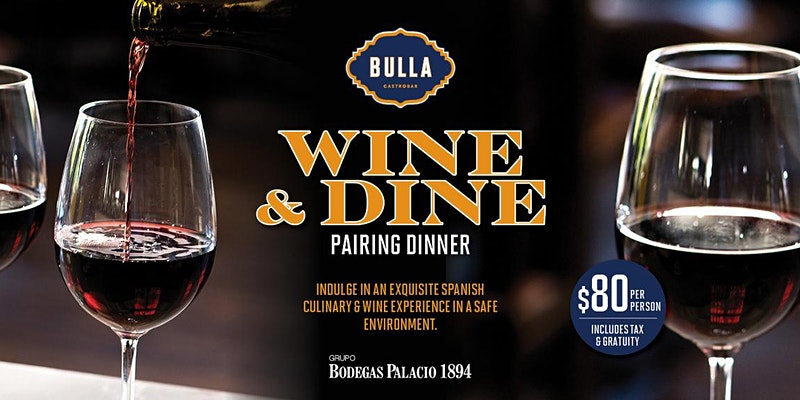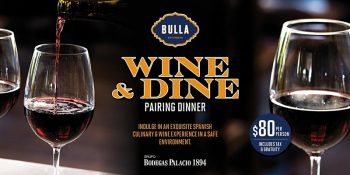 Bulla Gastrobar and Grupo Bodegas Palacio Wines invite guests to indulge in a socially distant, four-course dinner and wine pairing for $80 per person. This gastronomic experience savors cuisine hailing from regions all over Spain, complemented by wine from the popular region, La Rioja.
Rich in its dishes and in its reds, this exclusive event features favorites like the Catalan Style Cannelloni and the unforgettable Bulla Truffles.
Doral: Wednesday, October 21 from 7:00 – 9:30 pm
The Falls: Thursday, October 22 from 7:00 – 9:30 pm
Seating is limited, to adhere to social distancing guidelines. Guests can enjoy an additional 10% off, when they purchase 4 tickets.