October 9, 2020
Each Friday, we compile South Florida food-related news and events that we couldn't fit on the site earlier in the week, as well as other local news that piques our interest. Want to be included in our next roundup? Shoot us an email at bark@miamifoodpug.com.
Now Open: The Doral Yard
Kush Hialeah to Open October 14
BCC Eats Launches Inaugural Event
Pizza Sundays at Jaguar
PINCHO Debuts Chicken Sandwich
New Power Lunch at Osaka
Now Open: The Doral Yard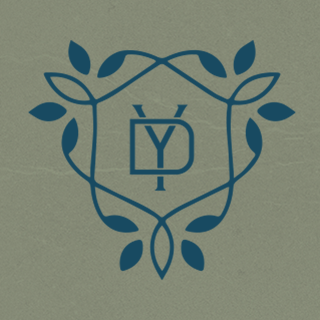 The Doral Yard, a new community gathering concept created by Della Heiman of Yard Hospitality and Joseph Furst, founder of Place Projects, in Downtown Doral, is now open.
Operating Sundays and Tuesdays-Thursdays from 11 a.m. to 10 p.m. and Fridays-Saturdays 11 a.m. to curfew, The Doral Yard is part of Downtown Doral's pedestrian-only activation of Main Street, offering the best option in Miami-Dade for a family-friendly, safe, and fun dining and community experience.
At The Doral Yard, everyone is invited to enjoy family-friendly arts, fitness and cultural experiences, socially distanced live music and offerings from culinary entrepreneurs. Detailed safety considerations allow peace of mind.
Committed to creating a place that Doral residents and visitors can make their own safely, The Doral Yard is providing inviting, covered and ventilated outdoor seating on Main Street with a host to facilitate safe and comfortable accommodations.
The Hub, the indoor portion, is currently open, for takeout and pickup orders, as well as for limited indoor seating.
Order craft cocktails from The Bar at The Yard and savory eats from culinary vendors including plant-based and globally-inspired della bowls, authentic Venezuelan rotisserie chicken and comfort food from un pollo and dim sum made from scratch daily by YIP.
Sweets vendors including handcrafted gourmet pops with customizable toppings by Paletas Morelia and Santo Dulce's made-to-order churros served with locally sourced ice cream are also available.
Kush Hialeah to Open October 14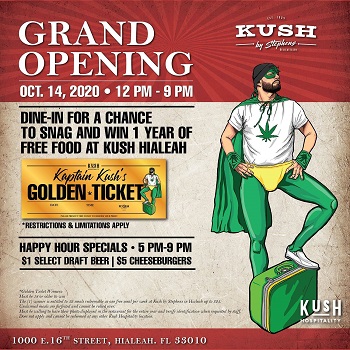 Kush Hialeah, also referred to as Kush by Stephen's, will open to the public on Wednesday, October 14, 2020. Guests dining in on opening day will have a chance to find Kaptain Kush's Golden Ticket and win an entire year's worth of free food at Kush Hialeah (restrictions and limitations apply).
On opening day patrons can also expect happy hour specials from 5PM-9PM along with $1 select draft beer, $5 cheeseburgers and more – all in celebration of the reopening and relaunch of one of Kush's most cherished restaurants.
The menu, which will continue to boast New York deli-style favorites reads like a greatest-hits from both the original Stephen's Deli and Kush with newly added temptations. Kush favorites now on offer in Hialeah run the gamut, from must-have appetizers and burgers such as the famous Florida Alligator Bites ($14) and the award-winning Frita by Kush ($14).
New to the mix are the house-made Goy-ish Croquetas ($9) made with pastrami and "Reuben" fillings and the Chili con Plantanitos ($9). Deli favorites making the transition include Bubbies Matzoh Ball Soup ($7), the Reuben ($15) and the Rachel ($15).
Paying homage to the classic New York deli, Kuscher has invented a series of sandwiches named after Miami greats including the DJ Laz Spicy Chicken Sandwich ($13) and Ana Maria Polo's Tuna Salad Wrap ($12). All day breakfast will continue at Kush Hialeah as well; highlights include Don Francisco's Bacon, Egg & Cheese ($10); Walter Mercado's Bagel w/ Lox ($15) and a Kush signature, the Chicken-N-Waffles ($15).
BCC Eats Launches Inaugural Event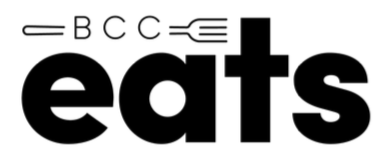 Ready to (not) party together? It's time to dust off that look you bought in March, saved for June, and still haven't had a chance to wear. Brickell City Centre will be hosting its first ever pop up dining experience at the end of the month.
This October 23-25, prepare your palates for a pop-up dining experience that takes you out of your kitchen and onto the streets of Brickell. Brickell City Centre will be celebrating its newly minted dining platform, BCC  EATS  with a socially distanced weekend-long series of outdoor foodie events.
Dubbed the Anti-Social, the shopping center will host a mix of open-to-the-public and RSVP'd brunches and dinners for guests of all ages seeking a safe way to reconnect with loved ones while dining and imbibing al fresco. The Anti-Social will take place in a reimagined outdoor urban garden oasis North Square – across the street from Luna Park on SE 6th Street.
The Anti-Social will offer epicureans the opportunity to indulge in Brickell City Centre restaurants' newest and most popular dishes from favorites including Pubbelly Sushi, Tacology, Quinto La Huella, CMX Stone Bar and newly opened Marabú.
During the three days, groups of 2-4 can choose from a brunch or dinner reservation catered by the restaurant of their choice and purchase tickets to reserve their time, with ticket prices starting at $55 for brunch and $80 for dinner. The ticket will include a prix fixe menu with dishes and cocktails from each restaurant that guest are able to enjoy all while dining under the stars. An Anti- Social Bar will be open in Brickell City Centre to the public throughout the weekend and will offer specialty cocktails from SUGAR at East Hotel.
The Anti-Social will have ample spaced seating to ensure the safety of our guests throughout the weekend. Increased cleaning, disinfecting and sanitizing will occur at each of the Anti-Social seatings, to ensure that the standards, established by both the Centers for Disease Control (CDC) and World Health Organization (WHO), are met and exceeded.
For the full schedule and ticket information, click here.
Pizza Sundays at Jaguar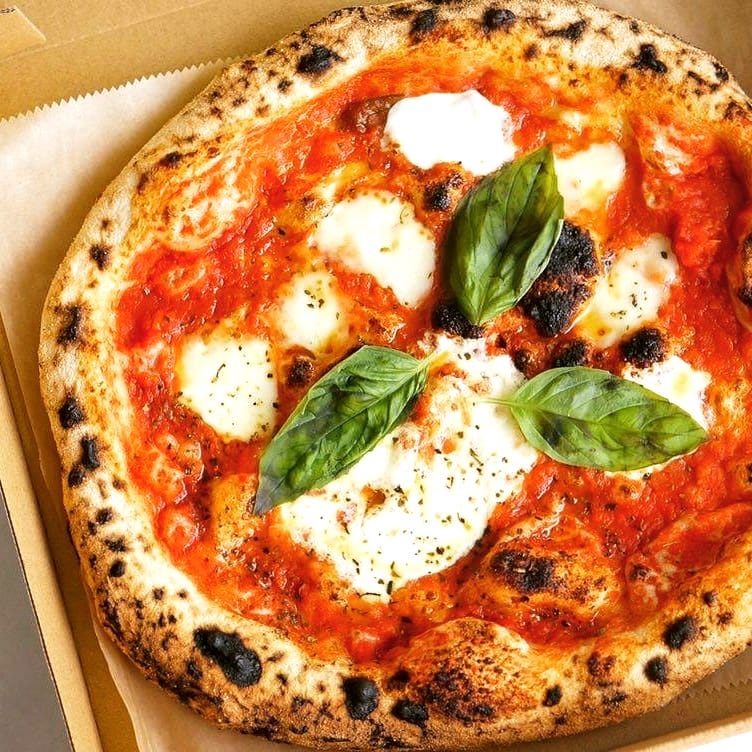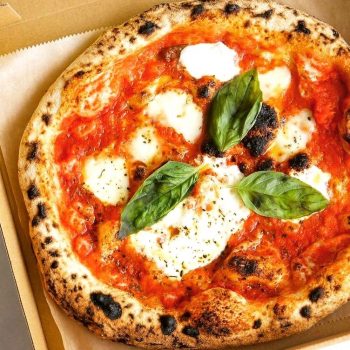 As restaurants continue to adapt to these new "normal" times, some restaurants and chefs have taken the initiative and have decided to collaborate with small businesses to keep thriving through the pandemic. Chef Oscar del Rivero, owner and executive Chef at Jaguar Restaurant thought it would be a great idea to partner up with Juan Rozo, creator of the pop-up pizzeria, Luna Rossa Cucina Rustica.
Beginning on Sunday, October 18th, guests will be able to savor in delicious and unique pizzas from 12 pm to 8 pm. The Signature Pizzas that will be available for guests will be "Jaguar Pizza", a Mexican pizza with the following ingredients: Jaguar's salsa, parmesan cheese, red onions, merkel sauce, pumpkin seeds, and cilantro prepared with yummy Cochinita Pibil made by Chef Oscar Del Rivero; as well as the "Queen Pizza", better known as the Classic Margarita, Juan Rozo's style. Mexican and pizza are both traditional comfort food in the U.S.
PINCHO Debuts New Chicken Sandwich
PINCHO has launched a must-have Crispy Chicken Sandwich, dubbed the 'El Crispy.' In true Miami fashion, the El Crispy was late to the chicken sandwich war, but it has always been a goal of CEO and Co-Founder Otto Othman and Director of Culinary Adrian Sanchez to introduce a chicken sandwich to PINCHO's already stellar menu of burgers, kebabs, bowls and plates. The El Crispy is now available at eight locations in Miami and Broward.
The El Crispy, on a locally baked brioche bun, will feature a 100% certified antibiotic-free chicken breast coated in PINCHO's secret recipe of seasoned flour breading. The sandwich will be topped with pickles and the signature PINCHO sauce and will be priced at $5.99. Guests can upgrade to the El Crispy Deluxe which includes cheese, lettuce and tomato for $6.99.
Power Lunch at Osaka
Centered in the heart of Miami's financial district, Osaka, the Japanese-Peruvian hotspot, has brought back the power lunch starting October 14. As Miami returns to the new normal and zoom meetings become a thing of the past, Osaka invites guests to indulge in an elevated lunch experience, Tuesday through Friday from 12 to 3 pm.
Giving guests the opportunity to sit back and recharge, without taking too much time off the clock, Osaka's lunch menu features quick, revitalizing dishes that don't fall short on quality or flavor – fit for a midday pickmeup.
Find light and energizing dishes from the Nikkei Bar like the Carpassion, born from combining two contrasting flavors of salmon and passion fruit honey to create the ultimate daytime dish.
Dressed in curuba sauce alongside scallions and cilantro, Osaka's Tumbo Shrimp adds some crunchy, fiery flare sure to enliven your senses. Bringing an elevated lunch experience back to the work day, Osaka is fit for meetings or solo escapes from the office.