December 18, 2020
Each Friday, we compile South Florida food-related news and events that we couldn't fit on the site earlier in the week, as well as other local news that piques our interest. Want to be included in our next roundup? Shoot us an email at bark@miamifoodpug.com.
Beach Bar @ Newport Pier Reopens
Welcome Back, Navé
Momosan Opens in Wynwood
Champagne on the Lawn at Loews Miami Beach
Coming Soon: Salt & Straw
Oysters & Bubbles at FREEHOLD
Beach Bar @ Newport Pier Reopens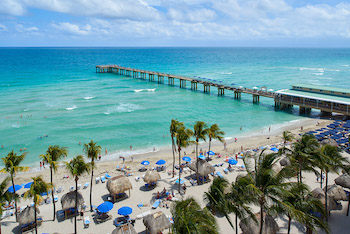 Beach Bar @ Newport Pier has just reopened after 9 months due to COVID. This popular oceanside eatery offers a fantastic open-air dining experience. With limited indoor capacity and socially distanced tables on their expansive outdoor deck, the restaurant is excited to welcome back its customers with their blend of American classics, fresh seafood, made-to-order sushi and hand-crafted cocktails.
As Dade County's only pier restaurant, Beach Bar offers a full-service bar and lounge paired with stunning waterfront views of the Atlantic Ocean. Founded by Old School Hospitality, one of South Florida's oldest restaurant groups, Beach Bar is open daily from 11 a.m. to midnight offering a great spot for brunch, lunch and dinner.
Welcome Back, Navé
Navé, Chefs Michael Beltran and Justin Flit's beloved seafood-centric eatery in Coconut Grove, has officially reopened. With the reopening comes some exciting new dishes as well as the implementation of enhanced safety protocols.
The restaurant is now open for dinner only, Wednesday, Thursday and Sunday from 5PM – 10PM; Friday and Saturday until 11PM. Much like before, diners can expect a harmonious blend of each chef's unique style and culinary approach – Beltran's refined fine dining capabilities and inclinations, and Flit's more rustic, robust cookery.
On offer are meticulously-sourced raw bar items; steak tartare with chilled au jus, pickled horseradish and potato bun; swordfish with black garlic "A1", potato pave and béarnaise; grouper with fennel, red onion salad and orange-ginger vinaigrette; and the famed snapper Milanese.
Diners can also expect the return of Flit's pastas creations – all hand-made onsite in Navé's temperature-controlled, glass-enclosed pasta room. Selections include bucatini served with amatriciana, guanciale, tomato and Pecorino; pappardelle with beef shank sugo, mushroom and herbs, among others.
Photo Credit: Blue Shell Media
Momosan Opens in Wynwood
Iron Chef Masaharu Morimoto, a Japanese master chef known for his innovative and signature style of cuisine, opens his Momosan concept, in the Wynwood district of Miami, today (December 18). The restaurant is located at 415 NW 26th Street, known to be one of the city's most vibrant districts brimming with art galleries, restaurants, bars, entertainment, and home to some of the largest open-air street-art installations in the world.
Momosan Wynwood features the Iron Chef's signature and newly developed take on Momosan dishes, plus a diverse selection of beer, wine, Japanese whiskey and sake. At Momosan Wynwood, noodles will take center stage alongside a selection of newly created dishes that Chef Morimoto developed specifically for this location including roast duck and A5 Wagyu beef. The menu also includes several grilled dishes and Japanese bar snacks, all evoking Chef Morimoto's signature style.
Small plates and appetizers take guests on a culinary journey with dishes like duck tacos, pan-fried pork gyoza, crispy pig ears, soft shell bao, sticky ribs, spicy wonton in Szechuan sesame chili sauce, and duck fat French fries.
The beverage menu features a vast sake list including Chef Morimoto's signature sake, plus wine, cocktails, Japanese whiskey and Chef Morimoto's different signature beers brewed by Rogue Ales.
Photo Credit: Evan Sung
Champagne on the Lawn at Loews Miami Beach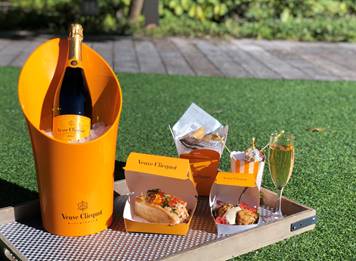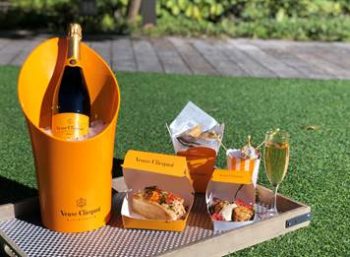 Loews Miami Beach Hotel is inviting guests to sip, shop and savor at Champagne on the Lawn – an exclusive pop-up experience featuring Veuve Clicquot, December 22 through January 1st.
Sip on the iconic champagne at the Veuve Clicquot decorated outdoor lounge; shop a curated selection of luxury brands including Tom Ford and Vilbrequin; savor a Veuve Clicquot-inspired menu of bites like wagyu burgers with foie gras and lobster rolls with caviar, all individually packaged in Veuve branded containers and served with champagne. Champagne on the Lawn is the perfect way to toast to the holidays safely and in style on Loews Miami Beach's Americana Lawn.
Guests can enjoy the experience daily from 11am to 5pm. In addition to the boutique pop-ups, the champagne lounge and decadent menu, guests can purchase Veuve Clicquot by the bottle and a selection of specialty cocktails at the champagne lounge bar, also located on the lawn.
Coming Soon: Salt & Straw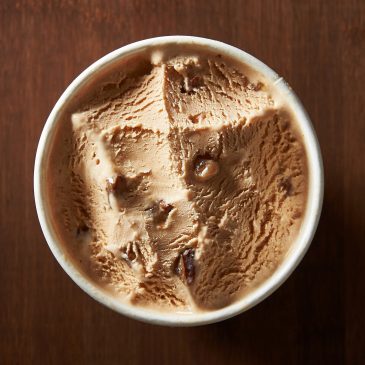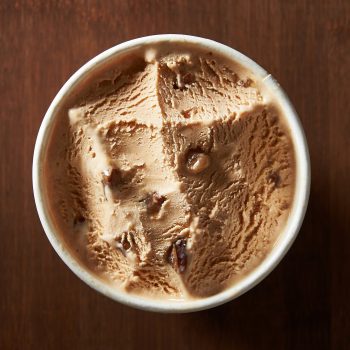 To end the year on a sweet note, Salt & Straw, the beloved Portland-based ice cream company, is announcing the highly anticipated opening of its first East Coast scoop shops in early 2021. The small-batch ice cream brand will open shops in Wynwood and Coconut Grove serving up their curiously delicious flavors as well as some Miami-inspired creations with local community partners. Wynwood (240 NW 25th St. Suite M)will open first in January 2021 with Coconut Grove (3015 Grand Ave #145) opening shortly after in February 2021.
Taking inspiration from Miami, Salt & Straw's Co-founder and Head Ice Cream Maker, Tyler Malek, will create a locally sourced menu that reflects the flavors of Miami by using local ingredients. The scoop shops will feature handmade classic and seasonal ice creams, with new flavors rotating monthly, that tell the story of Miami chefs and artisans.
Salt & Straw's all-time, cult classics such as Sea Salt with Caramel Ribbons, Honey Lavender, Chocolate Gooey Brownie and Salted, Malted Chocolate Chip Cookie Dough will be scooped at the Miami stores alongside unique flavors specific to the Magic City.
Oysters & Bubbles at FREEHOLD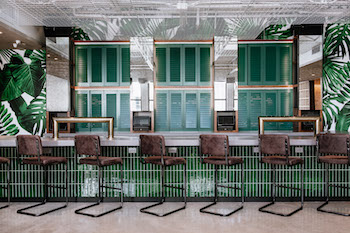 Nothing says decadence like oysters and champagne, and there's no better way to enjoy them (approachably) than with FREEHOLD Miami's Thursday night Oysters & Bubbles. Each and every Thursday, starting at 8pm to close, guests can indulge in the ultimate pairing – $1 oysters and $6 glasses of luxurious G.H. Mumm champagne complemented by entertainment from a rotation of the best local female DJs.
After whetting your palette with oodles of oysters, Anthony Falco, the man behind the unbelievable pizza creations at FREEHOLD, has some recommendations for the ultimate unconventional pairing – G.H. Mumm Champagne and pizza! For those who are still hungry, keep enjoying your $6 glasses with one of his three pizza picks:
– Creamy Mashed Potatoes & Smoky Bacon Pizza
– Original Cheese Pizza
– The White Pie