May 14, 2021
Each Friday, we compile South Florida food-related news and events that we couldn't fit on the site earlier in the week, as well as other local news that piques our interest. Want to be included in our next roundup? Shoot us an email at bark@miamifoodpug.com
COYO Taco Debuts New Salads
Big News at Groovin' Bean
Food Events at Downtown Doral
NBA Playoffs Watch Party at Batch
New Vendor at The Lincoln Eatery
Fireman Derek's Opens New Shop
COYO Taco Debuts New Salads
COYO Taco is debuting limited edition salads just in time for HOT GIRL SUMMER. The below bountiful Mexican inspired bowls will be offered at all Miami locations throughout May until August 1st. Please note, guests can choose a protein of their preference as well (Pollo al carbon, pastor, cochinita pibil, hongos, Carne asada, alambre and camaron).
Caesar Salad $12.50
Hearts of romaine, cotija cheese, telera crouton, creamy Caesar dressing and crispy chicken milanesa
Coyo Cobb Salad $13.50
Romaine and mesclun mix, avocado, black beans, charred corn, pico de gallo, bacon, cotija cheese, crispy chicken milanesa, tortilla strips and avocado cilantro ranch dressing
Big News at Groovin' Bean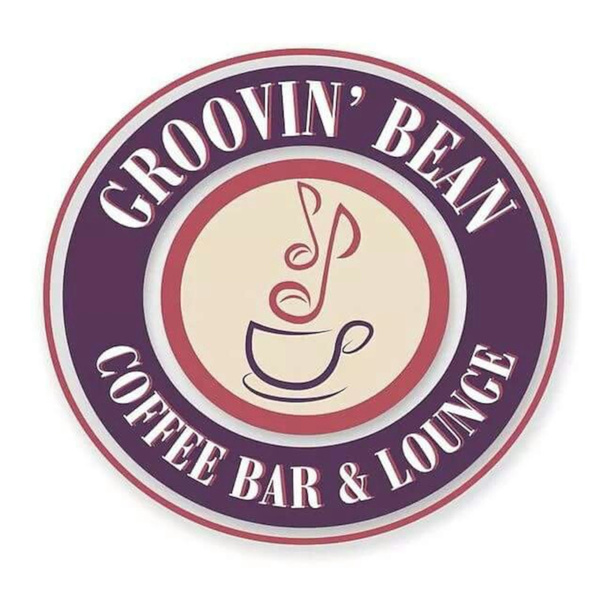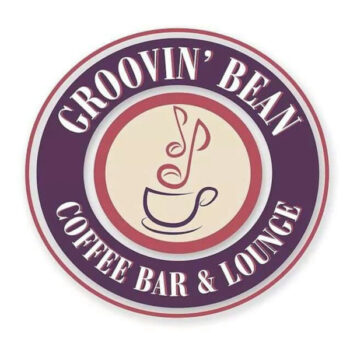 Groovin' Bean, a local black-owned restaurant located in Historic Overtown joins Marcus Samuelsson's Black Business Matter Matching Fund, a campaign hosted on Sage+ designed to help businesses that were affected by the pandemic.
With Black businesses more than twice as likely to shutter due to COVID-19, Chef Marcus Samuelsson and his partners at Sage+ and Project Bento started the Black Businesses Matter Matching Fund (BBMMF). The Fund connects Black owned businesses to much-needed grants funded by individual donors and corporations, such as Uber Eats and Mastercard. (More here)
Overtown's Groovin Bean was hand selected by Samuelsson's team to receive the funds. More than just a coffee shop, Groovin' Beans is known for their weekend events, from spoken word to kompa nights, a Haitian dance party. Since the onset of the pandemic Groovin Bean was able to stay afloat with takeout orders, but the loss of atmosphere hit hard. As the world begins to open up again the team is optimistic about the future, but Groovin' Beans could use help to stay afloat.
Food Events at Downtown Doral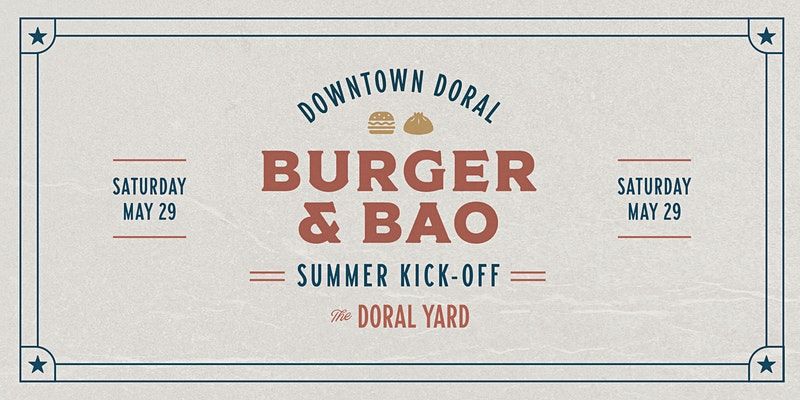 Join Downtown Doral's vibrant vegan/gluten-free bakery, Bunnie Cakes, in a decorating experience—"All-American style!" In this one-hour-long decorating class, participants will assemble and decorate their own Bunnie Cakes "Happy Meal," including a pink "burger" shaped cupcake, cookie shaped fries and a special "ketchup" and "mustard" shaped frosting package to dip their cookies. RSVP here to purchase a ticket for $35 a person. **This class is recommended for ages 5 and up.
Embark on a "burgerlicious" journey and taste your way around Downtown Doral's most beloved eateries, one patty at a time. Starting at The Doral Yard, stroll through their Main Street to savor a selection of bites from: Bachour Restaurant & Bar, Bulla Gastrobar, della bowls, Juicy Burger, Las Vegas Cuban Cuisine, Pisco y Nazca Ceviche Gastrobar, un pollo, and YIP. RSVP here to purchase a ticket for $19.99 plus processing fees.
NBA Playoffs Watch Party at Batch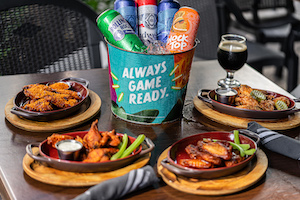 Batch Gastropub: Miami gets ready for the 2021 NBA Playsoffs to start but before they can do so, Batch invites guests Tuesday, May 18th for the Play-ins! Batch Miami has you covered this NBA Playoff Season with drinks and eats to help you fuel up for the game. Score specials including $5 Bud Light Draft, 5 for $25 16oz mix-n-match buckets, and $5 Barn Burner shots!
New Vendor at The Lincoln Eatery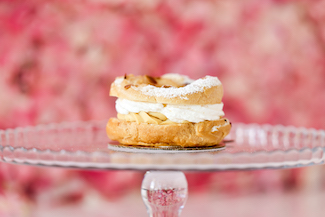 The Lincoln Eatery, Miami Beach's first modern food hall, announces the grand opening of Café des Fleurs on Friday, May 14th. Drawing on inspiration from European cafes and flower shops, Café des Fleurs is a boutique bakery designed to bring the delectable taste, quality and luxury synonymous of French bakeries to sunny South Florida.
At Café des Fleurs, bakers start work before the sun rises each day to ensure that every batch of warm, buttery and flaky croissants, hearty baguettes, macaroons and sweet miniature desserts is deliciously fresh. Owners Nahomie Jean Louis uses French suppliers to source the freshest and most authentic ingredients such as French olive oil, jams and Herbes de Provence, and use old-fashioned techniques to ensure the highest quality product.
Café des Fleurs delicious pastry selection includes, Croissant ($3.99), Pain au Chocolat ($3.99), Almond Croissants ($3.99), Palm Ears ($2.99), and Parisian Pastries ($2.99) filled with either apple, blueberry or strawberry.
On the savory side, customers can delight in Café des Fleurs signature Butter Spinach Feta Bistro ($5.99), alongside other classics such as Quiche a Lorraine ($4), Smoked Salmon Sandwich ($9.99), served on half of a fresh baguette, Brie Cheese Sandwich ($9.99), served on half of a fresh baguette, and Crepe ($9.99), with salmon, cream cheese, and capers.
Beautifully crafted desserts include, Mille Feuille ($5), Eclair ($5), Fruit Tart ($5), Creme Brulee ($5), Macaron ($2), and Crepe ($9.99), paired with nutella and fresh berries. In addition to the vast selection of pastries and desserts, patrons can enjoy Baguettes ($2.99) on the go, French Loaf ($6.99), gourmet French Vinaigrette, French Olive Oil, Bonne Maman Jam, and Herbes de Provence, all displayed on a flower adorned shelf.
Fireman Derek's Opens New Wynwood Shop
Pie master/entrepreneur Derek Kaplan and the talented team behind Fireman Derek's Bake Shop have been whisking up extraordinary confections in their Wynwood and Coconut Grove shops for years. Now, this one-of-a-kind Miami dessert destination has announced the relocation of the Wynwood shop into a brand spanking new space that will officially open its doors on Saturday, May 15, 2021.
Expanding on his success in the Wynwood market, the new 25-seat bake shop is located just three blocks south from the original Wynwood shop boasting a much larger space with plentiful seating. At 2,000 square feet, the new location – 2545 North Miami Avenue #1 – will be about triple the size of the current/original shop – which closed May 11.
At the new Wynwood shop, cakes, pies and savory items will have their own separate display cases for a more customer-friendly experience. Kaplan will also offering his own line of hand-churned ice cream inspired by the bakery's titillating goodies; his Coconut Grove shop has been slinging frozen cups of creamy goodness since September 2020, shortly after he graduated from Penn State University's Ice Cream School.
A state-of-the-art kitchen will be hidden in the back where pot pies, empanadas and cookies will be baked onsite with pies and cakes made daily at Kaplan's Little Haiti bakery. Staying true to its Wynwood roots, the new location will retain an artsy feel, with décor in sync with the laidback atmosphere. Guests can expect instagrammable neon signage and a hand-painted, pie-themed mural stretched across the walls.