May 7, 2021
Each Friday, we compile South Florida food-related news and events that we couldn't fit on the site earlier in the week, as well as other local news that piques our interest. Want to be included in our next roundup? Shoot us an email at bark@miamifoodpug.com
New Lunch Specials at Seasy
Crema Gourmet Opening in Brickell
Now Open: AVO Miami
Opening Soon: CH'I
Bulla Doral Turns 5
New Sunday Brunch at Wayku
New Lunch Specials at Seasy
Seasy serves up an approachable seafood-forward menu filled with delicious selections of regional dishes, including fish, pasta, tapas, and more. The Miracle Mile eatery's new lunch specials are no different making it the perfect mid-day hot spot for diners looking to grab a quick bite.
The new specials are available Monday through Friday from 12PM to 3:30PM, and include a Build-Your-Own Seasy Bowl ($15 with choice of soda or $17 with choice of draft beer/wine), in which guests can choose their selection of vegetables, fruits and grains, from avocado, edamame, mango and cherries to farro, quinoa and brown rice. Guests can enhance their bowls with protein for an additional $6 and their choice of two proteins such as tuna tataki, shrimp and marinated tofu.
Lunch goers looking for a more filling meal can indulge in Seasy's other lunch special which features a side salad, entree, espresso and either soda for $18 or upgrade to a wine/draft beer for $20. This coursed lunch special includes the option of one of the following signature entrees, Seasy Fish Piccata, Tempura Seasy Fish Sandwich, Miso Baked Salmon served with rice and asparagus, or the Impossible Seasy Sandwich, a great vegan option.
Crema Gourmet Opening in Brickell
The Original Home of All Day, Everyday is opening its doors in Brickell on Monday, May 10th at 1010 Brickell Ave, Miami, FL 33131. This new location in Brickell will be a 1,100 square feet storefront with a charming and cozy feel. Crema Gourmet Espresso Bar café is adorned by white bricks design, warm tones, and its signature "All Day, Everyday" sign, perfect for photo-opp lovers. On the opening week, guests can enjoy a complimentary drink and a menu item in celebration of the new location; the complimentary items will be available all day from 7 a.m. to 5 p.m.
Now Open: AVO Miami
Entrepreneur Dilo Murad is excited to announce the opening of Avo Miami. The 60 seat, 2,000 square foot restaurant islocated in the foodie neighborhood of Sunset Harbour. Now open to the public, Avo is the newest destination to bring delicious and fresh cuisine while remaining healthy with a unique Avocado twist. Murad has done a lot of research to create a flavorful menu that offers breakfast lunch and dinner. Chef Yaniv Cohen "The Spice Detective" helped curate the menu with his twist on spices and herbs that also have health benefits.
Avo Miami will serve a wide variety of healthy and flavorful dishes made with fresh ingredients. Open for lunch and dinner hours, the menu includes:
Avo Salmon Toast – Avocado, Ricotta Cheese, Dill, Smoked Salmon, Lemon Infused Olive Oil, Red Chili Flakes
Fettuccini Pasta – Custom Creamy Avocado Basil Sauce, Topped with Crushed Walnuts and Tomatoes
Halloumi Cheese Fries with Morrocoan Ketchup
Thyme Grilled Branzino – Quinoa Tabbouleh, and Lemon Parsley Aioli
Avo Grilled Chicken Breast – Sage, Honey, Dijon Mustard, Baked Sweet Potato and Walnut Crust
Opening Soon: CH'I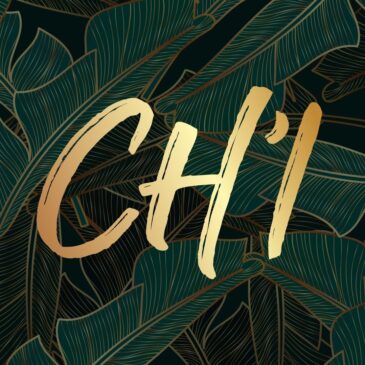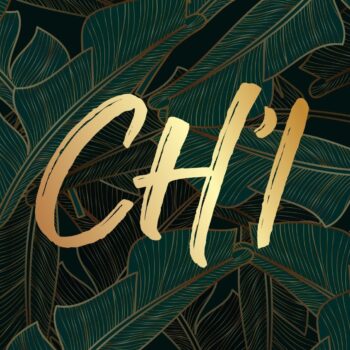 South Florida-based restaurant groups, Grove Bay Hospitality Group and Breakwater Hospitality Group are pleased to announce the highly-anticipated opening of their first collaboration, CH'I, set to open in the coming weeks in Brickell City Centre.
The multi-faceted entertainment venue fuses multiple immersive concepts – the Garden; Mercado; Lounge; and Main Dining Room – into one dynamic and incomparable experience. CH'I's high-energy ambiance is infused into every corner of the massive 12,000 square foot indoor and outdoor space that boasts three full-service bars; two DJ booths; several lounge and dining areas; and a unique menu of Chino-Latino cuisine that is intensely flavored, imaginatively prepared, and equally celebratory of its heritage. Inspired by the Chinese cafes that first dotted the streets of Latin America, and then of Miami and New York, CH'I has created a style of entertainment, food, and service all its own.
In CH'I's Garden, guests can take advantage of Miami's gorgeous weather and the stunning views in the verdant open-air terrace. The full-service concept features an island bar with a complete beverage menu, plenty of outdoor seating, and cozy cabanas centered around a large-scale dynamic light installation. Guests can order from the menu available from the adjacent Mercado, like dim sum and other casual bites.
Upon entering the space, guests find themselves in the Mercado, modeled after an Asian-themed market featuring menu items like Soups, Salads, Bao Buns, Rotisserie and Wok items available via grab-and-go or counter service. Visitors will feel like they are transported to a secret hole-in-the-wall market in New York's Chinatown with bright neon signs mixed with vintage design, dimmed lighting and a floor to ceiling display of antique objects and curious knick-knacks. While waiting for their orders, patrons can entertain themselves with retro games.
Through a large wooden door in the back of the Mercado, the cool and vibrant Lounge can be accessed. There, guests are greeted with two large impactful murals by artist Mallory Dawn – pieces curated by The Art Plug –– atop a mirrored wall, and more than 150 lanterns strung overhead. Diners can check in at the hostess stand and, while waiting for a table or to simply enjoy the scene, partake in a vast selection of libations at a sprawling full-service bar.
CH'I's Main Dining Room is a chic and sophisticated space with large plush booths, tropical décor, and Asian-inspired stylistic elements. The variety of textures and aesthetic components combine earthy brown and green velvets with hints of gold, vibrant jewel tones and sultry crimsons. Juxtaposing crystal chandeliers hang above with columns lined with wallpaper depicting tropical palm fronds running alongside wooden slats and exposed brick walls. Adjacent to the large luminescent bar, is additional seating perfect for large parties or celebrations.
The menu, like the Mercado, features a variety of Soups, Salads, Dim Sum, and Small Plates, as well as more substantial Rotisserie; Wok items; and larger For The Table dishes ideal for family-style sharing. Lighting will play an integral part in the guest experience, depending on the time of day the space will be lit up in radiant jewel tones, glowing shades of blues, and muted ambers.
Following dinner service, the lights go down, the music turns up and the celebration begins. A full bar and bottle service is available until close, as well as the Mercado's late-night selection of culinary delights.
Bulla Doral Turns 5

On Tuesday, May 11th, stop by Bulla Gastrobar Doral to celebrate their 5th anniversary! Celebrations will go on all day long with $5 red sangrias and paella on the patio during happy hour. There will also be a special raffle where a lucky winner has the chance to win a $50 gift certificate.
New Sunday Brunch at Wayku
Located in Wynwood, Miami's ever-growing culinary destination, Wayku Restaurant & Bar launches a new Sunday brunch with live music on May 9th, just in time to celebrate Mother's Day. Created by Chef Matteo Gritti, Wayku's brunch menu, available Sundays from 12-7 pm, is nomadic-inspired and combines traditional Latin American cuisine with flavors from around the globe.
Wayku will also open for lunch Tuesday-Saturday starting Tuesday, May 11th from 12-4 pm. In addition to the à la carte menu, Wayku will offer a new prix fixe lunch menu that includes some of their signature and most popular dishes for just $29++ per person. The prix fixe lunch menu includes a choice of one starter and one main course; side dishes are available as add-ons for an additional price.
Wayku's ingredient-forward brunch dishes highlight its fresh and innovative twist in Wynwood. Wayku introduces the Wayku French Brioche Toast with agave syrup, dulce de batata and Andean wild berries; Avocado Toast with Zak the Baker sourdough bread, poached eggs with aji amarillo hollandaise sauce and Parmigiano tuile and pickles; Red Salmon Bagel with Zak the Baker bagel with "red" salmon gravlax, plant-based cashew cheese, and wild arugula; Burrata with tomatoes granita, compressed watermelon, micro, and crispy bread; and the Skirt Steak with parmesan and truffle Andean multi-colored potatoes and green salsa Criolla.
Special brunch cocktails that can be ordered by the pitcher or glass include the Wayku Bellini with butterfly pea tea flower syrup, apricot schnapps, and prosecco bubbles; and the Cleriku' with green apple sticks, blueberries, OJ, white wine, and hibiscus syrup. The Smoked Greeny Bloody, Wayku's unique spin on the Bloody Mary, is made with fresh green tomato blend with cilantro, pressed celery extract, mezcal, jalapeño, and sea salt.