July 16, 2021
Each Friday, we compile South Florida food-related news and events that we couldn't fit on the site earlier in the week, as well as other local news that piques our interest. Want to be included in our next roundup? Shoot us an email at bark@miamifoodpug.com
Pata Sucia Olympics at Kush Hialeah
Raw Bar Pop-Up at Osteria Morini
Summer Yoga Fest at InterConMiami
COYO Taco Launches '80s Drag Night
National Hot Dog Day at PINCHO
Pata Sucia Olympics at Kush Hialeah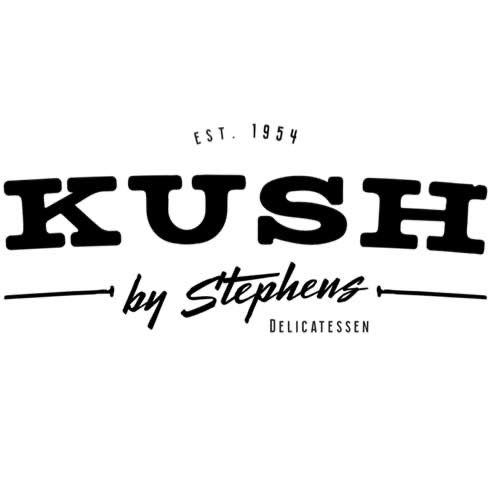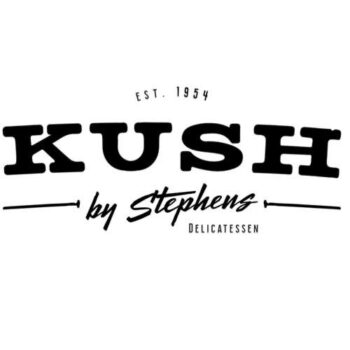 Olympic fever has caught on at Kush Hospitality – the irreverent group is hosting it's first-ever, Pata Sucia Palooza a.k.a. "The Hialeah Summer Olympics". Guests are invited to watch six teams of Miami's top hospitality mavens compete for bragging rights and the highly coveted "Golden Chancleta". These Olympic-style games require masterful use of the Miamian's most feared household item: the chancleta or flip flop in layman's terms.
Competitors will be tested for strength, accuracy, and basic chancleta-wielding power. This fun-filled community event is sponsored by Jim Beam who will be providing an outdoor bar, and cozy backyard BBQ lounge experience for spectators. Guests are encouraged to experience the friendly competition from the sidelines and 'bet' on their favorite team for a chance to participate in a spectator lightning round where a few lucky guests will duke it out to win a Jim-Beam-sponsored grand prize. Participating teams to include:
– Union Beer Store
– Unbranded Brewing
– Lincoln's Beard Brewing
– Finka Table & Tap
– Beaker & Gray
– Phuc Yea
Pata Sucia Palooza will be hosted by radio talent par excellence, Lucy Lopez with a live 'play-by-play' by James Beard Semifinalist, Chef Michael Beltran. Guests can enjoy a live DJ, free food from the Gator Caja China. RSVPs can be made through Eventbrite HERE. Kush Hospitality Group will also be collecting gently used shoes for donations to "Shoes for Streets", which serves the homeless community.
Raw Bar Pop-Up at Osteria Morini
From refreshing oysters and Florida shrimp to cooling carpaccio and Crudo, diners at Osteria Morini can enjoy a bounty of local seafood selections including:
– Market Oysters with mignonette (1/2 dozen $20, 1 dozen $30)
– Key West Pink Shrimp Cocktail ($22)
– Red Snapper Carpaccio with eggplant caviar, taggiasca olives, and fresh herbs ($22)
– Hamachi Crudo with preserved lemon vinaigrette, snow peas, and pancito herb creme fraiche ($22)
– Ceviche Mixto alongside passionfruit leche de tigre, cilantro, and jalapenos ($21)
The menu pairs perfectly with Morini's selection of Italian bubbles and famous draft Negronis. The Summer Raw Bar Pop-Up menu is available Friday-Sunday from 4 p.m until close, including Italian Happy Hour from 4-6 p.m.
Summer Yoga Fest at InterCon Miami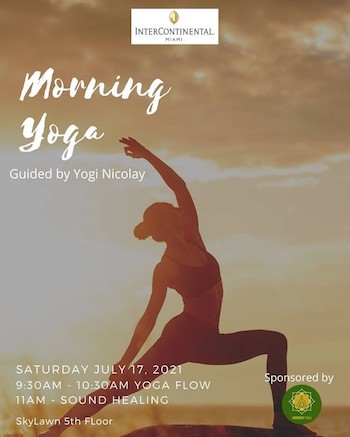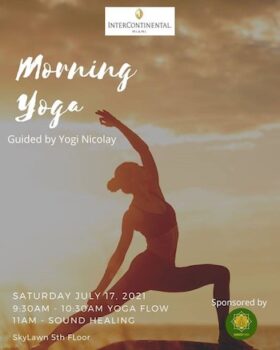 InterContinental Miami is savoring Summer with a Yoga Fest hosted by Papa Guru Nicolay Del Salto (@yoginicolay) on the hotel's SkyLawn, the outdoor green space located on the 5th floor pool deck. On Saturday, July 17 from 9:30AM to 11AM, attendees can enjoy an open-air, one-of-a-kind yoga flow class led by Nicolay, followed by sound healing and trance dancing by Danny Valladares. Personal yoga mat required. Valet and street parking available. InterContinental Miami is located at 100 Chopin Plaza in Miami. Purchase your tickets here.
COYO Taco Launches '80s Drag Night
COYO Taco in Coral Gables is getting 'wiggy' with it and launching a NEW and improved celebration on Tuesday nights. From 8 PM – Midnight, the speakeasy will host an 80's themed Drag Night featuring discounted nostalgic cocktails, drag queens and DJ HOTTPants on deck.
Attendees will be able to relive the past with throwback themed cocktails including the Hairy Navel, Sex on the Beach, Midori Sour and Long Island Teas ($10 each) or specilty shots like a Kamikzae, Red Headed Slut, Fuzzy Navel and Screaming Orgasm ($5 each). Just in time for Taco Tuesday, guests can also visit the taqueria to enjoy $4 tacos. .
Headlining the drag night features performances by divas Mi$$ Caviar, Viola Putz, D. Vice Dion, Dang-Ho Yu Sickning with 80's themed beats by DJ HOTTPants.
80's Drag Night will be held every Tuesday night in the speakeasy from 8 pm – 12 am. No entry fee is required. COYO Taco Coral Gables is located at 120 Giralda Ave, Coral Gables, FL 33134.
National Hot Dog Day at PINCHO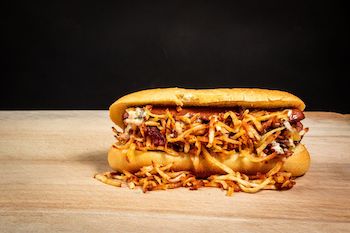 Celebrate National Hot Dog Day at PINCHO, South Florida's beloved homegrown fast-casual restaurant, with a can't miss hot dog special. On Wednesday, July 21, PINCHO's flavor-packed PINCHO Dog – a 100% Kosher beef hot dog topped with applewood-smoked bacon, grilled pineapple bits, secret PINCHO sauce, cilantro sauce and potato sticks – will be priced at just $2 all-day (normally $6.99). The promotion is available only on PINCHO's online ordering system and mobile app and is limited to two per person. Online orders can be placed at order.thanx.com/pincho.