October 8, 2021
Each Friday, we compile South Florida food-related news and events that we couldn't fit on the site earlier in the week, as well as other local news that piques our interest. Want to be included in our next roundup? Shoot us an email at bark@miamifoodpug.com.
Jollibee: Now Open in Pembroke Pines
Sweetgreen Debuts New Fall Menu
Shoma Bazaar to Open This Fall
La Tiendita Taqueria Opens on South Beach
Toro Toro Launches Revamped Lunch Menu
Jollibee: Now Open in Pembroke Pines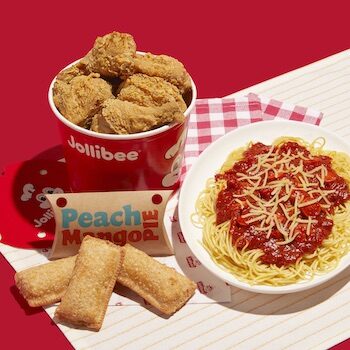 International fast-food brand, Jollibee, known for its Chickenjoy fried chicken and other comfort foods, opens its doors in Pembroke Pines, Florida, on Wednesday, September 29, 2021. While Jollibee enjoys a strong following among both fans and foodies around the globe, the new Pembroke Pines store marks the brand's first location in the South Florida region and its third in The Sunshine State.
Located at 11029 Pines Boulevard, Pembroke Pines, FL 33026 (within the Pembroke Lakes Square shopping center), Jollibee will be open seven days a week, from 8AM – 10PM daily, and offer indoor dining beginning on opening day. Jollibee is best known for its delicious take on an American favorite – fried chicken – which it serves in a variety of ways. For those who are craving something new, Jollibee offers a host of Filipino-inspired "classics", which capture the brand's unique heritage and cultural culinary appeal.
Jollibee's signature menu items include:
Chickenjoy (Original or Spicy): Jollibee's signature fried chicken is available in original or spicy and is delicately hand-breaded to create a crispy exterior, pressure fried for maximum juiciness and marinated to the bone to provide next level flavor. Complement each and every bite with a side of silky, savory gravy.
Original Jollibee Chickenwich: Slow-marinated, crispy, juicy double hand-breaded chicken breast fillet, spread with umami mayo and served on a toasted brioche bun.
Spicy Jollibee Chickenwich: Features a sriracha mayo and is served with fresh jalapeños for added crunch and heat.
Jolly Spaghetti: This dish, beloved by adults and kids alike, features a signature sweet-style sauce loaded with chunky slices of savory ham and hotdog and is topped with a generous sprinkle of cheese.
Peach Mango Pie: No meal is complete without this dessert that is made with peaches, real Philippine mangoes and features an irresistibly light and crispy crust.
Sweetgreen Debuts New Fall Menu
Sweetgreen, the seasonal restaurant on a mission to connect people to real food, is launching its new fall menu with items exclusive to Miami locations that incorporate flavors of the season.
While the fall season marks the end of the warm growing season for many, in Miami, the sun sets a little later, and sweetgreen is thrilled to offer two exclusive menu items to its South Florida restaurants featuring locally-grown ingredients.
Nothing rings in fall at sweetgreen like the Chicken & Brussels salad. Spring mix, and chopped romaine are topped with savory blackened chicken, two heaping scoops of roasted brussels sprouts, roasted sweet potatoes, crisp apples, roasted almonds, and a sweet and tart Cranberry Maple Vinaigrette. Pro tip: try goat cheese as a creamy add on.
(Exclusive to Miami!) The magic of the Elote Bowl is here to stay for another season, available in Miami only! This bowl turns a staple street food into a delicious bowl with arugula, warm quinoa, heavily roasted corn + peppers, heirloom tomatoes, shredded cabbage, fresh cilantro, creamy and tangy goat cheese, crispy tortilla chips, and spicy sunflower seeds topped with Lime Cilantro Jalapeño Vinaigrette.
The warm quinoa and hot corn slightly melt the goat cheese and wilt the arugula, making the whole bowl feel cohesive. Tortilla chips and spicy seeds add some texture and the acidic dressing brings a pop to the bowl.
(Exclusive to Miami!) For a plant-forward side dish, the Heirloom Tomatoes + Goat Cheese boasts heirloom cherry tomatoes picked during their peak ripeness at local St. Simon Farms with tangy and creamy goat cheese and bright and acidic pesto vinaigrette. Pro tip: pair it with sweetgreen's rosemary focaccia for a DIY bruschetta!
Shoma Bazaar to Open This Fall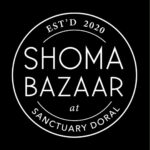 Award-winning real estate developer Shoma Group is set to debut a new drinking and dining destination this fall, Shoma Bazaar, where culinary worlds collide in a hub of unique flavors and flair.
Shoma Bazaar will bring a vibrant pulse to Doral, featuring 16 of South Florida's top food venues including Pubbelly Sushi, Ash Pizza, Eating House and Ella's Oyster Bar, plus a Biergarten and, at the center, The Bar, showcasing an expansive cocktail selection. Located at 9420 NW 41st St, the stunning indoor and outdoor 13,000 sq ft venue perfectly merges delicious cuisines, cocktails and entertainment with a seat for all.
Shoma Bazaar will house a diverse blend of cuisines including American, Asian, Italian, Mediterranean and more led by some of South Florida's best chefs, as well as a cocktail bar and a cafe that will offer grab and go experiences. Notable concepts include:
– Italian food from Ash Pizza and Trattoria Dal Plin Italian Eatery
– BFF Burgers, Franks, Fries
– The Market Milkshake Bar
– Asian cuisine from Pubbelly Sushi, InRamen and Poke MIA
– The Bakery/Café featuring Juice & Java, Sweet Manifesto and Tintto By Tributto
– Street food featuring Doce Provisions, Eating House and Shahs of Kabob
In collaboration with the Miami-based master mixologists from Bar-Lab, The Bar at Shoma Bazaar is the focal point of the destination. Offering an extensive cocktail menu, The Bar will showcase specialty drinks to complement the food and offer nightly happy hour in addition to weekly live music programming and a calendar of events. The on-site Biergarten will house 20 draft handles featuring local craft beers and international drafts to seamlessly pair with the various food venues.
La Tiendita Taqueria Opens on South Beach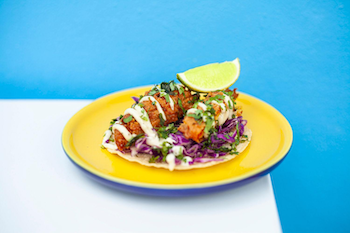 Taco and margarita lovers rejoice, La Tiendita Taquería opens today, October 8, 2021, in South Beach's historical Espanola Way, and will feature weekend-long half-off Margaritas and quesadillas until Sunday. La Tiendita has a Mexican-centered menu, focusing on original recipes, highlights include traditional Mexican street elote, an array of homemade salsas to accompany their delicious tacos, burritos, salad bowls, and birria flautas, among many others.
La Tiendita's delicious food pairs perfectly with refreshing and flavorful Margaritas in exotic flavors like tamarind, passion fruit, mango, coconut, blackberry, and pineapple. Prefer eccentric flavors? Lulo, a very tart citrus fruit, and Tomate de Arbol, which can be strong, spicy, or sweet, are also available.
La Tiendita Taquería on Espanola Way is part of The Dirty Rabbit Group, known for The Dirty Rabbit and Back Door Monkey in Wynwood. This new restaurant is a sister property to La Tiendita in Wynwood and New York City.
Toro Toro Launches Revamped Express Lunch
Downtown Miami hotspot Toro Toro, Chef Richard Sandoval's Pan-Latin steakhouse, has bowed to popular demand and announced the debut of its revamped Express Lunch. Beginning Monday, October 18, local business men and women and visitors alike can indulge in the new lunchtime offerings, featuring an unlimited Salad Bar and new a la carte menu, and savor the bright and bold flavors of Latin America throughout the week.
Monday through Friday from 12PM to 4PM, guests will find a robust unlimited Salad Bar menu which also includes a selection of Pan-Latin desserts.
Priced at $24 per person, the offerings include Truffle Caesar Salad with parmesan, crispy plantains, and truffle dressing; Wedge Salad served with double smoke bacon, blue cheese, red onion, cherry tomatoes and poblano dressing; Heirloom Tomato Carpaccio topped with pickle red onion, basil, pistachio vinaigrette; Farro Salad with golden raisins, cranberry raisins, apricots and chipotle vinaigrette; and Baby Kale Salad topped with avocado, cherry tomatoes, red onions, crispy quinoa and Meyer lemon vinaigrette.
Rounding out the lunch offerings is a revamped a la carte menu curated by Executive Chef Jean Delgado. The menu, which highlights a variety of Toro Toro's beloved dishes, includes Appetizers such as Lomo Empanada ($16), Charred Grill Wings ($18), Tuna Ceviche Nikkei ($20) and Guacamole Chilindron ($16); plus Bone Marrow & Short Rib, served with caramelized smoke onions and toasted bread ($18) and Crispy Calamari with piquillo tartar aioli and pineapple slaw ($18).
Entrées on offer include Toro Burger ($18), Churrasco Sandwich ($21), Fried Chicken Thighs Sandwich with truffle aioli, Boston bib lettuce and tomato ($17), and Grilled Tiger Prawns Al Ajillo served with Mexican street corn ($21). Known as a dining destination for quality cuts of steak, the lunch menu will also highlight several Toro Toro Steaks including Rib Eye Steak ($65), Skirt Steak ($50), Picanha ($48) and Filet Mignon ($55). Steaks are complemented by asparagus and roasted potatoes.