March 11, 2022
Each Friday, we compile South Florida food-related news and events that we couldn't fit on the site earlier in the week, as well as other local news that piques our interest. Want to be included in our next roundup? Shoot us an email at bark@miamifoodpug.com.
La Mar Celebrates 8 Years
Coming Soon: Lion & The Rambler
Now Open: The Mad Butcher
27 Restaurant Debuts Brunch
St. Patrick's Day at The Wharf Miami
La Mar Celebrates 8 Years
La Mar by Gastón Acurio at Mandarin Oriental, Miami is turning eight this March. To mark the occasion, La Mar's Executive Chef Diego Oka will host an epic, one-night-only collaborative dinner with COTE Miami's Executive Chef David Shim on Saturday, March 19th. Reservations begin at 7:30 p.m. A portion of proceeds from the evening will benefit World Central Kitchen and their recent efforts to support Ukraine refugees. To make reservations and view the menu, please visit: http://sevn.ly/xgSxmJcS
Coming Soon: Lion & The Rambler
Lion & The Rambler, Coral Gables' highly-anticipated, modern American restaurant will officially open to the public April 2022. The brainchild of Chef Michael Bolen, Lion & The Rambler was designed to champion an affordably sumptuous tasting experience in laidback dining environs. The vibey kitchen and bar, located at 804 Ponce de Leon Boulevard, will feature an exquisitely heady 9-course tasting menu – each dish a playful nod to the nostalgic food of Bolen's youth.
Inspired by South Florida's local bounty and masterful, new-Nordic technique, seasonality is the name of the game at this eclectic eatery. A welcome addition to Coral Gables' robust culinary roster, Lion & The Rambler will pioneer the tasting-counter restaurant format in South Miami offering locals and visitors a bespoke and intimate dining experience unlike anything else in town.
Bolen's menu is self-described as "built for exploratory palates: complex yet seemingly simple modern American dishes driven by the pristine, tropical bounty of Miami, infused with preserved and fermented elements." From house-milled flour for bread service, to homemade Koji – a Japanese fermentation starter used to make fresh miso, Lion & The Rambler has its heart set to be one of the most "from-scratch" kitchens this side of the Mason-Dixon line.
Guests can expect groundbreaking, genre-bending cuisine packed with flavor, and dishes one will remember long after they fold up their napkins. Highlights include Vinegared Mamey with egg yolk jam, koji cream, and quatre épices; a dedicated "Chips and Dip" course including Pommes Soufflé with Barnburner cheddar and BBQ spices, 'cool ranch' Infladita, and Nori Millefeuille with sour cream & onion and roe; Agnolotti with boniato, cured duck and Florida orange.
On the sweeter side, the Banana Split made with a chocolate and kombu mousse, Goldfinger banana ice cream, banana miso caramel and puffed amaranth crumble; a clever play on a Creamsicle – Blood Orange Sorbet with vanilla and pumpkin seed; and the nostalgia-inducing Twinkie with amazake and vanilla. Wine/Sake pairing options for the seasonal tasting menu will also be available.
The restaurant will offer a bar menu with several overlapping tasting menu items with standout a la carte additions: Osetra Caviar with sweet potato and chive; Pickle Plate with seasonal and unseasonal pickles; Chicken Wing with foie gras and sweet & sour; Dry-Aged Burger with onion served on a sweet roll.
Now Open: The Mad Butcher
Miami-based visionary restaurateurs, Kim Wood of Norman's and Coco Coig of Le Chick—along with partner Victor Palacios—are thrilled to announce the opening of The Mad Butcher, an all-day gourmet sandwich shop that doubles as a lively late-night speakeasy. Nestled in the very heart of Wynwood, the brand-new culinary-entertainment concept is poised to become a new neighborhood staple and nightlife destination for locals and out-of-towners alike. Upping the ante on what people can expect of the area, The Mad Butcher marries a quick culinary experience with a swanky secret lounge that will whisk you away to a faraway disco oasis.
The Sandwich Shop
An inventive addition to Wynwood's ever-growing upswing, The Mad Butcher serves exceptionally fresh house-made sandwiches, served with only the best locally sourced ingredients. The restaurant's globally inspired menu features 10 of the world's most popular signature sandwiches, elevated to an entirely new level, with indoor and outdoor seating. Sandwiches offered include the Reuben Brisket, Tennessee Fried Chicken, Bánh Mì, El Cubano, Triple Cheese Truffle, Reina Pepiada, Philly Cheesesteak, Choripan, Vegetarian Shawarma, and the Español. Also on the menu, old-fashioned soft-serve ice cream and a daily selection of indulgent homemade pies.
The Club 
Hidden in the back of The Mad Butcher, guests will find an elusive walk-in cooler that'll lead them into a completely transformed speakeasy-style lounge. The secret entry reveals a cozy, disco-lit 1970's inspired hideaway, complete with orange velvet banquettes and a giant disco ball at its center. Aside from nightly high-energy dancing thanks to curated music programming, guests can expect a sublime cocktail selection, helmed by Director of Beverage Andi Cruzatti, where she will be incorporating a variety of creative flavor-focused ingredients into the signature cocktail menu.
Some of the specialty cocktails include La Vie en Rose; Rose infused Ketel One Vodka, Lindeman's Framboise Raspberry Beer Reduction, Lime, Fee Brothers Foam Bitters, Cherry Bark Vanilla Bitters, Catch Me If You Can; Amass Gin, Simple Syrup, Lime, Ume Plum Liqueur Float, Torched Rosemary, and That's Amore; Selva Ray Chocolate Rum, Cazadores Reposado Tequila, Fernet Branca Liqueur, Panther Nitro Espresso Coffee.
The Mad Butcher is located at 2300 NW 2nd Ave, Miami, FL 33127.
27 Restaurant Debuts Brunch
27 Restaurant is Freehand Miami's first full-service restaurant and bar, and it's now serving brunch from 11 a.m. to 4 p.m. on Sundays. Brunch service includes various options, from cocktails to non-alcoholic beverages and from small dishes to large ones.
Standout dishes include the Salmon Croquetas, Oyster Mushrooms and Labneh as small plates, and the Latke Benedict, Shakshuka, Fried Chicken Biscuit & Gravy, Fish Sandwich and Kimchi Fried Rice, as larger plates, amongst others. The Specialty Brunch Cocktails include: Mack's Fault made with turkish coffee fat, washed Old Forester, rye, cardamom and tiki bitters; Ghost of 27, crafted with Bacardi 4, pineapple, lime and rosemary orgeat; Miami 75 includes Fords Gin, strawberry, lemongrass, lemon and sparkling wine; and a Bloody Mary with Finlandia Vodka, worcestershire, seaweed flakes and thai chili.
St. Patrick's Day at The Wharf Miami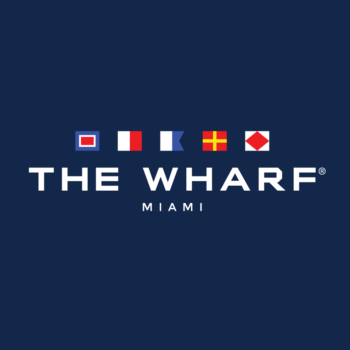 On Thursday, March 17th, join The Wharf Miami on the iconic Miami River as they celebrate St. Patrick's Day! Starting at 4PM, enjoy live entertainment, live music, drink specials, and more along the Miami River. Make sure to expect A LOT OF GREEN! If that wasn't enough, enjoy a complimentary Guinness when you buy a shot of Jameson ALL DAY!