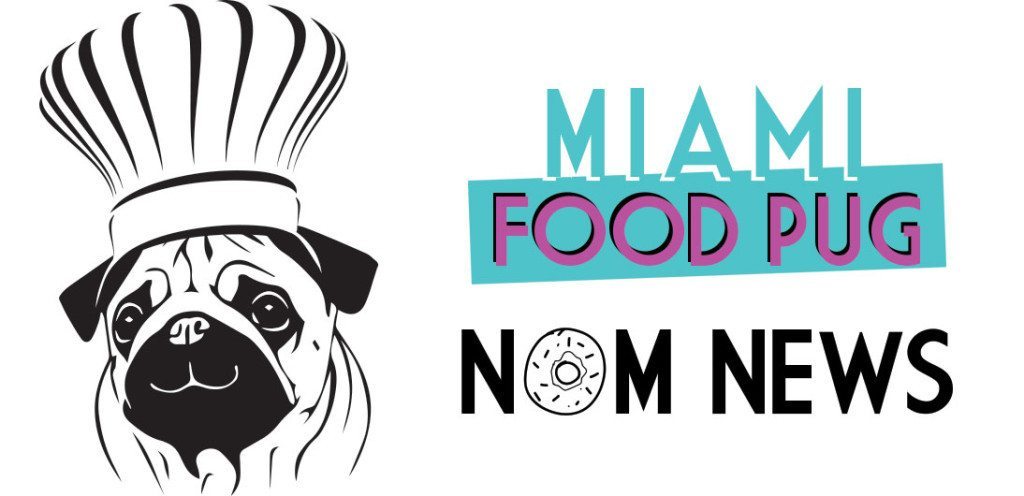 August 12, 2022
Each Friday, we compile South Florida food-related news and events that we couldn't fit on the site earlier in the week, as well as other local news that piques our interest. Want to be included in our next roundup? Shoot us an email at bark@miamifoodpug.com.
New Brunch Menu at Bottled Blonde
Now Open: DAOU Gardens at Loews Hotels
BBQ & Craft Company Comes to The Lincoln Eatery
New Updates on Arlo Wynwood
New Brunch Menu at Bottled Blonde
At Wynwood's newest hotspot, Bottled Blonde, brunch is served Saturdays and Sundays from 12PM – 4PM. During brunch guests can expect live Djs, fun bar games like beer pong and cornhole, 100oz Mimosa Towers for $40 with five new flavors (Guava, Lychee, Strawberry, Pina Colada, Blueberry), and a la carte brunch menu with signature items that include Gold Label Double Cheeseburger, made of Filet Mignon/Wagyu beef patty, sharp American cheese, caramelized onion, lettuce, and tomato on a brioche bun, and a Nutella French Toast.
Now Open: DAOU Gardens at Loews Hotels
DAOU Family Estates from the Adelaida District of Paso Robles, California has partnered with Loews Hotels & Co to launch DAOU Gardens at Loews Hotels at the renowned Loews Miami Beach Hotel. Guests and locals can experience the magic of DAOU Mountain at this exclusive pop-up experience featuring a selection of DAOU's most coveted wines and daily specials of luxury wines, coupled with a premier Loews experience.
DAOU Gardens at Loews Hotels will offer the following experiences at Loews Miami Beach Hotel:
Exclusive Winery Only Offerings
Guests will be transported to DAOU Mountain through a creative display where they will be able to order two Winery Direct Only releases: DAOU Reserve Eye of the Falcon and DAOU Reserve Unbound – both by the glass and bottle. These exceptional DAOU wines are exclusively available at the Paso Robles winery at DAOU Mountain and now at Loews Miami Beach Hotel.
Bottle Specialty Days
DAOU Gardens at Loews Hotels will feature bottle specials of DAOU favorites, including Pessimist Mondays, Cabernet Wednesday and Rosé Friday and Saturdays.
By the Glass and By the Bottle
Regardless of the day of the week, seven DAOU wines will be available by the bottle daily. Guests wanting to sample multiple wines can take advantage of by the glass pricing of DAOU Rosé, DAOU Cabernet Sauvignon and The Pessimist.
Loews Hotels & Co partnered with the renowned California winery to create an innovative guest offering debuting in in the heart of South Beach. DAOU Gardens can be found at only one other Loews Hotels location, Live! By Loews – Arlington in Arlington, TX.
DAOU Gardens is open daily at Loews Miami Beach Hotel's lobby lounge, Bar Collins, beginning at 4pm. Both DAOU and Loews Hotels are working to create additional DAOU Gardens in Tucson (coming September 2022) and other Loews Hotels destination in 2023.
BBQ & Craft Company Comes to The Lincoln Eatery
The Lincoln Eatery, Miami's No.1 food hall, as recently listed by the Miami New Times, announces the grand opening of its first barbecue concept, BBQ & Craft Company. As the first barbecue hotspot in Miami Beach, the concept will be serving up traditional BBQ items featuring pulled pork, beef brisket, chicken wings, ribs and more.
The new outpost at The Lincoln Eatery will include notable appetizers like the Deviled Eggs ($9), served with a house-made BBQ sauce, crispy pork rinds topped with pickled mustard seeds and dill; the Crispy St. Louis Ribs ($14), are cooked to perfection and topped with a house BBQ glaze and cornbread crumble. Also on the menu are Dry Rub Wings ($12 for 6 or $20 of 12), covered in a Alabama-style white BBQ sauce; and the Cupcake Cornbread ($3), with a spiced maple butter.
BBQ & Craft Company will serve a selection of sandwiches served with a choice of seasoned fresh cut fries or coleslaw. All sandwiches can be naked upon request and substitution of sides will be an additional $2. The Beef Brisket ($18), is a fiery chopped brisket topped with refreshing watercress, smoked red onions, and creamy horseradish crème fraiche served on a Kaiser roll perfect to satisfy anyone's hunger.
BBQ & Craft Company also has a flavorful and tangy Pulled Pork Sandwich ($16), topped with Carolina mustard BBQ sauce, and braised red cabbage served on a Kaiser roll. Other sandwiches include the Pulled Chicken ($19), a crispy chicken skin sandwich coated with Alabama white sauce and a spicy BBQ sauce; and the Craft Prime Burger ($18), topped with BBQ & Craft Company's house steak sauce, porcini mayo, a creamy smoked gouda cheese, and fried pork belly on a brioche bun.
The mouthwatering BBQ Plates are served with a choice of two sides and house pickles. The menu features items like the Pulled Pork, a white marble smoked pork shoulder available for 8oz ($18) or 16oz ($28); or the Smoked Half Chicken ($19), a Bell & Evans all-natural chicken. Other famous BBQ plates are the Beef Brisket, a zesty Creekstone Prime beef brisket available for 8oz ($20) or 16oz ($36); or the St. Louis Spare Ribs, available at half rack for $20 or full rack for $36.
BBQ & Craft Company will be open daily from 11 a.m. to 10 p.m. and located within the Lincoln Eatery Food Hall.
New Updates on Arlo Wynwood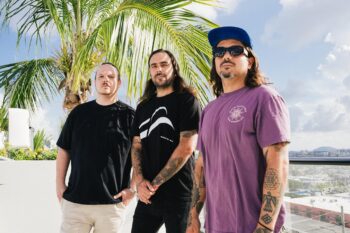 When Arlo Wynwood, Wynwood Art District's first hotel property, opens its doors fall 2022, locals and erudite visitors will recognize the all-star roster of local talent helming the property's multiple food and beverage outlets. Taking charge of the property's food & drink operations is none other than Bar Lab, the trend-setting culinary and cocktail collective helmed by Gabe Orta and Elad Zvi. Renowned for their work in Magic City and beyond, for the Arlo collaboration, Bar Lab has teamed up with award-winning Miami Chef/Partner Brad Kilgore to develop and operate the signature restaurant at the all-new, nine-story hotel in Miami's preeminent creative and cultural district. Additional food & beverage outlets will include a cocktail-centric third-floor lounge, as well as a bustling rooftop deck.
Known for catapulting Miami's cocktail scene to national stardom in 2009 with the opening of James beard finalist and three-time "Top 50 Bars in the World" award-winner Broken Shaker, Bar Lab has been redefining the hospitality industry ever since by creating unique, eclectic food and beverage programs for their own venues and companies worldwide. Amongst the stellar lineup of concepts they've launched: Broken Shaker (Miami, Chicago, Los Angeles, New York); 27 Restaurant (Miami); Hoja Taqueria (Miami Beach); Margot (Miami); The Exchange (Los Angeles), and the much- anticipated Jolene Sound Room, opening 2022.
A finalist for James Beard "Best Chef: South" and Food & Wine "Best New Chefs in America" alumnus, Kilgore started his career at 3-star Michelin Restaurants Alinea & L20 before moving to Miami where his first stop was Azul at the Mandarin Oriental. The restaurant was awarded the coveted Forbes "5 Star Award" under his guidance. Next, he ran Jean-Georges Grill at the St. Regis Bal Harbor, earning his first of two 4-Star reviews from The Miami Herald. In 2015, Kilgore redefined the Miami dining scene when he opened Alter in Wynwood, a progressive American restaurant which achieved international acclaim for meticulously-crafted dishes with exotic ingredients. At Alter he received another 4-Star review from The Miami Herald, the only chef in the newspaper's history to achieve this feat.
Most recently he Became the Culinary Director of private members-only, The Concours Club with his signature restaurant Verge. All of his restaurants illustrate his passion and skillset for traversing genres, techniques and influences from across the globe. At Arlo Wynwood, Kilgore and the team will deliver a robust, flavorful Floridian-inspired brasserie offering a menu that will undoubtedly have Chef Kilgore's uniquely personal touch while delivering big, bold, approachable flavors and textures.
Arlo Wynwood will open to the public fall 2022 at 2217 NW Miami Court in Wynwood.