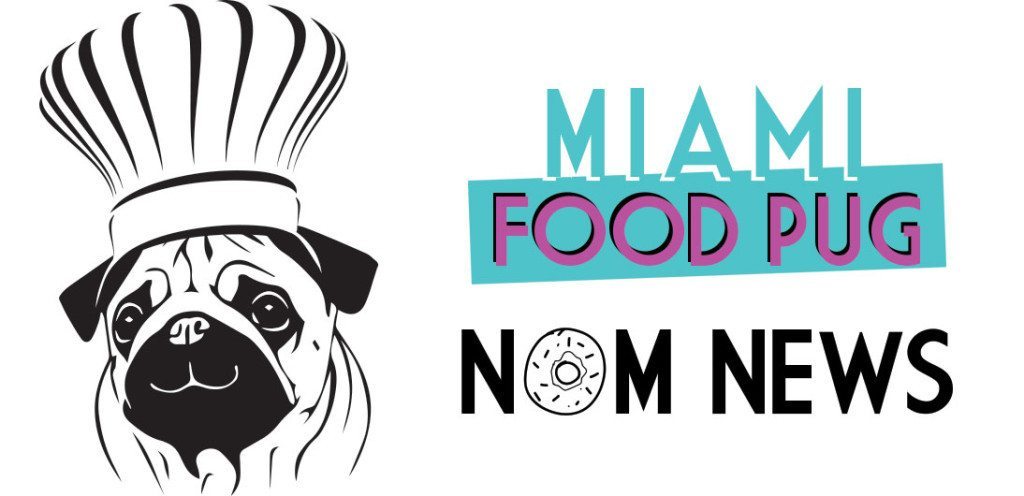 August 5, 2022
Each Friday, we compile South Florida food-related news and events that we couldn't fit on the site earlier in the week, as well as other local news that piques our interest. Want to be included in our next roundup? Shoot us an email at bark@miamifoodpug.com.
LPM Debuts New Offerings
Upcoming Celebrations at Jrk!
New Brunch Menu at Copper 29
Coming Soon: Wynwood Octoberfest 2022
LPM Debuts New Offerings
LPM Restaurant & Bar has released its new L'été en Rosé menu (Translation: Summer in Rosé) which has an assortment of Rosé bottle specials paired with complimentary bar bites. Available every day from 6-11 p.m. until September 30, 2022, LPM friends can gather on its outdoor terrace and enjoy three full-sized bar bites with the purchase of one Rosé bottle (the bigger the bottle, the more free bar bites you receive). Bottles start at $60 and the bar snacks usually range from $9-$21 each, so it's a pretty amazing deal.
The bottle specials are as follows:
– With every purchase of one Rosé Bottle, guests receive three complimentary bar snacks;
– With every purchase of one Rosé Magnum, guests receive six complimentary bar snacks;
– With every purchase of one Rosé Jeroboam, guests receive 12 complimentary bar snacks.
These bottles can be paired with a variety of complimentary snacks such as LPM's savory Tapenade; Calamars Frits; Croquettes de Bar du Chili; Tartine – Burrata et Tomates; Brochettes de Poulet; and Frites. From the highest quality snacks to a refreshing bottle of Rosé, there is no better way to wind down on a summer afternoon than dining with friends in the heart of Miami.
Upcoming Celebrations at Jrk!
This year, celebrate Jamaican Independence Day and National Jamaican Patty Day at Jrk! in Aventura. Enjoy the best modernize health conscious Jamaican food and the sounds of the Caribbean courtesy of their Iive DJ and Jrk!'s delicious patties, including vegan, chicken, and beef varieties, which can be purchased with a special BUY ONE GET ONE offer. Jrk! will also be running an exclusive first-taste of the team's soon-to-launch sauce and marinade line, Sauces by Jrk served with their legendary selection of Jamaican cuisine.
New Brunch Menu at Copper 29
Located in the heart of Miami's affluent and enchanting Coral Gables neighborhood, Copper 29 Bar known for their exciting twist on cocktails and party atmosphere just unveiled a NEW brunch menu!
Guests are welcome to come and enjoy the tasty new brunch menu every Sunday and partake in $25 bottomless mimosas and sangrias while dancing to beats by a live DJ! Exciting dishes in the new brunch menu include a Mushroom Omelet cooked in truffle Oil, a delicious Croque Monsieur prepared with ham, cheese, béchamel sauce on a brioche bun, paired with roasted potatoes and a fresh salad mix. And their most demanded, Mr. and Mrs. Egg benedicts! The perfect pairing to your bottomless mimosas, the new Mr. and Mrs. Benedicts are the perfect brunch staple! Choose between Mrs. Benedict prepared with 2 poached eggs, smoked salmon, sautéed spinach and Hollandaise sauce or Mr. Benedict prepared with savory Short Rib.
Photo by The Louis Collection
Coming Soon: Wynwood Octoberfest 2022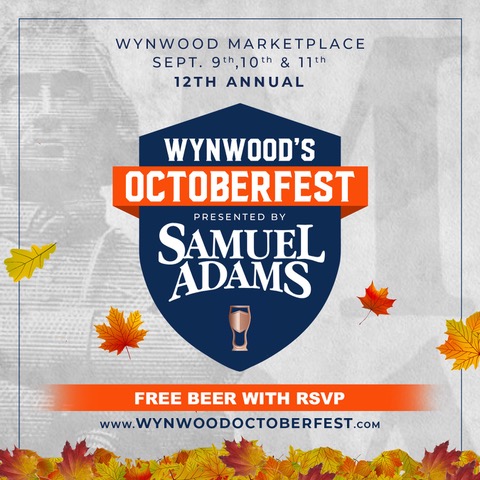 As Fall approaches, it's time to grab a stein and put on your lederhosen with the return of Wynwood's Octoberfest presented by Samuel Adams on September 9-11, 2022! Returning for its 12th year, Wynwood's Octoberfest will transform the Wynwood Marketplace into a traditional Bavarian Bierhaus, turning Wynwood into Germany's largest festival for the weekend.
Festival goers will enjoy live music, seasonal brews from Samuel Adams, food, beer game competitions and more. Wynwood's Octoberfest will feature Instagrammable moments with a grand photo booth and beer hall decked out with pumpkins.
The three-day event is free and open to the public. Those who want to go all out for the festivities can purchase Festive Party Packs. The party packs feature Bavarian goodies and official Samuel Adams treats and are available for $16.
Tickets can be purchased at the link HERE.