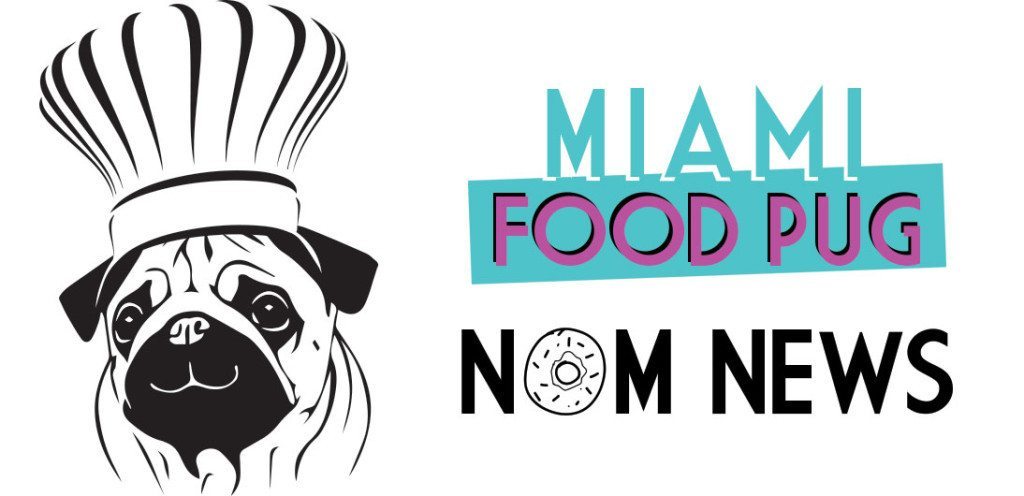 September 2, 2022
Each Friday, we compile South Florida food-related news and events that we couldn't fit on the site earlier in the week, as well as other local news that piques our interest. Want to be included in our next roundup? Shoot us an email at bark@miamifoodpug.com.
Morini After Dark
Downtown Jam Sessions at Saloni Bar
Obon Festival at Pubbelly Sushi
Boulud Sud Welcomes New Executive Chef
Morini After Dark
South Beach's Osteria Morini recently launched a new live music series 'Morini After Dark' with global sounds from international artists curated by Tigre Sounds, a music discovery platform for citizens of the world, every Friday night. Perfect for a date or night out with friends, guests can enjoy weekly rotating sounds by some of Miami's most promising artists along with late night happy hour bites (think truffle arancini and prosciutto & mortadella meatball sliders) and discounted craft cocktails including the signature Passione Arrabiata with passionfruit, tequila, and mezcal and Negroni flights.
Downtown Jam Sessions at Saloni Bar
The new Athens-inspired natural wine bar tucked behind Meraki Greek Bistro in Downtown Miami plays host to EL JAM by Wizzmer, an electrifying jam session featuring local musician Wizzmer and a curated group of multicultural and diverse special guests who take over Saloni Bar every Wednesday from 7-10 p.m.
Guests are encouraged to come early and grab a seat at the intimate bar to take advantage of dishes like the Greek burger served with tzatziki, cucumbers and feta and crispy calamari with lemon aioli along with happy hour specials including $1 beer 'shots'; $12 beer pitchers and $5 Moscow 'Beer' Mules and enjoy a bottle of natural and organic wine for the price of a glass from 4-7 p.m. Plus, ladies drink free from a selection of house natural red and white wine, prosecco, draft beer, or Moscow 'Beer' Mules from 6-7 p.m.
Photo credit: Stillwater & Co.
Obon Festival at Pubbelly Sushi
With the recent launch of Pubbelly Sushi's new beverage program (10 new eclectic and delicious cocktails to try!) the Obon Festival Party will be taking place on Friday, September 2nd at the Dadeland location from 7-10PM. In celebration of the annual Japanese holiday honoring ancestors that have passed on while welcoming in new spirits, the festivities will also include live entertainment featuring DJs, Taiko performers and Japanese dancers, games and prizes inspired by the beloved yearly event to welcome Pubbelly's new spirits.
Also, taking place throughout the month, Pachinko Time (inspired by Japanese slot machines) will offer guests the golden opportunity to sample Pubbelly Sushi's new cocktails in shot form Monday through Friday from 6-7PM. During their renowned daily Happy Hour, guests will be kept guessing as a selection of cocktails will be accompanied by special, rotating surprises (hint: look for the QR code underneath).
Boulud Sud Welcomes New Executive Chef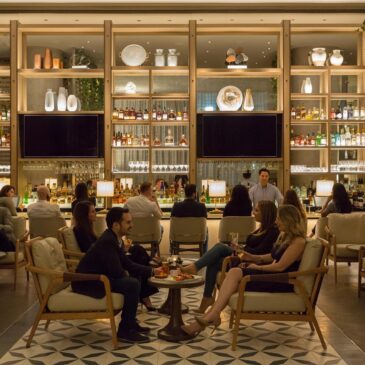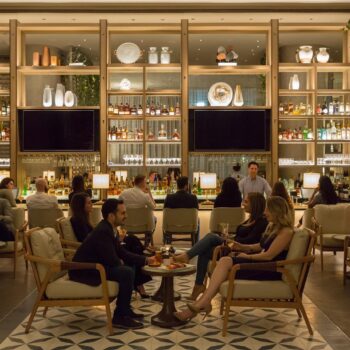 Boulud Sud, Chef Daniel Boulud's famed coastal Mediterranean restaurant located in of one of downtown Miami's most renowned luxury hotels, The JW Marriott Marquis Miami, welcomes a new Executive Chef and unveils exciting experiences.
Under his new leadership, Executive Chef and Miami native, Michael Hernandez, brings an array of new and adventurous menu items which accentuate his background in fine dining and build upon Boulud Sud's specialty in providing refreshing seafood and Mediterranean dishes.
Guests can indulge in a Whole Grilled Branzino, a Florida Snapper en Papillote, or enjoy lighter bites like the Tuna Tartare or Warm Artichoke Salad.
In addition to these fresh new items on the menu, Boulud Sud unveils the following new experiences, which visitors and locals are sure to enjoy.
Miami Spice: Miami's annual summer program is back and Boulud Sud is proud to participate once again. Now until September 30, guests can experience a three-course menu featuring a selection of Boulud Sud's decadent dishes at a special price. Select appetizers, entrees and desserts are available daily during lunch time at just $28 per person, or Sunday – Thursday for dinner at $45 per person. For more details, visit miamiandbeaches.com.
Spanish Wednesday Happy Hour: In partnership with Cinco Jotas ham, Montecillo Wine and Nordes Gin, Boulud Sud's happy hour is taking diners on a culinary journey of Spanish flavors. Every Wednesday from 5 to 8 p.m., the restaurant is offering $7 tapas, $7 Montecillo wine glasses and $12 Nordes Gin cocktails. In addition, the restaurant is offering a special of 2 glasses of Montecillo wine with an order of Cinco Jotas ham for $30.
Friday Chef & Sommelier Tasting Experience: Kick off your weekends with Boulud Sud's exclusive new pairing experience. Every Friday, guests can enjoy five top-rated wines from around the world, selected by Head Sommelier Robert Fitzmaurice O' Maoilriain and paired with small plates specially crafted by Executive Chef Michael Hernandez.
Taste du Monde: Boulud Sud's iconic Wine Cave is the perfect place to experience a personal, intimate, and extravagant tasting experience. Led by the Head Sommelier, guests can choose a tasting with or without a food pairing and teleport to a region of their choice. Prices start at $275++ per person for an 11 wine-tasting and $425++ for a six-course dinner menu with an 11-wine pairing. Contact Gregory.Delaunay@mdmusa.com for inquiries.