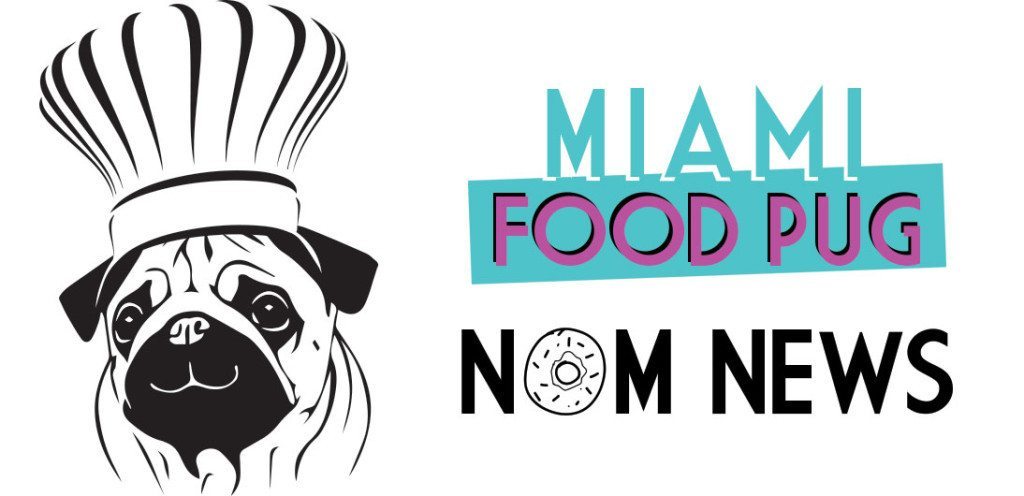 January 13, 2022
Each Friday, we compile South Florida food-related news and events that we couldn't fit on the site earlier in the week, as well as other local news that piques our interest. Want to be included in our next roundup? Shoot us an email at bark@miamifoodpug.com.
Sushi By Scratch Gets Permanent Location
New Happy Hour at Beauty & the Butcher
1 Beach Club Launches New Sunday Brunch
The Katherine Debuts Brunch Service
Sushi By Scratch Gets Permanent Location
Miami's Michelin moment continues as California-based Scratch Restaurants Group announces the official and permanent location of its Michelin-starred omakase concept, Sushi by Scratch Restaurants: Miami. In August, the eatery successfully opened a residency inside Coconut Grove's historic Stirrup House, located behind the recently Michelin-starred Ariete restaurant in the heart of Coconut Grove.
Now, the famed omakase hotspot is an official Coconut Grove resident as power couple and dynamic duo, chef/restaurateurs Phillip Frankland Lee and Margarita Kallas-Lee put down permanent roots in the Magic City. On the heels of retaining Michelin stars at Sushi By Scratch Restaurants: Sushi|Bar in Montecito, California and Pasta|Bar in Encino, California, both of which received their first star in 2021, the team is thrilled to officially open Sushi By Scratch's new doors in early January 2023, at 3540 Main Highway in Coconut Grove.
The new and improved space has transitioned into a 10-seat counter-only omakase den, manned by a team of three chefs and one bartender. Though the new space is larger, the experience remains intimate with close interaction with the chefs. With three nightly seatings, (5PM, 7:15PM and 9:30PM), dinner at Sushi by Scratch Restaurants is a not-to-be-missed celebration of nigiri excellence. Each bite is handmade and placed by the chefs, who engage directly with guests over 17 courses, which lasts about two hours.
Every diner's journey begins 20 minutes prior to the scheduled seating time with a complimentary welcome cocktail specially crafted to launch the diner on their journey for the night. From there, a progressive, intoxicating and alluring tasting experience consisting of strictly nigiri, each item handmade and served as is – no extras, no sidecars of soy sauce or wasabi. In fact, everything is made from scratch, including soy sauce, vinegars, etc.
A seat at Sushi by Scratch Restaurants: Miami is $165 per person plus tax and service. Non-alcoholic beverages are included with beer, wine, sake and Japanese whiskeys available a la carte. There are also two beverage pairing options: $85 (featuring three different sakes, two cocktails and one beer) and $110 (featuring six different pours of sake). Reservations are required and can be made in advance – HERE.
New Happy Hour at Beauty & the Butcher
Nestled in Coral Gables, the newly opened Beauty and the Butcher is now offering happy hour Monday through Friday from 5 to 7 PM.
With prices ranging from $5 to $12, the restaurant's happy hour offers a wide range of offerings from beer, wine, champagne, mocktails and cocktails such as Rock the Bells and Colada de Nada. Guests can indulge in Beauty & The Butcher's signature bites like the Sourdough Focaccia, made with Nduja butter and Koji local honey or the rich and savory Organic Chicken Liver Mousse, served with Berbere spice and persimmon jam.
1 Beach Club Launches New Sunday Brunch
Located at 1 Hotel South Beach, 1 Beach Club, the hotel's signature tropical oasis, is now offering a new Sunday Brunch. Launching Sunday, January 15th the brunch will feature an a la carte menu with seasonal ingredients and hand-crafted sips curated by Chef Giancarlo Valera. Guests are invited to enjoy live beats, sink their toes in the sand all while enjoying the ultimate, upbeat day to sunset experience.
With alfresco dining, 1 Beach Club offers a 50,000-square-foot outdoor space with sprawling daybeds, stuffed pillows allowing guests to lounge and take in the warm ocean breezes. Featuring organic shapes and vibrant patterns encased in lush tropical greenery, 1 Beach club offers fresh Mediterranean fare with endless brunch options.
The brunch menu features classic brunch dishes with a unique flare like Belgium Waffle, Beni Toast with Smashed Avocado and Poached Eggs and Egg Shakshuka Skillet along with Mediterranean-inspired favorites like Charred Octopus, Greek Tomato Salad and more.
1 Beach Club's brunch menu is offered every Sunday from 12 p.m. to 3 p.m with the regular menu offered from 3 p.m. to 8 p.m. Guests can enjoy a live DJ to create the perfect outdoor dining experience. Additionally guests can enjoy Golden Hour every Thursday through Sunday from 4 p.m. to 6 p.m. featuring specialty priced cocktails. To kick it up a notch, guests can experience "Saturdays at 1 Beach Club" featuring live entertainment and more.
The Katherine Debuts Brunch Service
Launched on New Year's Day, The Katherine will now be serving brunch Sunday's from 11:30am – 3:30pm. Join Chef Timon Balloo as he showcases his latest culinary brunch concepts like Thai Red Curry Shrimp and Grits with melting vegetables and herbs; Truffle Beet Toast with soft cheese, toasted pistachio, and truffle honey; Carbonara Mac with crumbled bacon, mozzarella, and egg yolk; Grilled Jerk Chicken Sandwich; All Day Burger; and a Farm Fresh Salad with the option to add chicken, salmon or steak. No brunch is complete without a beverage option. Along with local beers and a natural wine selection that includes skin contact bottles from Europe, brunch cocktails include Morning Mimosas and a Jalapeño Bloody Mary.