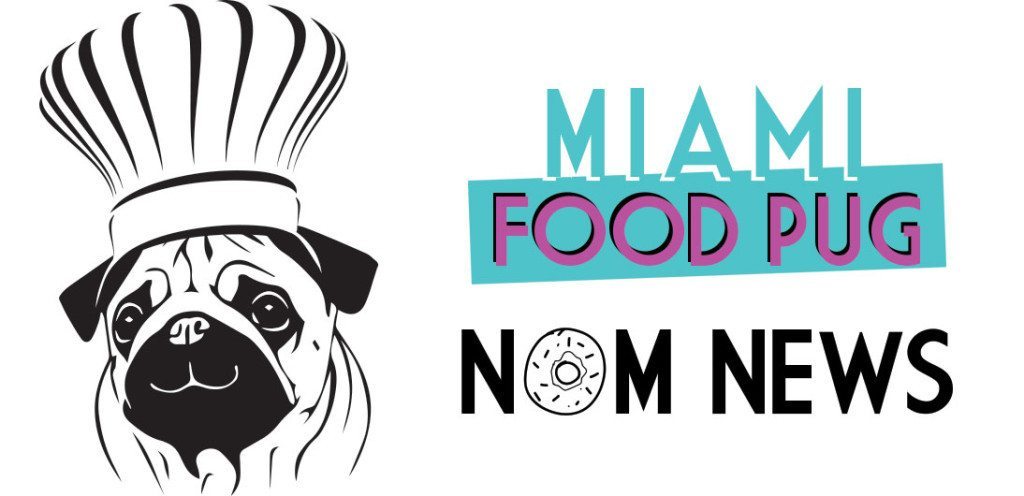 January 27, 2022
We're back after a much-needed break last week. Each Friday, we compile South Florida food-related news and events that we couldn't fit on the site earlier in the week, as well as other local news that piques our interest. Want to be included in our next roundup? Shoot us an email at bark@miamifoodpug.com.
Post-Marathon Deals at Shake Shack
Now Open: Square Pie City
Accent Café Opens at the Arsht Center
Sunday Series at COTE Miami
This Weekend: Shoma Bazaar Sunday
Post-Marathon Deals at Shake Shack
Crossing the Miami Marathon finishing line brings an enormous sense of achievement but it's likely to leave you with an empty stomach. Luckily, your friends at Shake Shack have got you covered!
Shake Shack is inviting all Miami marathon runners to enjoy a free ShackBurger post-race at their Brickell and Lincoln Road locations. Simply flash your 2023 race bib and your efforts will be rewarded with a delicious burger on the house. This limited time offer is only valid in-Shack on race day, Sunday, January 29. Limit one per order and one time only. Whether you're craving a burger or some post-race protein, here's an offer to make everyone feel like a winner.
Now Open: Square Pie City
After years of buzzed-about pop-ups across Miami and offerings at South Beach's expansive food hall Time Out Market, Square Pie City is finally giving the people what they want. Founded by local chef and hometown celebrity Jeremiah Bullfrog, it's a true-blue pizza shop where diners can slice into signature airy pies, while enjoying the casual-meets-cool vibe associated with the concept.
Located in the bustling neighborhood of Miami Design District at 3918 N Miami Avenue, the space reflects the mercurial and artistic nature of Bullfrog, with a thoughtful menu that celebrates the authentic flavors that go into Detroit style deep-dish pies that loyal customers can't get enough of.
Diners can choose from a small and straightforward menu of half-pies (4 slices) and full pies (6 slices) in unforgettably tasty options, or create their own. A selection of Red Pies includes the Classix (special "dat" sauce, mozzarella, provolone, parmesan), Ill Pepperoni (pepperoni, sauce mozzarella, parmesan), Red in the Head, Fire in Bed (spicy Calabrian chile, mozzarella, provolone, sauce), Meat Lovahs (bacon and sausage, pepperoni), and the Veg Supreme (mushroom, peppers, broccoli rabe).
Signature White Pies available are the slightly woodsy-flavored Many Magical Mushrooms (cremini, porcini dust, mozzarella, asiago, garlic) and the All White E'rrything, one of the menu's highlights featuring housemade ricotta, white sauce created with the leftover whey from straining cheese—a detail that adds creaminess and depth of flavor to the pie. Rounding out the menu is the classic Little Gem Caesarand House Chopped Salad made with pickled peppers, salami, provolone and croutons.
Local beer and biodynamic wines are also available, along with an exciting cocktail program spearheaded by Mike Parish formerly of Broken Shaker, featuring a variety of small-batch vermouth options.
Accent Café Opens at the Arsht Center
The Adrienne Arsht Center is proud to announce the opening of its new full-service bistro, Accent Café led by the food and beverage experts of Constellation Culinary Group (CCG). Accent Café welcomes theater-lovers to grab a bite before their show with a selection of quick and easy ready-to-go boxes, an artisanal sandwich selection, house-made pastries and a variety of snacks.
The quick service café will open two hours before all shows in the Ziff Ballet Opera house and will feature a Meat and Cheese Box ($18), a chef's selection of two charcuterie types of meat, two hard kinds of cheese accompanied by whipped feta, radish, cherry tomatoes and crackers to complete this mini charcuterie kit; a Veggie Box ($15), seasonal hummus, celery sticks, radish, cherry tomatoes and warm pita bread; or a Chocolate Box ($15), a cookie assortment of red velvet, junk in the trunk and sugar flavors with fresh strawberries and hazelnut chocolate.
Guests can also order items such as homemade croissants, chocolate croissants, leek and parmesan pastries, empanadas, candy, trail mix and more. Accent will also feature a complete beer, wine and hand-crafted cocktails menu.
Sunday Series at COTE Miami
Michelin-starred COTE Miami's "Sunday Sommelier Supper Series" returns this Sunday, January 29 from 6 p.m.- 9 p.m. Due to the popular demand of hosts Victoria James, COTE's Beverage Director and 2022 Michelin Sommelier of the Year Award winner; and her dear friend and legendary sommelier Jane Lopes of LEGEND Wine Imports and America's foremost expert on Australian Wine; COTE Miami has officially expanded this intimate wine dinner to a one night only sommelier take-over!
Simply make your dinner reservation for this Sunday, January 29, and be prepared to be blown away by Victoria and Jane's wealth of knowledge while they work the dining room and bar pouring all of Jane's favorite world-class wines from Australia.
Whether it's under-the-radar producers from Australia, wines made by female and BIPOC winemakers, or biodynamically farmed fruit, there's a lot in the wine world that excites the COTE brand. COTE Miami's "Sunday Sommelier Supper Series" runs every Sunday through March 5 from 7 p.m.-10 p.m. and will include an exclusive wine dinner ranging from $225 to $390pp for food and wine.
Each week, COTE's award-winning somm-family will curate a beautifully themed selection of wines, from their 1,200+ bottle wine list to experience alongside their signature steaks and sides.
Photo Credit: World Red Eye
This Weekend: Shoma Bazaar Sunday
Shoma Bazaar, Doral's favorite dining and entertainment destination, is hosting its monthly Shoma Bazaar Sundays on Sunday, January 29th! Stop by to shop from a variety of local vendors, while indulging in their spectacular Bottomless Brunch from 11:00AM-2:00PM. Guests can also enjoy a yoga class led by Energy Yoga from 10:00 AM – 11:00 AM.