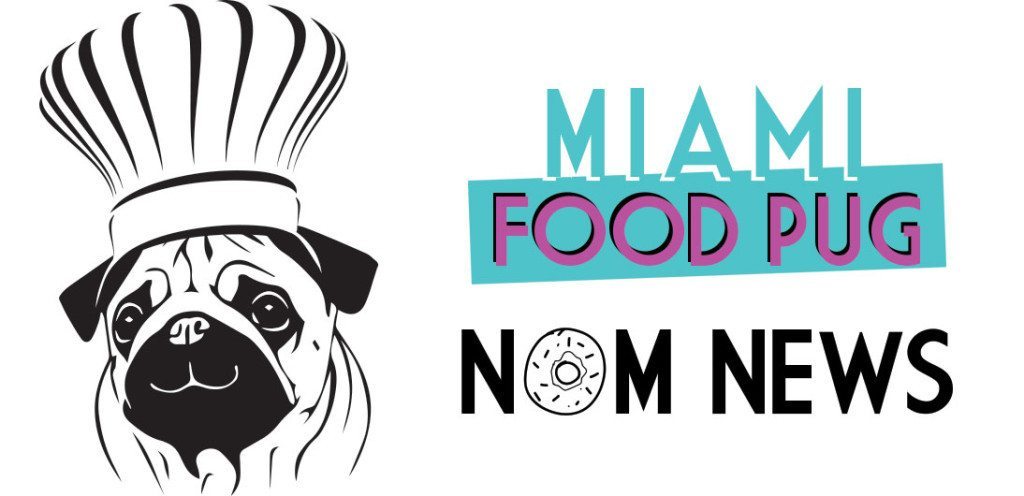 May 12, 2023
Each Friday, we compile South Florida food-related news and events that we couldn't fit on the site earlier in the week, as well as other local news that piques our interest. Want to be included in our next roundup? Shoot us an email at bark@miamifoodpug.com.
The Capital Burger Opens in Coral Gables
American Social to Open in Boca
New Tasting Experience at TUR Kitchen
The Capital Burger Opens in Coral Gables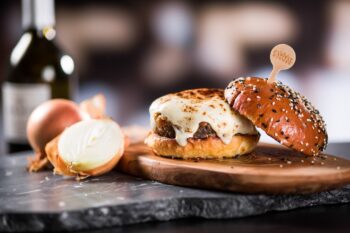 Terranova Corporation, a leading commercial real estate and acquisitions firm, and Chairman Stephen Bittel announce the addition of new national restaurant tenant The Capital Burger to their Miracle Mile portfolio in Coral Gables, Florida. The Capital Burger, an extension of acclaimed restaurant The Capital Grille, is located at the iconic corner property of 300 Miracle Mile and marks the restaurant brand's first entry into the South Florida market, and first time south of Washington, D.C. The restaurant occupies 6,000 square feet at the prominent building and opened Sunday, April 30th.
The Capital Burger currently operates in Washington, D.C., Boston, Massachusetts and Reston, Virginia.
A Terranova affiliate previously purchased the land in 2021 for $6 million, marking the 15th property Terranova owns on the street and the fifth on that block. The acquisition of the property and the announcement of a high profile tenant like The Capital Burger solidifies Terranova's commitment to strengthening the downtown Coral Gables neighborhood and enhancing Miracle Mile's persona of a true culinary destination with over 103 restaurants, gourmet foods, and wine shops.
Coral Gables has become one of the hottest submarkets in South Florida with burgeoning retail, dining and entertainment experiences for both residents and visitors alike. Other restaurants operating in Terranova's buildings include John Martin's, Sushi Sake, Cortadito Coffee House, Copper 29, Calle 23, KAIA and Pura Vida.
Terranova has a long-standing history of community involvement in Coral Gables. This includes: launching "Studios on the Mile," a series of local artist studios which Terranova established at six vacant properties on the street; sponsoring the inaugural "Illuminate Coral Gables" event; leading the Coral Gables Business Improvement District Board, with Terranova President Mindy McIlroy serving as Board President in 2015 and 2016; partnering with the City of Coral Gables to paint large-scale murals on walls of two Terranova-owned buildings; supporting the streetscape project, with Stephen Bittel serving on the steering committee; and contributing to the Coral Gables Foundation and the Coral Gables Chamber of Commerce.
American Social to Open in Boca
American Social Bar & Kitchen, the place to eat, drink and be social, will open its fifth location in Boca Raton's Mizner Park on May 23, 2023. Already a staple in Fort Lauderdale, Miami, Tampa and Orlando, the newest hot spot will feature the same exciting atmosphere, unmatched level of service, elevated Modern-American cuisine, hand-crafted cocktails, curated wine lists and craft beers on draft, making it the perfect spot for meeting up with friends, hosting a party or catching a game.
Serving brunch, lunch, happy hour, and dinner, American Social, often referred to as "AmSo," will offer its award-winning menu of reimagined American Classics with modern twists, boundary-pushing flavors, and seasonal features.
Curated for sharing, indulging, and having fun, notable weekend brunch dishes will satisfy lovers of both sweet and savory. Favorites include Fruity Pebbles Chicken and Waffles made with southern fried chicken breast and Fruity Pebbles waffles topped with maple mascarpone, habanero-strawberry jam, maple syrup and powdered sugar; the Wide Awake Steak & Eggs made with grilled sirloin, chimichurri, potato stack with aged provolone and two eggs any style; and more.
Popular lunch and dinner menu items include the Wagyu Steak Fried Rice made with wagyu skirt steak, kimchi fried rice, bacon, mojo rojo, an over easy egg and chili crisps; Pan Seared Scallops with maitake mushroom, sweet potato, cauliflower, poblano, carrot puree and crispy leeks; Grilled Miso Cauliflower Steak made with a miso glaze, maitake mushrooms, carrot puree, quinoa gremolata, salsa verde and pomegranate; and more. Guests can expect beyond-the-ordinary beverage selections such as unique hand-crafted cocktails, a curated selection of wine and beer from their favorite local breweries.
Weekday Social Hour will run from 4 p.m. to 7 p.m. and will feature $10 specialty cocktails, $6 margaritas and house wines, great music and even better conversations. Other daily specials include Burgers, Bourbons & Beats every Monday featuring bourbons starting at $9 and burgers starting at $8; Taco & Tequila Tuesdays featuring $4 to $5 tacos and $6 House Margarita; and Wine Down Wednesdays with 50% off bottles of wine.
American Social Boca Raton will be located at 327 Plaza Real Suite #315 and will be open on Mondays-Wednesdays from 11:30 a.m. to 1:00 a.m.; Thursdays-Fridays from 11:30 a.m. to 2 a.m.; Saturdays from 10:30 a.m. to 2 a.m.; and Sundays from 10:30 a.m. to 12 a.m.
New Tasting Experience at TUR Kitchen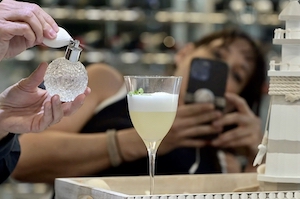 Anyone who has dined there knows: TUR Kitchen is not a traditional Mediterranean restaurant. Indeed, the menu, overseen and executed by Executive Chef Christian Chirino, travels throughout the region, drawing flavors, inspirations, textures and accents. But Chirino's transportive culinary handiwork is anything but rustic with even the most commonplace Mediterranean menu staple menu – from lavash bread to roasted squid – elevated by masterful techniques and created almost exclusively with local-to-regionally sourced product.
Offering Caviar Service, multiple tasting menus of various shapes, styles and sensibilities and a spirits menu that rivals the competition, TUR Kitchen can be defined as Mediterranean cuisine reflected through a pristine prism; equal parts fine dining and gastronomic adventure. Since it opened, the bar-facing Yin to the kitchen's Yang has been overseen by General Manager Luca Delogu. A certified sommelier and master mixologist, Delogu works tirelessly to ensure that the beverage side of TUR Kitchen is as inspired, imaginative, and innovative as what emerges from Chirino's kitchen.
This month, Delogu and Chirino are launching what is likely their most ambitious collaboration to date – the Yamas Cocktail Experience. Available exclusively at TUR's recently refurbished bar, this nightly celebration of masterful mixology and culinary craft is available as a solo experience or a group expedition for up to four (4). The five-course cocktail and culinary pairing takes gastronomes on a region-hopping adventure that is as sophisticated and thoughtful as it is whimsical.
"Tasting experiences can sometimes be so serious that any sense of fun is lost in what should be an exciting adventure," says Delogu, who holds a Masters of Culinary Arts from the Italian Chef Academy of Rome and is also a graduate of the British Bartending Institute. "We designed the Yamas Cocktail Experience to be lighthearted, interactive and, most of all, a great time. From the minute Chef and I started working together on the concept we took it seriously but wanted the actual experience to be anything but. In the end, it's about great drinks and food and having a good time."
Priced at $125 per person, excluding service and tax, an embarkation on the Yamas Cocktail Experience is one best reserved in advance. Upon arrival, guests are shown to their seats, greeted with a welcome sign that indicates Yamas is anything but stodgy or just smoke and mirrors – a woodcut of a hiking boot emblazoned with "Let the Adventure Begin."
The actual drinks and dishes are slated to change, like TUR's menu, along with the season.