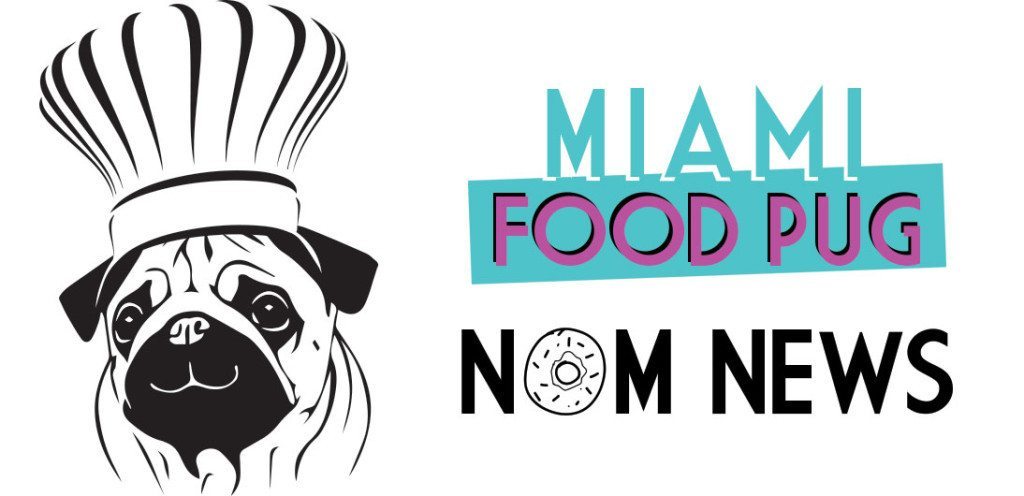 May 19, 2023
Each Friday, we compile South Florida food-related news and events that we couldn't fit on the site earlier in the week, as well as other local news that piques our interest. Want to be included in our next roundup? Shoot us an email at bark@miamifoodpug.com.
Coming Soon: Miami Tapas Week
Soulfly Chicken Lands in Wynwood
Pride Month at Toro Toro
New Dinner Series at Leku
Coming Soon: Miami Tapas Week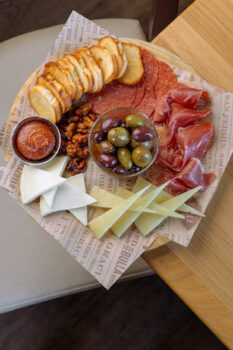 Explore Spain's most treasured culinary tradition as US Tapas Week debuts in Miami June 11-18, 2023. During Miami Tapas Week, including World Tapas Day (June 16), over 10 participating restaurants will offer aprix-fixe tasting menu showcasing several iterations of traditional Spanish tapas. Guests can expect to savor authentic flavors from each corner of the country while celebrating the diverse culinary regions of Spain in the Sunshine State.
"We are thrilled to bring US Tapas Week to a city known for its vibrant cultural scene and culinary diversity. This event offers a unique opportunity to experience the rich tapestry of Spanish cuisine and our shared passion for food, culture and community," says Javier Moreno, general coordinator at Spain Fresh, an organization that curates and produces various cultural events that highlight the rich heritage, traditions and contemporary creative endeavors of Spain.
Miami's Tapas Week will invite guests to savor a vibrant fusion of Spanish flavors hailing from the 305's top-tier Spanish restaurants. Guests can expect an unforgettable culinary event that celebrates the essence of Spanish cuisine – whether you're a seasoned tapas connoisseur or new to this rich culinary tradition, Miami's Tapas Week promises a toothsome adventure for all. Participating restaurants include: Lur Miami, Bulla Gastrobar, Barceloneta, Xixón, Casa Juancho, Místico, El Manchego, Madrid Tapas y Vinos, Estacion Central, Españolita, Mareva 1939, and more to be announced!
From the Basque region's beloved tarta de queso to melt-in-your-mouth jamón Ibérico + queso Manchego hailing from Castilla-La Mancha, Miami's Tapas Week ensures a groundbreaking feast for the senses, offering an innovative take on Spanish classics served with Miami flair.
For more information on US Tapas Week including a full list of participating restaurants and menus, visit www.ustapasweek.com.
Soulfly Chicken Lands in Wynwood

Beloved Miami food truck Soulfly Chicken will open its first brick-and-mortar location in Wynwood on May 31. The concept, which recently won Best Fried Chicken at Atlanta Food & Wine Festival in September 2022, will serve craveable, crispy deliciousness via contactless, grab-and-go ordering—offering its award-winning chicken with modern convenience and none of the hassle.
A standout in the art-driven neighborhood, Soulfly Chicken utilizes a patented technology that cooks chicken more quickly and consistently, while also cutting calories. Offering true comfort food with deep Southern roots, Soulfly Chicken and its menu was developed by chef-founder Troy Tingling, a first-generation Jamaican American Chef who takes inspiration from his travels around the world.
Soulfly Chicken utilizes an exclusive soundwave technology to cook chicken faster and with 40 percent less oil, meaning it's a healthier fried chicken that remains crispy and juicy. With a contactless concept and a process that cuts fry time in half, along with plenty of parking in a communal lot, Soulfly is perfect for an easy, quality meal for pickup or delivery. Soulfly's chicken is all gluten-free, and its menu of comfort food classics offers something for everyone with plenty of vegetarian and vegan options as well – all sandwiches are available to be made with Tindle plant-based chicken. Signature dishes include:
– The Half Bird: Breast, leg and thigh, served with pickles
– Three-piece Chicken Tenders: Delicious tenders served with sauce of choice and pickles
– Whole Wings: Available in 3, 6 or 9 pieces – served with sauce of choice, pickles and exclusive to Soulfly brick-and-mortar restaurant
– Taste of the South: Boneless chicken breast, vinegar slaw, tomato, pickles and Fly Sauce
– Bird on the Run: Boneless chicken breast dipped in hot spiced oil
– Fried Corn: Cut corn ribs dusted with special seasoning
– Smoked Greens: Braised collard greens
– The Mac: Creamy macaroni
Upon entering the modern, vibrant, orange-and-yellow space by BLANK Design, the award-winning NYC architectural and interiors firm known for its Japanese-influenced hospitality design, guests will be greeted by three kiosks to begin their Soulfly experience. After placing an order, customers will receive text messages updates until their meal is ready in one of Soulfly's QR-code activated pickup lockers. For those seeking an even more convenient way to Soulfly, delivery is available through UberEats and DoorDash.
Pride Month at Toro Toro
Celebrate Pride all month long at chef/restaurateur Richard Sandoval's Pan-Latin steakhouse Toro Toro with a specialty Pride-themed cocktail with a sweet twist. Taste the rainbow during the month of June with the Love is Love cocktail featuring grenadine, pineapple juice, coconut-flavored rum and blue curacao, topped with an orange slice for $15. A portion of the month's sales of the Love is Love will benefit the YES Institute – a local charity supporting mental health of LGBTQ+ youth. For more information on the YES Institute, visit www.yesinstitute.org. Toro Toro is located at 100 Chopin Plaza inside the InterContinental in Downtown Miami.
New Dinner Series at Leku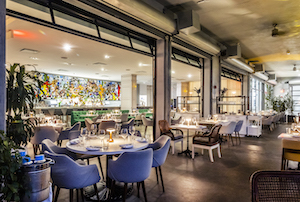 On Tuesday, May 30, LEKU's celebrated Executive Chef Carlos Garcia will kick-off the inaugural LEKU & Friends Chef Dinner Series with "Latin America's Best Female Chef" Manu Buffara, for a memorable dinner collaboration to celebrate her newly minted cookbook, Manu: Recipes and Stories from Brazil. Experience a delightfully curated menu inspired by the flavors of Brazil paired with exotic cocktails and global wines. The evening will begin with a cocktail reception at 7 p.m. where guests can meet with the chefs and enjoy a 5Jotas carving station and passed canapes, followed by a five-course seated dinner at 8 p.m. paired with wines by LEKU's sommelier Miguel Martinez. Limited tickets are available at $220pp++ and include one copy of Chef Manu's cookbook.
Future guest chefs of the LEKU & Friends Chef Dinner Series will include the following:
– Diego Oka of La Mar – August
– Renzo Garibaldi of Osso (Lima, Peru) – September
– Nando Chang of Itamae – October
– Bernardo Paladini of Torno Subito (W Dubai) – November
Photo Credit: Zack @thebacyard