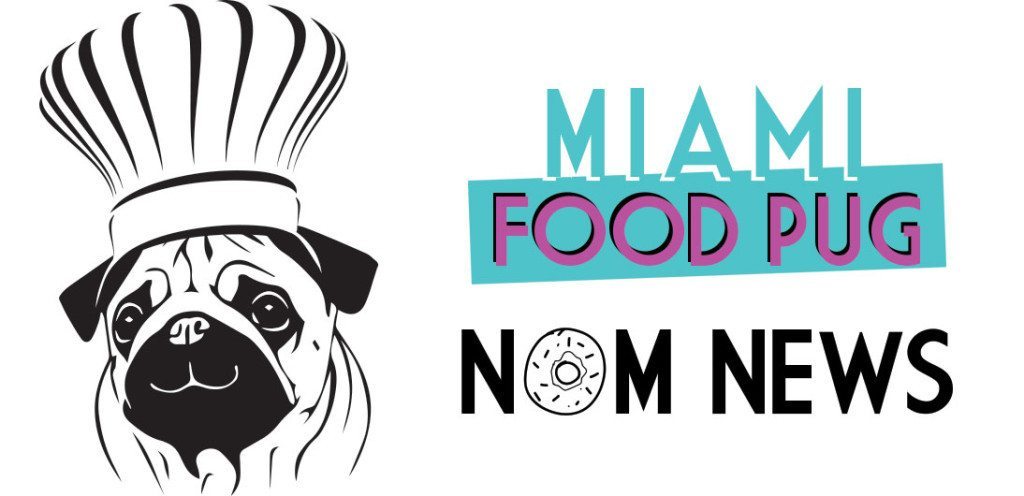 July 28, 2023
Each Friday, we compile South Florida food-related news and events that we couldn't fit on the site earlier in the week, as well as other local news that piques our interest. Want to be included in our next roundup? Shoot us an email at bark@miamifoodpug.com.
Fiola Miami Celebrates Ferragosto
Ocean Social Hosts Puppy Brunch
Bubbles & Bao Dark Brunch at Hutong
Now Open: Normandy Gourmandy
Fiola Miami Celebrates Ferragosto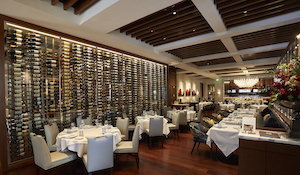 Mark your calendar because on Tuesday, August 15th, Fiola Miami, the popular Coral Gables restaurant revered for its noteworthy Italian cuisine, is celebrating the cherished Italian tradition of Ferragosto with all day drink specials and a gastronomic journey like no other.
The ideal destination to commemorate Ferragosto, which marks the height of summer and is traditionally a time for relaxation, feasting, and enjoying the company of friends and family, Partner/Co-owner Tom Angelo, Executive Chef Danny Ganem, and Head Sommelier Daniel Bishop invite diners to indulge in a specially curated five-course Pasta Omakase menu, which will be a celebration of Italy's regional diversity, taking guests on a delightful exploration of authentic flavors and dishes from different parts of the country.
To complement this extraordinary dining experience, Fiola Miami has partnered with the iconic Italian alcoholic beverage company Martini & Rossi to present an exclusive selection of $10 cocktails, including the classic Spritz and Sbagliato, aong others. Furthermore, guests can savor fine wines from Masi and Cà Maiol, available to guests for $10 per glass.
Ocean Social Hosts Puppy Brunch
As Miami heads into the dog days of August, it's time to experience a tail-waggin' good time on Sunday, August 13 from 11AM to 2PM at Ocean Social. Humans and their four-legged friends are invited to join the "Pawty" on Ocean Social's covered terrace, sip cocktails, mingle with other dog lovers and enjoy selections from Chef Tristen Epps' amazing brunch menu.
Two legged guests can feast on la carte brunch specialties including Grand Marnier French Toast, Acai Bowl, or Chef Tristen's acclaimed Ocean Smash burger while their doggie dates enjoy puppuccinos. There will be a ring style boomerang photo booth for precious pup portraits, and Animal Lovers Rescue (ALR) will be there with some lovely fur babies available for adoption. Ten percent of the proceeds will be donated to ALR. Additionally, Beauty by Afrooz will host a Wellness Raffle and offer free B12 injections on site.
Bubbles & Bao Dark Brunch at Hutong
Experience a night of irresistible dishes and unmatched entertainment at Hutong's Bubbles and Bao Dark Brunch available every Thursday evening. From 2-hours of free-flow cocktails to table side performances this exhilarating experience is one you do not want to miss. The sharing menu offers guests an array of flavors from bao buns to lobster and duck, that will be sure to awaken your senses and taste buds. Live music by Hutong's resident Dj sets a seductive ambience to allure you as you dine.
Now Open: Normandy Gourmandy
Normandy Gourmandy, the new neighborhood wine shop and gourmet food market from restaurateurs Sandy Sanchez and Benoit Rablat is now open. Located in Miami Beach's North Beach neighborhood at 932 71st Street, it's a welcome addition to the under-the-radar neighbohood's mix of eclectic retail and restaurants and a much needed destination for local North Beach residents seeking fine wines, imported cheeses and other treats from around the world.
And there are so many great ideas for gift-giving – from gorgeous marble charcuterie boards, to a wide range of unique culinary products, to cute tote bags and more. Sandy and Benoit, who live in the neighborhood, are well known to locals as the proprietors of popular nearby dining destination, Silverlake Bistro.
Equal parts Napa Valley tasting room, local French market and quirky gift shop, one thing the couple insists will define Normandy Gourmandy will be accessibility.
Benoit insists that "gourmet" need not translate to expensive."Gourmet is more of a state of mind, a sense of quality that need not break the bank but can appeal to the senses. We will have upscale items like truffles and caviar but there will also be affordably-priced, high-quality oils, cheeses, frozen canapes, olives and more. There will also be a great selection of culinary products perfect for the kitchen or for gift baskets, charcuterie boards, serving plates and much more. We will even have special treats for pets. In Paris, markets like this are everywhere, and we really want this to be everyone's neighborhood market."
Visitors can expect the warmth, expertise and conviviality that have made Ben and Sandy the culinary king and queen of the neighborhood and Silverlake Bistro a culinary staple. Wine tastings and food samplings – be it remarkable cheeses or one of Chef Benoit's legendary quiches will take place regularly.
And those interested can go to the website to sign up for rmonthly deliveries from The Normandy Gourmandy Collective, featuring carefully curated products and wines selected by Sandy and Ben. There will be three tiers that each provide different benefits, including early notifications on weekly gourmet specials, new product alerts and more.
Normandy Gourmandy is located at 932 71st Street, Miami Beach. Hours of operation are Wednesday to Sunday from 12PM to 9PM.