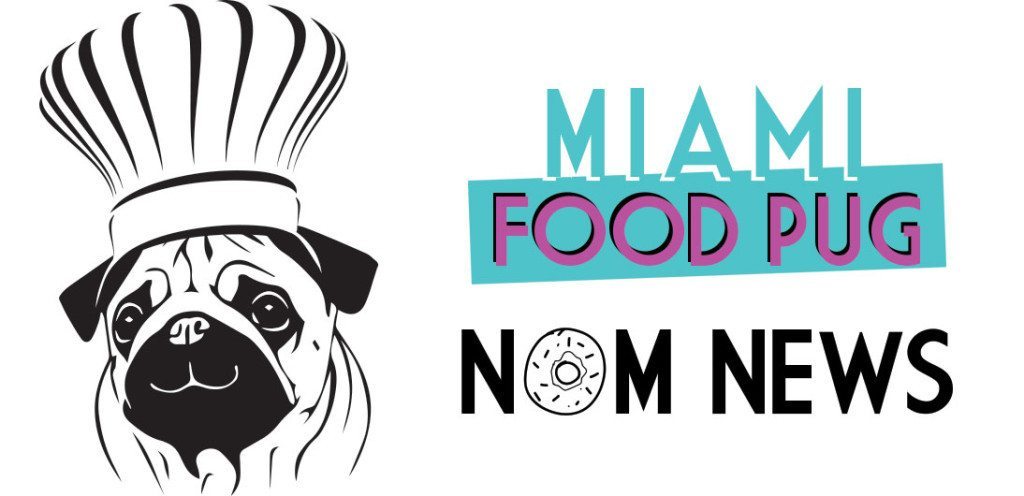 August 11, 2023
Each Friday, we compile South Florida food-related news and events that we couldn't fit on the site earlier in the week, as well as other local news that piques our interest. Want to be included in our next roundup? Shoot us an email at bark@miamifoodpug.com.
Back to School at The Salty
Sando Sunday at Boia De
National Rum Day at Burlock Coast
Summer Savings at Sugarcane
Back to School at The Salty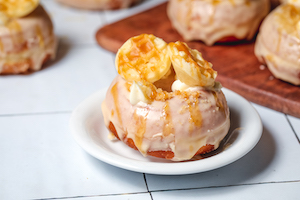 To sweeten the return to school, The Salty is launching a breakfast-inspired special to make those early wake up calls a bit easier. From Monday, August 14 until Sunday, August 20, Salty fans can enjoy the Waffle & Maple Syrup Mini ($3.65) donut made with 24 hr mini brioche and maple glaze, topped with maple drizzle and a mini waffle.
In conjunction with the special, The Salty will be launching a social media contest for a chance to win a surprise donut delivery at school. Students, teachers and family members are encouraged to post a photo or video enjoying the specialty treat and tag @thesaltydonut making a case for why they should win. With the posts, the more creative the better! The top three favorite entries will be selected to win a donut delivery to their classroom or a school of their choice for those who aren't currently in school.
The special will be available at all The Salty stores.
Sando Sunday at Boia De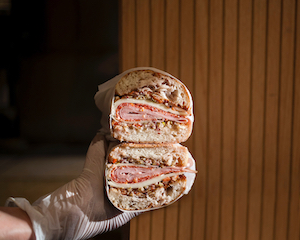 For one day only, the beloved Michelin-starred restaurant, Boia De, is bringing back its popular Sando Sunday. Guests will be able to enjoy all of the classics on August 20 beginning at 11:30am until 2pm or sold out. Sandwiches available will include: Fried chicken sandwich, Caprese ish, The Godmother, Muffuletta and Chopped salad. Sando Sunday will be first come first serve and is sure to sell out quickly so guests are encouraged to get there early to secure their sandwich.
National Rum Day at Burlock Coast
Celebrate National Rum Day with $5 Rum Punch and $5 Select Mojitos all day at RUMBAR, the unique rum room filled with rums from around the world located inside Burlock Coast at The Ritz-Carlton, Fort Lauderdale. The holiday is a great opportunity to sip on refreshing rum libations in a laid back setting located just steps away from Fort Lauderdale Beach.
Summer Savings at Sugarcane
Enjoy sweet summer savings at SUGARCANE raw bar grill with their new daily prix fixe lunch menu priced at $28pp++ (available from open until 4:30 p.m.) and $40pp++ dinner menu (available from 4:30 p.m. to midnight). Start with their house-baked naan spread including hummus, crudité and crispy garbanzo for the table. Then choose from 3 chef-curated dishes for first and second courses. There's also 50% off Shellfish Towers which includes oysters, shrimp, mussels, lobster, and crab all month long!
Whether you're an early bird or night owl, swing by and experience SUGARCANE's NEW Late Night Happy Hour from 10 p.m. to close. Save cash and sip on $8 cocktails including Strawberry Balsamic with premium vodka, fresh strawberries, aged balsamic, and fresh lime juice; along with $8 bites including Goat Cheese Croquetas and sushi rolls. Otherwise, take advantage of their earlier daily Happy Hour window from 4 p.m.- 7 p.m.