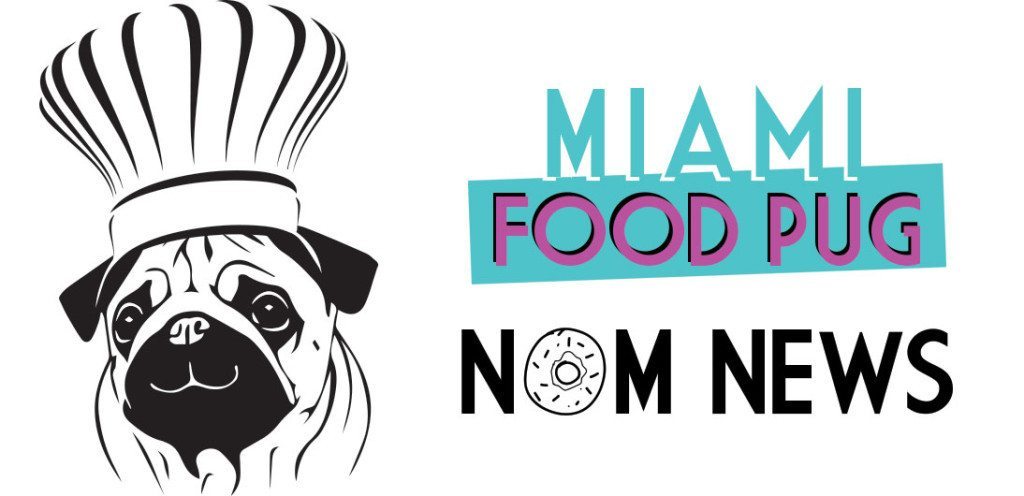 September 15, 2023
Each Friday, we compile South Florida food-related news and events that we couldn't fit on the site earlier in the week, as well as other local news that piques our interest. Want to be included in our next roundup? Shoot us an email at bark@miamifoodpug.com.
Bombay Darbar to Open in Downtown Doral
James Beard Foundation Hosts Taste America
Culinary Collaboration at Casa Mariano
Hakkatini Nights at Hakkasan
After Hours at Amelia's 1931
Bombay Darbar to Open in Downtown Doral
Downtown Doral, a 250-acre mixed-use community developed by Codina Partners, will soon welcome its newest anchor restaurant, Bombay Darbar, a popular South Florida-based Indian restaurant. Opening in October 2023, this location will mark Bombay Darbar's third restaurant in South Florida and first in Doral.
The upscale restaurant will occupy a 4,085 space directly west of Downtown Doral Park at 8405 NW 53rd Street, Suite E101 in Doral, FL. The Downtown Doral location will offer lunch, dinner, and catering menus as well as a full bar. The space will transport guests with its unique design features including an ornate ceiling design with gold accents, a modern bar with ambient lighting and a seven-foot-tall Buddha statue.
Bombay Darbar has been bringing authentic Indian cuisine to South Florida for more than 12 years. As featured on Bravo's 'Family Karma', Bombay Darbar is consistently recognized as one of the best Indian restaurants in South Florida, with national and regional food writers from prestigious publications singing its praises.
Bombay Darbar will join Downtown Doral's array of shops and eateries, including The Doral Yard; Bulla Gastrobar; Pisco y Nazca Ceviche Gastrobar; Crema Gourmet Espresso Bar; Dragonfly Izakaya & Fish Market; Gusto RistoBar; Las Vegas Cuban Cuisine; Sports Grill; Sweet Paris Crêperie & Café; Spiked Rich Ice Cream & Shakes; Pura Vida; and more. For a full list of retailers visit www.downtowndoral.com and for special offers from the retailers, download the Downtown Doral app (available on Apple and Google stores).
James Beard Foundation Hosts Taste America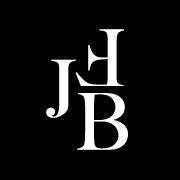 The James Beard Foundation® announces that its Miami event of the Taste America culinary series will take place on Tuesday, October 10 at 7:00PM at the Rubell Museum (1100 NW 23rd St, Miami, FL 33127). Presented by Capital One, Taste America celebrates the chefs and local independent restaurants at the heart of their communities, bringing together chefs and food lovers for unique culinary experiences held in 20 cities across the United States.
Proceeds from Taste America events benefit the participating chefs, as well as the James Beard Foundation's national impact programming in support of equity, sustainability, women's leadership, and a future where all can thrive for the culinary industry and beyond. Tickets for the Taste America Miami tasting are on sale now at jamesbeard.org/tasteamerica.
This year's Taste America series presents an exciting new lineup of TasteTwenty chefs—20 chef teams from across the country working together to champion the James Beard Foundation's mission of Good Food for Good®. The series will highlight the richness and diversity of local food culture in cities across America, while spotlighting chefs who are uniquely leading the industry forward. Host and visiting chefs are paired together for a chance to innovate, collaborate, and offer participants a window into the tastes, traditions, and innovations shaping American food today.
The Taste America Miami tasting will feature nearly 20 food and beverage stations at the Rubell Museum, bringing together the local culinary community and beyond. The event will feature TasteTwenty host chef Akino West from Rosie's, TasteTwenty visiting chef Rodolfo Cuadrosfrom Bloom Plant Based Kitchen in Chicago, as well as local chefs Timon Balloo of The Katherine, Eileen Andrade of Finka Table & Tap, Carlos Garcia of Leku Miami, Carmen Miranda of Tacombi, Cesar Zapata and Ani Meinhold of Phuc Yea, Tristan Epps of Ocean Social Miami, Karla Hoyas of Tacotomia, Raheem Sealey of Drinking Pig BBQ and more.
The event will also feature activations from valued national sponsors, including Capital One, Maldon Sea Salt, McCormick for Chefs, Mountain Valley Spring Water, and local partners to be announced.
Over the course of the year, the series will highlight the positive impact chefs have in their communities and the industry at-large. From investing in their workers to supporting local farms, showcasing quality ingredients, or using their restaurant as a platform to advocate for meaningful change, and much more—this year's chefs have demonstrated a significant commitment to both their communities and craft.
Attending the Taste America Miami event is a special opportunity for guests to join in this mission and become part of the Foundation's vibrant and growing national culinary community, comprising food lovers and industry professionals alike.
Tickets for the Taste America Miami event are now on sale. For more information, visit jamesbeard.org/tasteamerica.
Culinary Collaboration at Casa Mariano
Mariano Araya, chef/partner of Doral's revered Casa Mariano restaurant is welcoming the return of Fall with a festive celebration.
On Wednesday, October 11th at 7PM, Chef Giorgio Rapicavoli, acclaimed chef and owner of the ever-popular Eating House and Luca Osteria restaurants in Coral Gables, will join Araya in the kitchen at Casa Mariano for a not-to-be-missed gastronomic affair. The restaurant will close to the public for the evening to host the event, which will be limited to 40 guests. The dinner will feature six tantalizing courses designed to highlight both chefs' unique styles and approaches. Each course will be accompanied by a perfectly curated wine selection from in-house Sommelier Victor Tapia.
Guests will also enjoy live music by Andrade World Music throughout the night. Tickets are priced at $250 per person and are inclusive of tax and gratuity. Reservations are required and can be made at https://casamariano.com/dos-casa.html.
Hakkatini Nights at Hakkasan
Celebrated Chinese restaurant, Hakkasan, has just unveiled its new sensational weekly programming, Hakkatini Nights.
Available Sunday through Thursday from 6-10 PM at Hakkasan's luxe bar, guests can savor a tasteful menu featuring fan-favorite Chinese fare served with complementing cocktails for $48 a person. Choose two drinks and pair with a signature dish for the ultimate dinner and drink combo.
For some 'tini time, sip on the Lychee Martini or enjoy the Smoky Negroni. Pair cocktails with full dishes such as the Mini Dim Sum Platter, Crispy Almond Prawn, or Salt and Pepper Squid.
After Hours at Amelia's 1931
The ultimate speakeasy nightlife experience awaits with Amelia's After Hours! Behind an unexpected door lies a fine dining culinary journey and cocktail experience curated by Chef Eileen Andrade, highlighting classic Latin flavors mixed with Asian influence and the art of craft cocktails. Every Friday and Saturday from 11PM to 1AM, Amelia's 1931 in West Kendall invites guests for a journey into the past.
With fantastic throwback music and an exclusive late-night happy hour food and drink menu, it's not to be missed. But that's not all – gaining access is a mystery unto itself, as a secret passcode is the key to entry. Stay in the loop by checking out Amelia's 1931 Instagram story after 3PM on the day of the event: Follow @amelias1931 and unveil the secrets of the night!