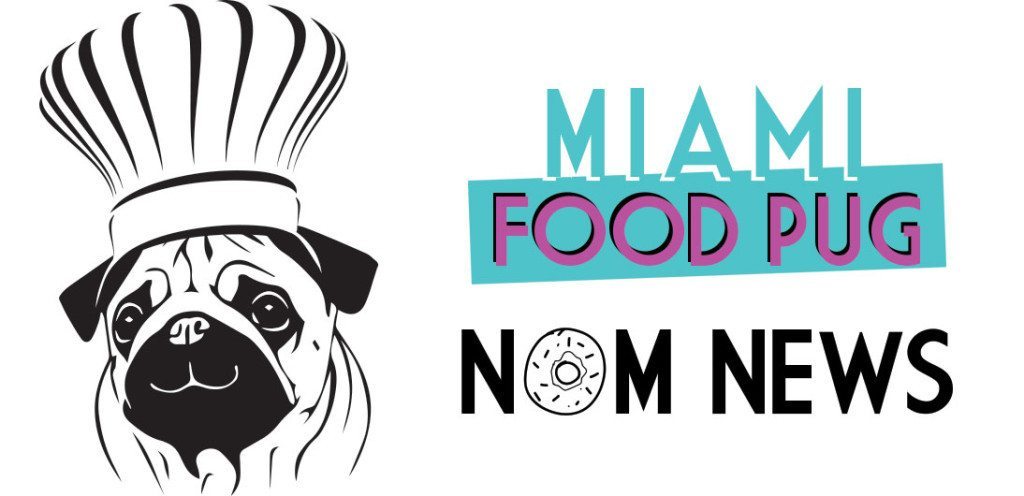 September 22, 2023
Each Friday, we compile South Florida food-related news and events that we couldn't fit on the site earlier in the week, as well as other local news that piques our interest. Want to be included in our next roundup? Shoot us an email at bark@miamifoodpug.com.
Swan Debuts New Menu
MILA Omakase x L'Atelier de Joël Robuchon
KOMODO Hosts Dumpling MasterClass
Fox's Lounge Launches Trivia Tuesdays
Swan Debuts New Menu
Swan, the famed Miami Design District restaurant and lounge from David Grutman and Pharrell Williams, announces the introduction of a brand new menu now available for locals and visitors alike to enjoy.
Designed around market-driven ingredients, Swan's updated culinary offering focuses on lighter fare with highly shareable appeal. It's Miami's version of a brasserie: bright and energetic, yet imbued with the spirit of a classic European eatery. Seafood-centric small plates–such as Chilled Oysters, Charred Octopus, and Bluefin Tuna Roses–introduce this menu, leading into highlights such as Lemon Garlic Chicken, Blueberry Filet and Spicy Vodka Veal Parmigiana. Throughout, locally sourced produce complements the freshness. Interspersed are Groot Hospitality house favorites such as Chips & Caviar, Hamachi Crudo, and Everything Bagel Parker House Rolls.
Photo Credit: CG Media / Cristian Gonzalez
MILA Omakase x L'Atelier de Joël Robuchon
Riviera Dining Group (RDG) has announced it will partner with the only two-Michelin star restaurant in Florida , L'Atelier de Joël Robuchon and their renowned Executive Chef James Friedberg to host a three-night culinary takeover at MILA Omakase in Miami Beach on Tuesday, Oct. 3, Wednesday, Oct. 4 and Thursday, Oct. 5; to be followed by a second fête at L'Atelier in the Miami Design District on Jan. 18, 2024.
Setting the bar for providing the Florida community and visitors with ultra-luxurious experiences and gastronomic adventures from RDG's Head of Culinary Michaël Michaelidis, whose resume includes 26 Michelin-star awarded restaurants, along with MILA Omakase's Executive Chef Reiji Yoshizawa, the three-chef collaboration promises guests an unparalleled, interactive and gastronomic experience that will stimulate all of the senses.
The intimate, 10-seat omakase journey will invite guests to relish in the season's freshest flavors with MILA Omakase's Japanese-Mediterranean cuisine, paired with L'Atelier de Joel Robuchon's Modern-French touch. Priced at $390 per person, the menu will include dishes such as kusshi oyster, king crab, foie gras ravioli made with chestnut cappuccino and white truffle, and bison en croûte.
Completing the culinary experience, desserts will include the apricot-ginger sorbet and dulce fondant. For $200, guests can enhance their experience by adding a special wine pairing to their dinner featuring some of the best international wines.
The second iteration of the indulgent experience will offer three seatings at L'Atelier's renowned and glamourous 34-seat chef's counter. The 15-course experience curated by the three prolific chefs will close out the collaboration following the New Year, allowing guests a second opportunity to soak in the delicacies one last time.
Make your reservations here and here.
Photo Credit: Riviera Dining Group
KOMODO Hosts Dumpling MasterClass
On Tuesday, September 26, celebrate National Dumpling Day with Komodo; join the famed restaurant for their first-ever Dumpling MasterClass. Attendees will elevate their culinary skills as Komodo's Executive Chefs walk them through the history and art of dumpling making. This fun, interactive Masterclass features: a 6-course Dim Sum Dinner, 2- Cocktail pairings, a gift to commemorate the experience, plus a Dumpling Masterclass certificate of completion.
Get your tickets here.
Fox's Lounge Launches Trivia Tuesdays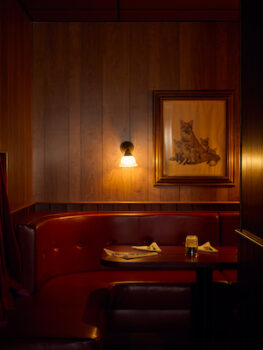 Miami's darkest bar and South Miami staple for great food and stiff drinks Fox's Lounge is launching Trivia Night on Tuesday, September 19. Trivia Tuesdays will take place every Tuesday at 9pm and include $20 Burger & Beer Specials, $5 Beers All Night, $9 Maestro Dobel Cocktails, and Prizes.
Photo Credit: Patrick Michael Chin