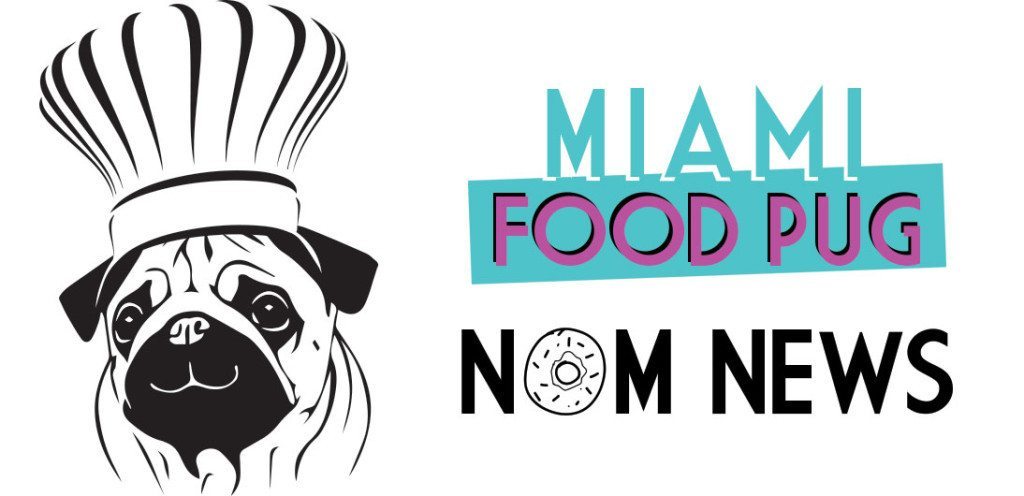 September 8, 2023
Each Friday, we compile South Florida food-related news and events that we couldn't fit on the site earlier in the week, as well as other local news that piques our interest. Want to be included in our next roundup? Shoot us an email at bark@miamifoodpug.com.
Zucca Launches Taste the Kindness
PINCHO Debuts Birria Burger
Night Owl Cookie Co. to Open 6th Location
Sunday Sommelier Supper Series at COTE
Family Friendly Pizza Class at Mister O1
Zucca Launches Taste the Kindness
Zucca, an authentic Italian restaurant in Coral Gables operated by the Da Silva Hospitality Group, introduces its first-ever "Taste the Kindness" campaign. To celebrate its launch, for every Miami Spice lunch or dinner meal ordered at the restaurant from now until the end of September, Zucca will donate $1 to the We Love Foundation.
For this initiative and others to come, "Taste the Kindness" will embrace the Da Silva Hospitality Group's commitment to create connections and strengthen the local community by bringing people together through unique culinary experiences.
"Since we opened our doors in 2017, social responsibility has been a very important aspect of our business," said Zucca's founder and owner Erasmo da Silva. "The COVID crisis reinforced the role of restaurants like ours in forging a strong community and strengthened our commitment to our staff and environment. We're extremely excited about this partnership and hope that other restaurants will join the cause. Our goal is to keep bringing our community together while helping in whatever way we can."
A non-profit organization under the ILoveVenezuela Foundation umbrella, the We Love Foundation contributes to non-governmental entities worldwide by channeling resources to assist with human development and social transformation.
Among its global charitable activities, the We Love Foundation has helped finance the treatment of children suffering from cancer, raised funds for the schooling of more than 30,000 low-income and abandoned children, and built a nursery for neglected babies. The organization has also donated two intensive care beds and three monitors to the Hospital Ortopédico Infantil (Children's Orthopedic Hospital) in Venezuela.
Zucca's special Miami Spice menus were curated by the restaurant's Executive Chef Manuel Garcia and will be served for lunch from Monday through Friday and for dinner Thursday through Sunday until the end of September.
PINCHO Debuts Birria Burger
PINCHO — the renowned Miami-born burger and kebab concept — is introducing its latest savory sensation that features a distinctive take on the rich, hearty flavors of birria.
From now until Sept. 30, the award-winning concept will be serving the Birria Burger — a 100% fresh beef patty layered in Oaxaca cheese, 16-hour braised beef birria, red onions and fresh-chopped cilantro between locally sourced, baked brioche buns. Also being served with a side of homemade birria consommé, the new dish will highlight the brand's signature Latin flavors.
"The Birria Burger is our latest culinary creation and guests are already obsessed with it," said PINCHO founder Otto Othman. "We are committed to serving our beloved classics, while also introducing exciting new recipes that keep our guests coming back for more. We hope everyone comes by and takes a dip with the new burger soon!"
Famous for its mouthwatering burgers, kebabs (aka pinchos), fried cheese, and bowls, PINCHO quickly went from an insiders' secret obsession to a popular local hot spot across South Florida. It won the hearts and taste buds of families, foodies, and industry pros — and has won accolades every year of its 13-year history. It was honored as the first Miami brand to ever win Burger Bash at the South Beach Wine and Food Festival, competing against brands all over the country. It's also a five-time winner of Burgerliscious.
In June 2023, PINCHO expanded to Cypress, Texas, and opened to lines around the block. Four additional locations will come to Houston over the next year.
Night Owl Cookie Co. to Open 6th Location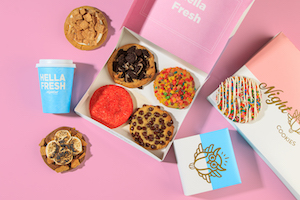 Night Owl Cookies, the renowned late-night cookie destination, is thrilled to announce the opening of its sixth location, less than five minutes away from the University of Central Florida (UCF) in Orlando, Florida. This marks a significant milestone as the first of three new locations set to extend the Night Owl Cookies brand beyond its South Florida roots.
The grand opening of the Night Owl Cookies UCF location is scheduled for Friday, September 15, at 6:30 pm. To celebrate this momentous occasion, the first 100 guests in line will receive a complimentary 4-pack of Night Owl's famous chocolate chip cookies. Online, we will have plenty of giveaways to celebrate the opening.
Night Owl Cookies has gained widespread recognition for its outrageous cookie creations, catering to late-night munchies, and cultivating a vibrant online presence. The brand's inception began with owner Andrew Gonzalez personally delivering homemade cookies to students around the Florida International University area, making this expansion feel like a heartfelt return to its origins.
"We're ecstatic to bring our signature cookie experience to the vibrant UCF community," said Andrew Gonzalez, founder and owner of Night Owl Cookies. "It's a full circle moment for us to have started at FIU and keep the tradition going at UCF. We can't wait to share the Night Owl experience with this incredible city!"
Night Owl Cookies has garnered a devoted following for its mouthwatering cookie creations, including flavors like "Ave Maria," "Dirty Diana," and "Sugar Daddy." Additionally, customers are kept on their toes by their Cookies of the Month, weekly limited edition creations, milkshakes, ice cream combinations, and more.
Sunday Sommelier Supper Series at COTE
MICHELIN-starred and James Beard Award-nominated COTE Miami is eager to announce the return of "Sunday Sommelier Supper Series" dinner running through Sunday, September 24 beginning at 7 p.m. Whether it's O.G. icons in the Rhône Valley or exploring the nooks and crannies of Italy, there's a lot in the wine world that excites COTE! Each week, COTE's award-winning somm-family will curate a beautifully themed selection of wines, from their 1,200+ bottle wine list to experience alongside their signature steaks and sides.
Click here for tickets and information.
Photo credit: World Red Eye
Family Friendly Pizza Class at Mister O1
The popular Mister O1 Pizza School in Wynwood is offering family friendly classes for kids 9+ to come with their parents to make their very own pizza, eat lots of pizzas, and even take some dough to make your own at home! Family friendly classes are offered once a month from 4-7PM with prices for ages 9-14 at $95 per ticket and ages 15+ at $195 per ticket (if you buy 2 adult tickets, you save $40!).
Click here for tickets.