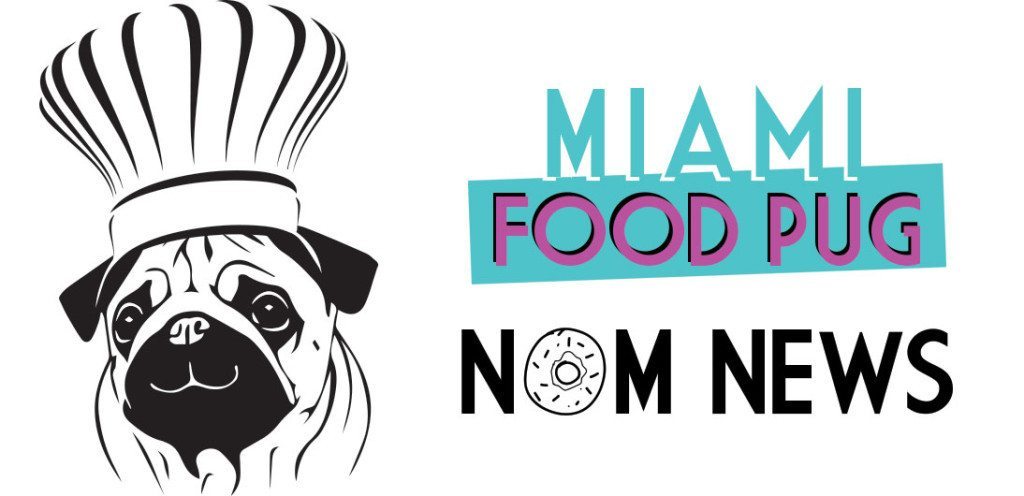 September 1, 2023
Each Friday, we compile South Florida food-related news and events that we couldn't fit on the site earlier in the week, as well as other local news that piques our interest. Want to be included in our next roundup? Shoot us an email at bark@miamifoodpug.com.
Hispanic Heritage Month at Cafe La Trova
Coming Soon: Omakase by Kazu
Cubano Pizza Returns to Harry's Pizzeria
Eva and The Oyster Bar to Open at CocoWalk
New Brunch at ADDiKT
Hispanic Heritage Month at Cafe La Trova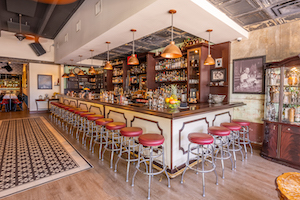 To celebrate Hispanic Heritage Month, Cafe La Trova will shine the spotlight on four Hispanic countries that have made a significant and lasting contribution to the classic cocktail world. Each week from Sept 15 – Oct 15, Cafe La Trova's world-famous cantineros (Cuban bartenders) will highlight one Hispanic country and two representative cocktails. Each cocktail will be $15 and $1 from each cocktail will be donated to the American Museum of the Cuban Diaspora.
The first week will highlight Mexico with the Mezcal Paloma and Rosita; the second week will feature Perú with the Pisco Sour and Chilcano; the third week, which coincides with El Dia del Cantinero Day on October 7, will highlight Cuba with the Canchánchara and Mary Pickford; and lastly, week four will spotlight Puerto Rico with the Piña Colada and Coquito.
Photo credit: R.C. Visuals
Coming Soon: Omakase by Kazu
Hidden in the back of Hachidori Ramen Bar, Omakase by Kazu at Hachidori is set to open Sept. 7, offering a traditional Japanese dining experience in an intimate setting. The 6-seat sushi bar will be helmed by Tokyo native Sushi Chef Yoshikazu Ebina – known as "Kazu" for short – who is a 25-year veteran of the hospitality industry with experience in Michelin-starred restaurants. Guests will need to enter Hachidori Ramen to access the speakeasy-style omakase through a door in the back, using a personalized code.
Omakase by Kazu will provide an intimate, 15-course journey through traditional Japanese flavors, where every dish is carefully crafted to honor the delicate tastes of top-quality ingredients – ensuring balance and harmony in every bite. Unlike many of Miami's premium omakase dens that often come with a hefty price tag, the two-hour dining experience will be priced at $160 per person in a city where local Michelin-starred omakase options can reach up to $300 per person.
When owner Guillermo Paniza and wife Jessica Daez opened Hachidori Ramen Bar, they wanted to create a one-of-a-kind private space in the back where guests can experience the creative process of collaborating chefs and interact with them in an intimate setting. With Chef Kazu now behind the counter, the Hachidori team is excited to offer guests this new omakase experience – a longtime dream of theirs.
Growing up in the Ginza and Tsukiji neighborhoods of Tokyo, Kazu was surrounded by family members in the restaurant business. His great grandfather ran a local Geisha restaurant, and his grandfather's sister owns a restaurant in Akihabara, Tokyo.
With 25 years in the hospitality industry, Kazu has worked in high-end Japanese restaurants across Miami, including as a sushi sous chef at the Michelin-starred Den at Azabu, and has helmed sushi restaurants and omakase pop-ups at luxury hotels such as Four Seasons Hotel Miami, Aspen Mountain Residences, and Ritz-Carlton Bachelor Gulch in Colorado.
With an unwavering commitment to time-honored techniques and sourcing premium ingredients from around the world, Chef Kazu hopes to offer a curated omakase experience that's accessible to all who seek to savor the true essence of Japanese cuisine.
Nestled within the speakeasy ambiance of Hachidori Ramen's hidden dining den, this new culinary gem rekindles the spirit of traditional Japanese omakase, transporting guests to the heart of Japan's finest dining establishments. Chef Kazu will source exquisite seafood from Japan and the Mediterranean, alongside seasonal ingredients. The evolving menu will feature traditional nigiri and sashimi, and other rotating signature dishes, employing different culinary techniques to showcase the broad spectrum of what Japanese cuisine has to offer.
Paniza and Chef Kazu both share a passion for sake and have worked together to seek out the best sake selections that will complement each dish – from fragrant and fruity Junmai Ginjos to complex and hand-pressed Junmai Daiginjos. Omakase by Kazu will also offer wine, Japanese beers, and more.
Omakase by Kazu at Hachidori will be open Tuesday through Saturday with two seatings per night at 6 p.m. and 9 p.m. The 15-course experience costs $160 per person. Guests can make reservations for Sept. 7 onward by booking Omakase by Kazu as an Experience through Hachidori Ramen's Tock profile. Reservations will be released 3 weeks in advance.
 Cubano Pizza Returns to Harry's Pizzeria
It is love at first bite as Chef Michael Schwartz and Versailles team up to create Miami's most iconic sandwich open-faced with their Cubano Pizza featuring Versailles house roasted pork and glazed ham, bread and butter pickles, mustard sauce, and fontina and gruyère cheeses. The pizza was featured in January 2019 and returns as the pizza of the month for all of September at Harry's Coconut Grove and Miami Beach location.
Inspired by this memorable combination hot-pressed inside fluffy, crispy Cuban bread, Chef Schwartz honors the original recipe in his Cubano Pizza, sourcing house made ingredients from the Versailles kitchen. Each pie is also topped with one of its famous, mouthwatering croquetas to break open and enjoy with a slice.
Eva and the Oyster Bar to Open at CocoWalk

On the heels of several successful openings, Ariete Hospitality Group (AHG) is preparing for two summer openings with the late-summer launch of Eva and The Oyster Bar at CocoWalk and just steps from AHG's other Coconut Grove concepts.
The Oyster Bar, located at Eva, will be an intimate speakeasy-style oyster and cocktail bar. Eva will offer a delicious taste of the Mediterranean through the unique culinary prism of chef/restaurateur Michael Beltran and executive chef Ashley Moncada.
Housed on the bottom floor of the gorgeously restored, iconic shopping center, The Oyster Bar and Eva will open in two phases. First the Oyster Bar, serving raw bar classics, delicious small plates and an array of libations curated to pair perfectly with the bounty of the sea. Eva will follow several weeks after, serving lunch, dinner, Happy Hour and brunch. The menu and beverage list are still in the works; specific opening dates TBA.
Sporting a soothing, sandy color palette studded with glamorous gold accents, Eva is rustic yet modern, a sprawling space encompassing 4,100-square-feet of indoor space alone including The Oyster Bar. Rustic design elements include solid wood benches, tables and chairs, woven rattan chairbacks, a marble-topped main bar with a base of worn stones, solid stone support columns (a small ode to the Parthenon) and an abundance of natural light. The Oyster Bar will seat nine; Eva will seat 139 between the main bar, dining room, and outdoor patio, which serendipitously surrounds CocoWalk's decidedly Grecian rear fountain.
Eva and The Oyster Bar are located at 3015 Grand Avenue at CocoWalk in the heart of Coconut. Grove.
 New Brunch at ADDiKT
ADDiKT, the modern and exquisite restaurant at the trendy W Miami hotel located in the heart of Brickell, has launched its new brunch menu that features classic breakfast delights available every Sunday from 11am to 4pm.
To complement the flavorful food offerings, French inspired cocktails such as the French Riviera with La Fête Rosé ($14), Santa Tierra Mezcal, peach and lemon, as well as unlimited La Fête Rosé ($35) are available to energize guests' Sundays, along with live music and the vast 360-degree views of the beautiful Downtown and Biscayne Bay, all set sky-high at the 15th-floor panoramic rooftop.